Effective year-round training with the new Stryd Membership features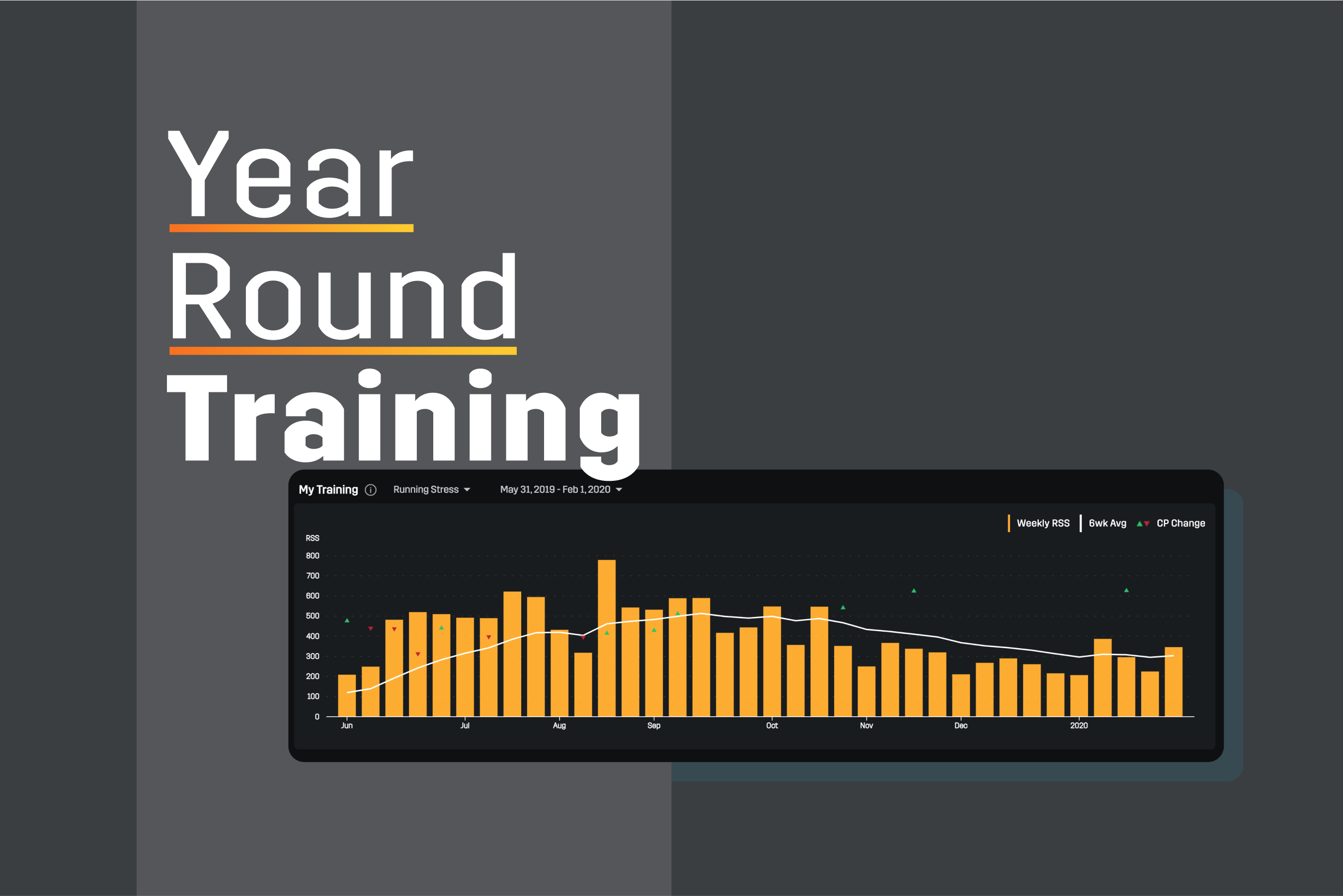 Do you want to consistently set new personal records, run faster, and become the best runner that you can?

Momentum is the key.

Stryd's new features can help you keep your training interesting & impactful so that you can build training momentum year-round!

Let's take a look at what a full year of training looks like with Stryd.
Getting started with power-based training with the Intro to Power Plan

Are you just returning to running after a break or getting started with Stryd?

The Intro to Power Plan is the best way to start your journey.

This is a two week, low volume plan that eases you back into your running routine. You get to slowly build up your running fitness and Stryd gets to learn who you are as you run! This plan contains specifically designed max effort runs that teach Stryd about your capabilities so that Stryd can prescribe the right personalized training targets for you after this Intro to Power Plan is complete.

Start your training out on the right foot when you complete the Intro to Power Plan.
Train for your race, any distance from 5K to Marathon, with one of Stryd's plans

Now, it is time to select one of Stryd's training plans. With 8 new plans and options ranging from 5K to Marathon, you are sure to find a plan that fits your requirements. You decide how many days you have to dedicate to your training, with options ranging from 4 to 7 days per week.

Let Stryd know your target race date and Stryd will map our your training so you peak for the perfect race day performance. This plan contains workouts to help you build race-specific fitness, refine your skills, and taper at the perfect time so you can step up to the starting line with your best chance for success.

Plus, finding your inner motivation is easy with our new plans! All of these new plans contain descriptions for each workout so you know why you are putting in the work and what you are getting out of each session.


If you are an existing Stryd customer, you can upgrade to the Stryd Membership on PowerCenter. Click here to learn more >>

Every workout is guided — with our Stryd Workout App
Our training plans are made up of power-based structured workouts that can be sent to your compatible sports watch (Connect IQ 3.0 or Apple Watch) for guided execution during every training session. Whether today's run is a structured workout or long and easy, our plans are perfect for you because they leverage your Stryd profile to set personalized power targets, providing alerts that keep you in the sweet spot. Real-time, quantitative alerts are like having a coach's eye on your performance at all times.
After you finish your training, you will receive automatically generated insights and trends that give you immediate feedback to help you learn more about your data, from your data — without any detailed analysis or know-how from your part. All you need to do is follow Stryd's guidance and Stryd's ecosystem will tell you what you can learn from your data.
Stryd will be with your every step of the way of your plan!
Generate your first personalized power-based race plan for perfect pacing on race day

After you have completed your plan, you can dial in the perfect race or time trial plan with the Stryd Race Power Calculator. You can input all the details of your race including the race course, the temperature, humidity, and altitude. You will learn how fast you are capable of finishing your race and have the perfect pacing plan — built on power — to achieve that elusive personal best time.
Congrats! You have just completed your first full training cycle with Stryd. What does the rest of the year look like?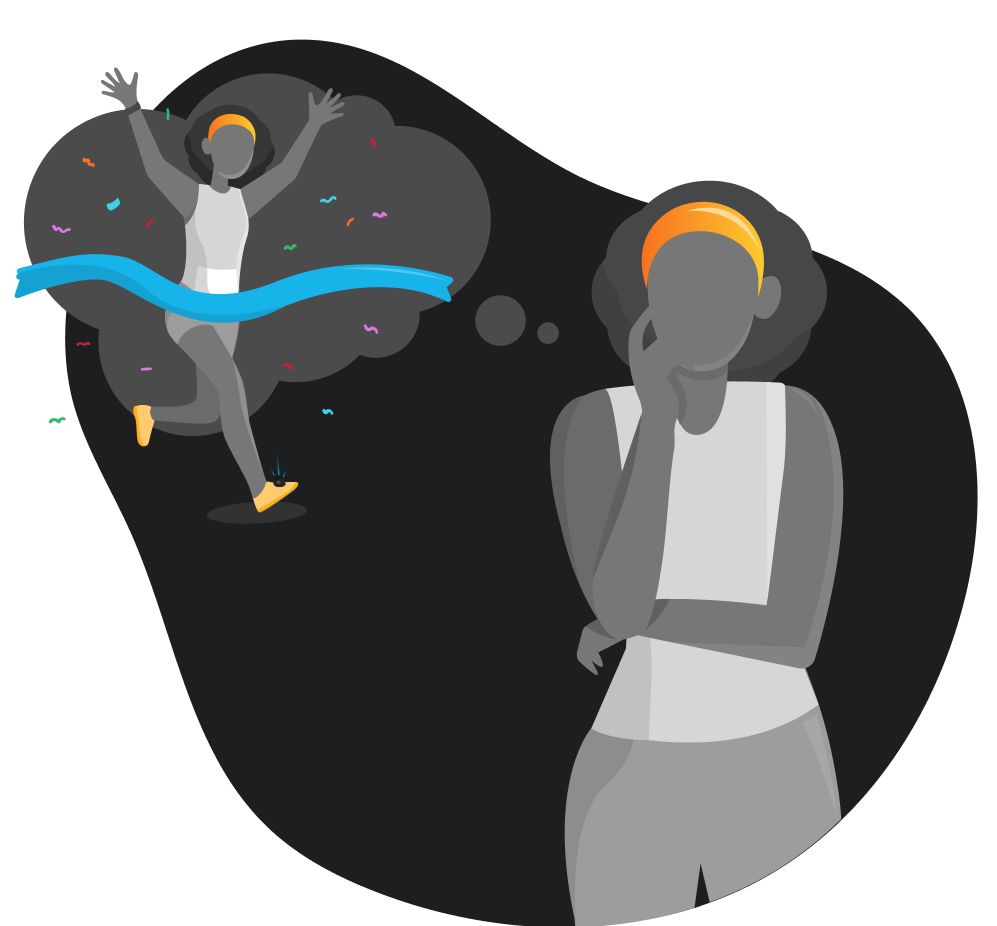 Not ready for your next race yet? Jump into Stryd's 5K plan to build some speed

We recommend to use one of Stryd's low volume 5K plans to fill in the gaps between races.

This is the perfect way to refine your skills, increase your speed, and lay off the training volume before you pick your next race goal.

Remember! This is just a filler until you pick your next goal so we recommend to keep your 5K plan to 12 weeks or less.
When you are gliding through every workout without much of a challenge, that is a sign it is time to put yourself to the test.

It is important that you complete max efforts on a regular basis to tell Stryd when you have improved.

Use the Critical Power collection in the Stryd Workout Library for our recommended workouts to keep your auto-calculated Critical Power accurate. You will head into your next training plan with accurate power zones so that you can be sure you are getting the most out of every workout.
Create your own power-based workouts to customize your training

Once you have mastered the basics of training with a power based plan, it is time to take your training to the next level.

With the Stryd Membership, you also gain access to the newly released Workout Builder. You can select workouts in your training schedule and modify them to your liking or even begin making your own workouts to tailor your training.
Need some inspiration or want to add some excitement to your training?

You can select pre-built power-based workouts from the Stryd Workout Library by choosing a day to swap out a workout from your plan and insert a new workout from one of our many collections. You have options from more challenging workouts inspired by running lore in the Classic collection to simple interval workouts that help with when preparing for any race distance.

There is also a new workout every week in the Workout of the Week collection. These workouts are from Stryd employees, Stryd coaches, and popular workouts making the rounds online. You can swap out a workout from your plan with the Workout of the Week in order to keep your training fresh!

When you can train year round, it is easy to build up momentum, ace every race, and reach new heights from every training cycle. Stryd's new membership features give you the training plans, tools, workouts, and race planning to do just that.
If you are an existing Stryd customer, you can upgrade to the Stryd Membership on PowerCenter. Click here to learn more >>
Best,
Stryd Team