At your next A race, you will be certain you can achieve your dream performance with the new Race Power Calculator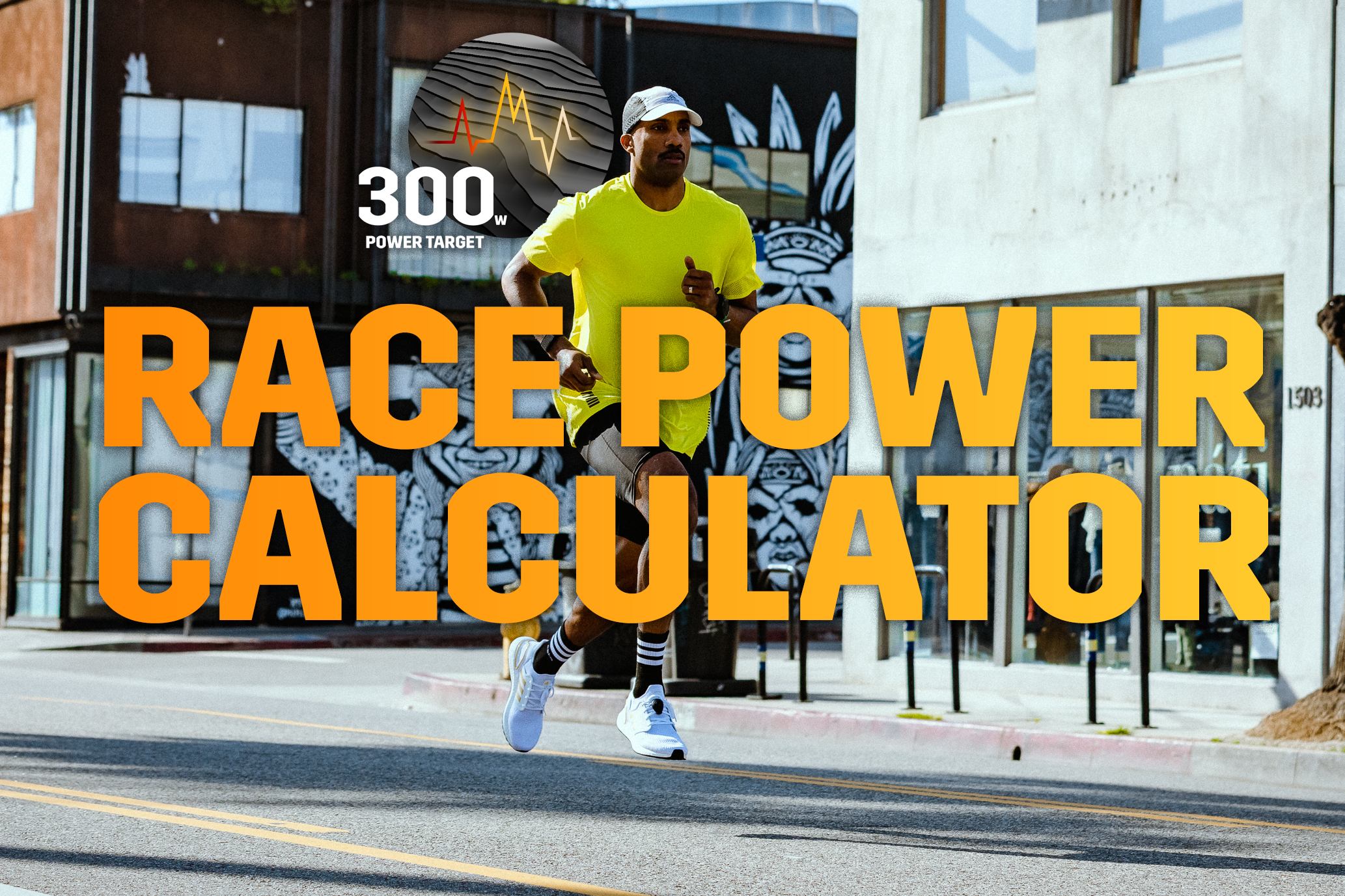 Today, we are releasing two new features: Race Power Calculator on PowerCenter & the Event Planner on the Stryd mobile app.

This is one of the most important feature releases we have ever had because it will enable the next step of the running power revolution...

It shows you how the power data you have collected from training translates into an all-out and untethered race performance.

Here are four benefits you will love:
Set your dream goal in the Stryd mobile app

Learn how your training translates into a finishing time for your next race

Build confidence before you step foot on an unfamiliar race course

Quickly and easily determine your race power target

Let's take a look!
---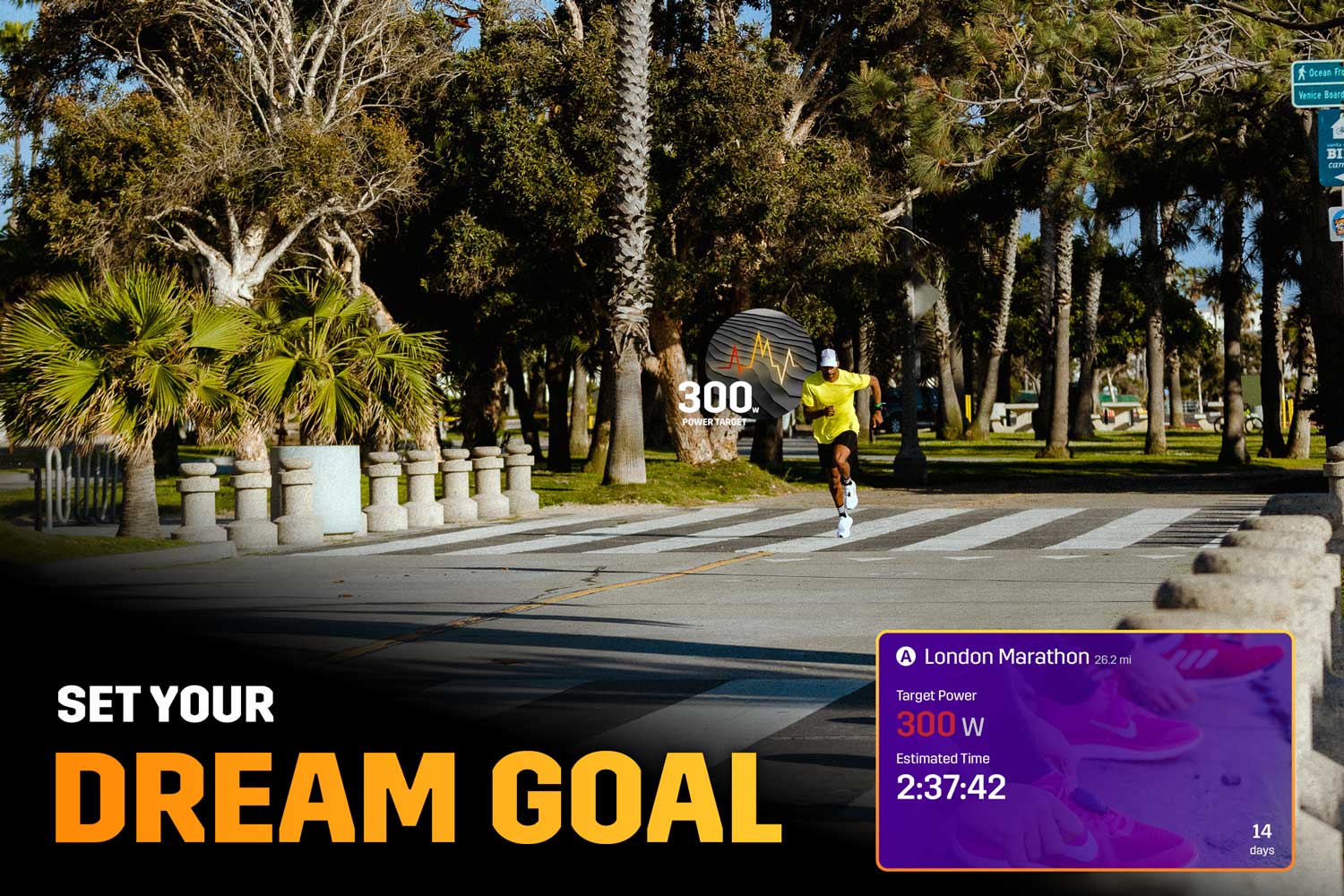 Do you have your sights set on your next big race?

You can now add that race to the Stryd mobile app with the new Event Planner.

Event Planner lets you create a goal race and tells you how you can expect to perform.

Every time you open up your Stryd app you are reminded of that goal.

It is your daily motivation to continue training for your dream race performance.
---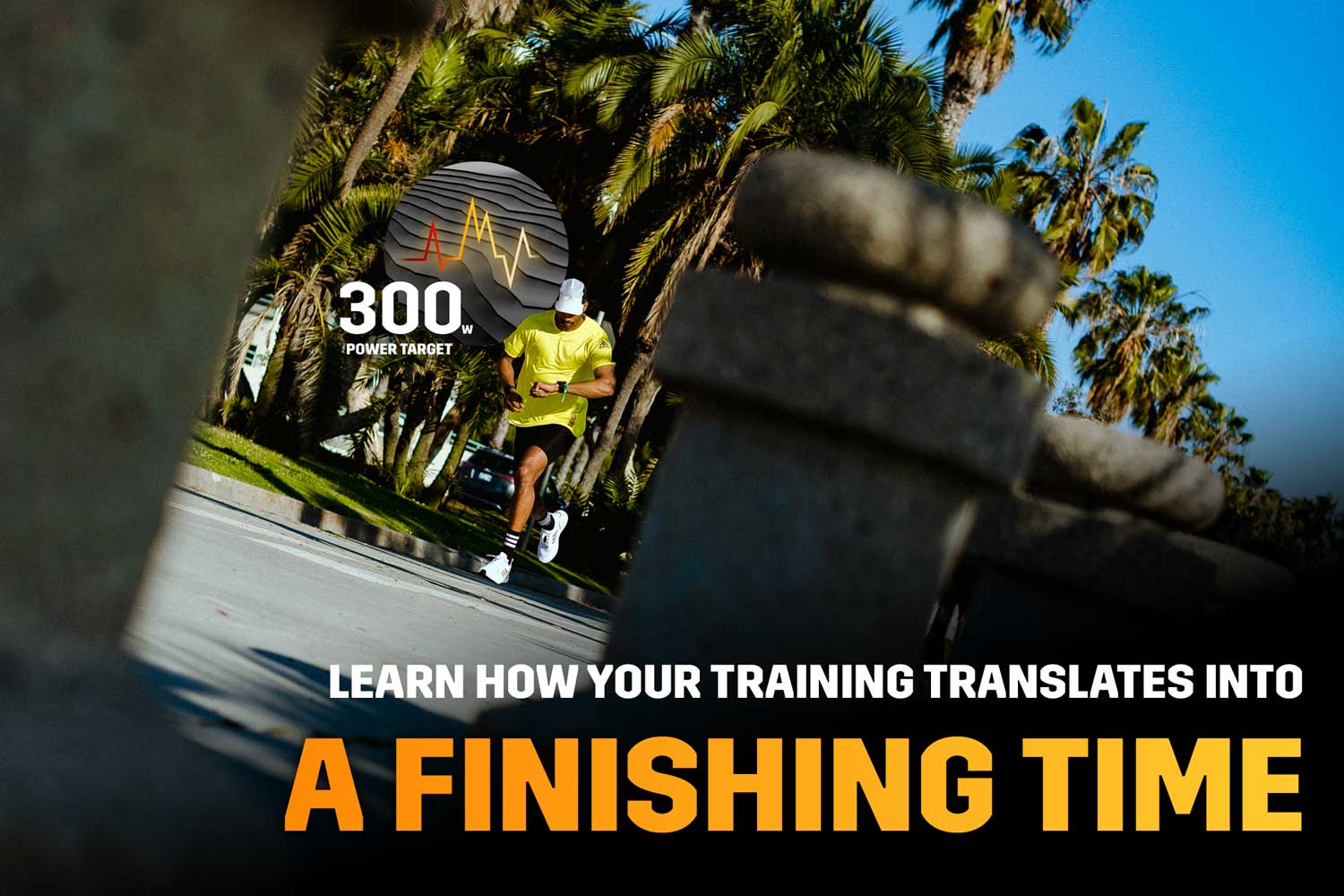 Stryd's race power calculation analyzes all of you training data from the last 90 days to tell you how that training translates into a race performance. It uses your Critical Power, your runner type, and your ability to turn power into speed, to tell you how your capabilities translate to racing performance.
However, that is not all that the race power calculation helps you understand.

Let's say you have a B race or a time trial leading up to your A race.

If you perform great during your race and greatly exceed expectations, Event Planner will notice this improvement and adjust your predicted race performance accordingly.

You can see how your best training performances directly influence your expectations for race day.
You won't leave anything on the table when you are gunning for your dream performance at your next A Race.
---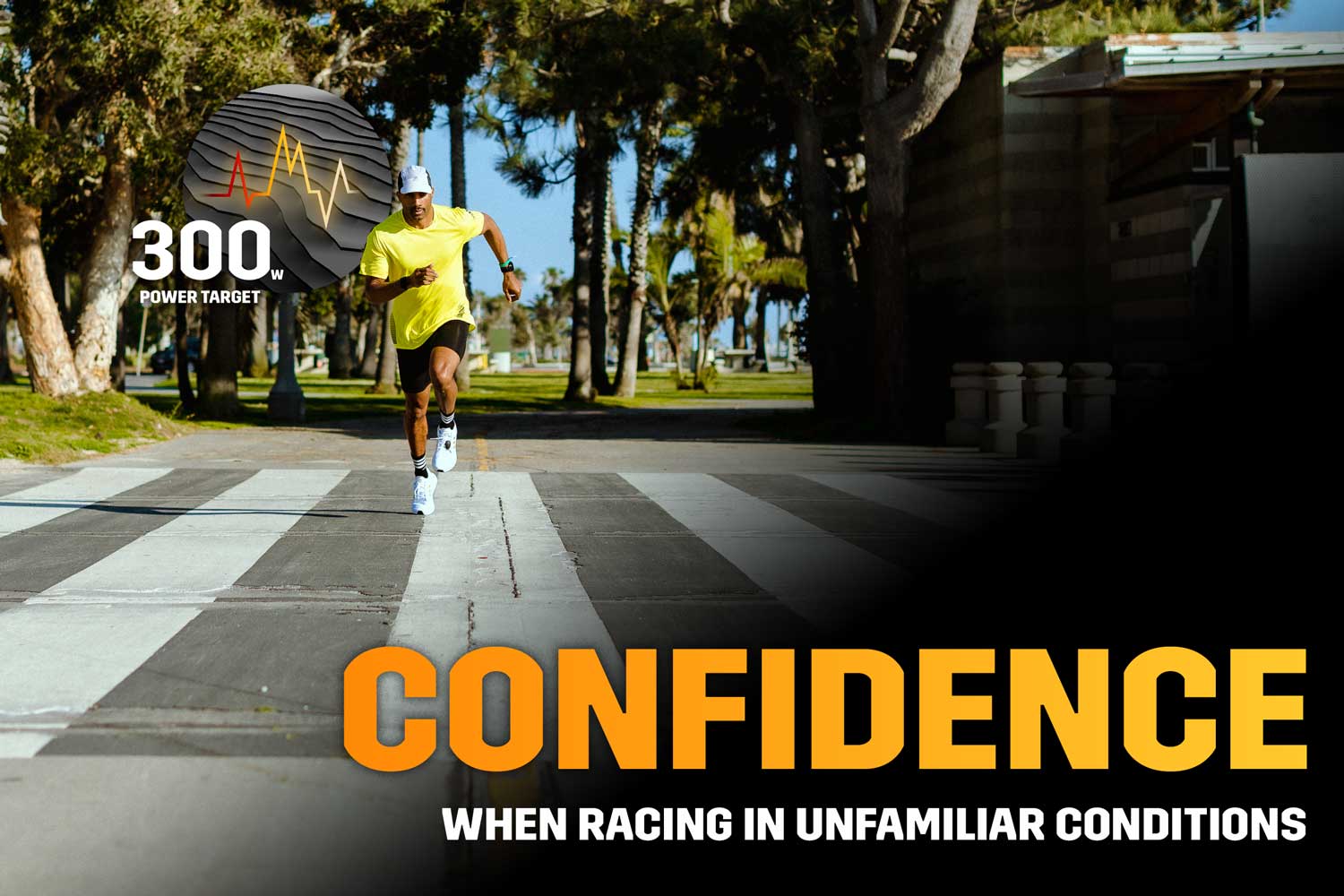 We have all felt the tension leading up to a race course you have never run before.

Months of tireless training lead up to one big moment.

Will you achieve your dream performance or will you fall short?

Tension and uncertainty is the last thing you need before a big moment.

The good news is that you can kiss that tension goodbye.

Remove all the worry and uncertainty before running on an unfamiliar course and replace it with the confidence you need to race fast.

Stryd's race power calculation comprehensively considers the environmental conditions of race day and the race course you are running on to accurately tell you the intensity you should run at for an optimal performance, including parameters such as temperature, humidity, elevation, and course profile.
---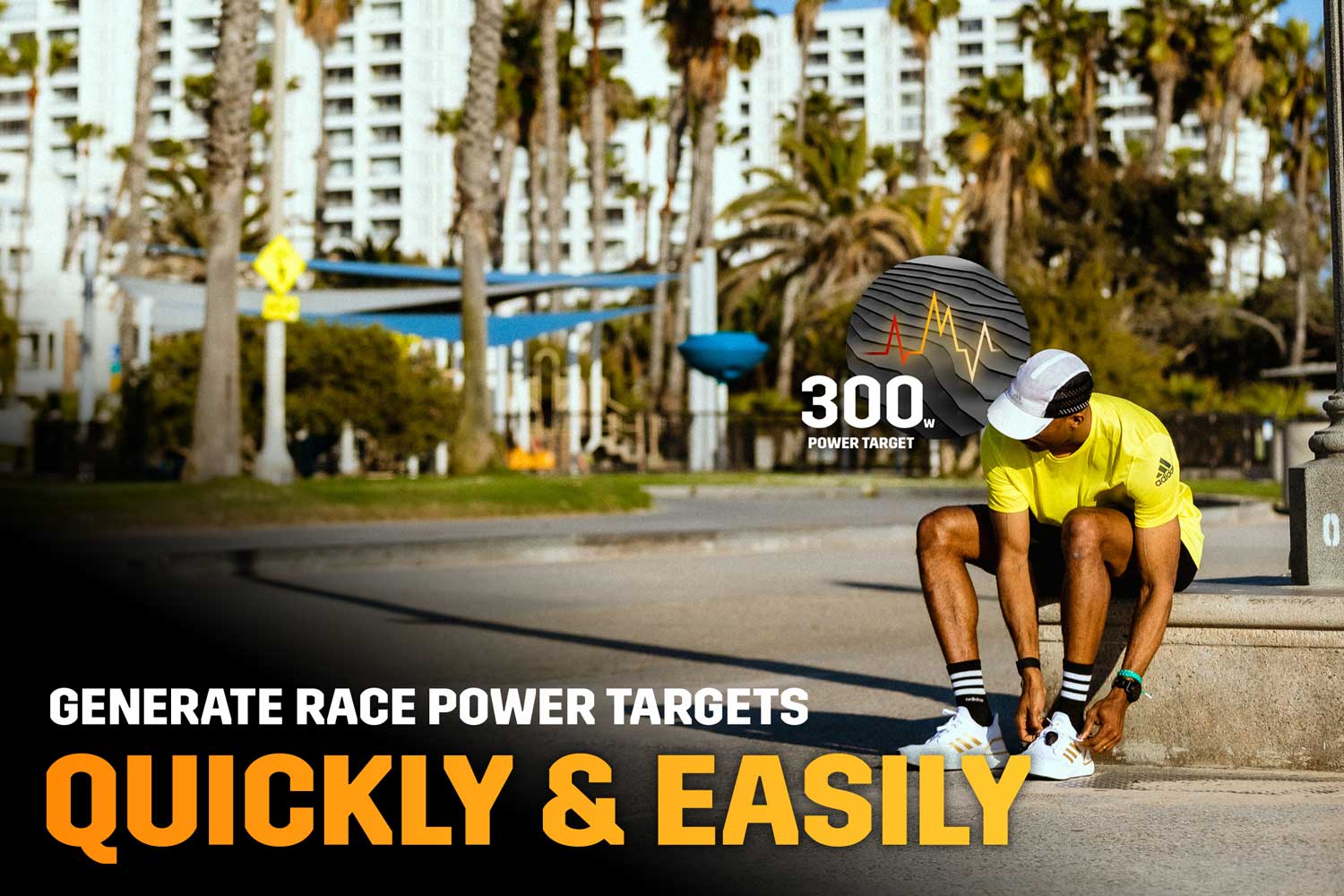 Previously, race planning was hard.

You had to be an experienced coach or a run power guru with advanced experience in spreadsheets to determine a custom power target for your race.

Now, race planning is as simple as uploading a race course and hitting the "Save" button.

Yes, that means you can generate a race power target for a course in mere seconds by simply opening up PowerCenter or the Stryd mobile app.

Plus, you can generate race power targets for many different race courses in a few minutes for a fun comparison to see how your race capability translates to different courses.
---
Race planning with Stryd is now fast, fun, and accurate.

Are you excited to use this new feature yet?
Let's dive into the in-depth feature set now.
---
How will you perform on the world's most popular race courses?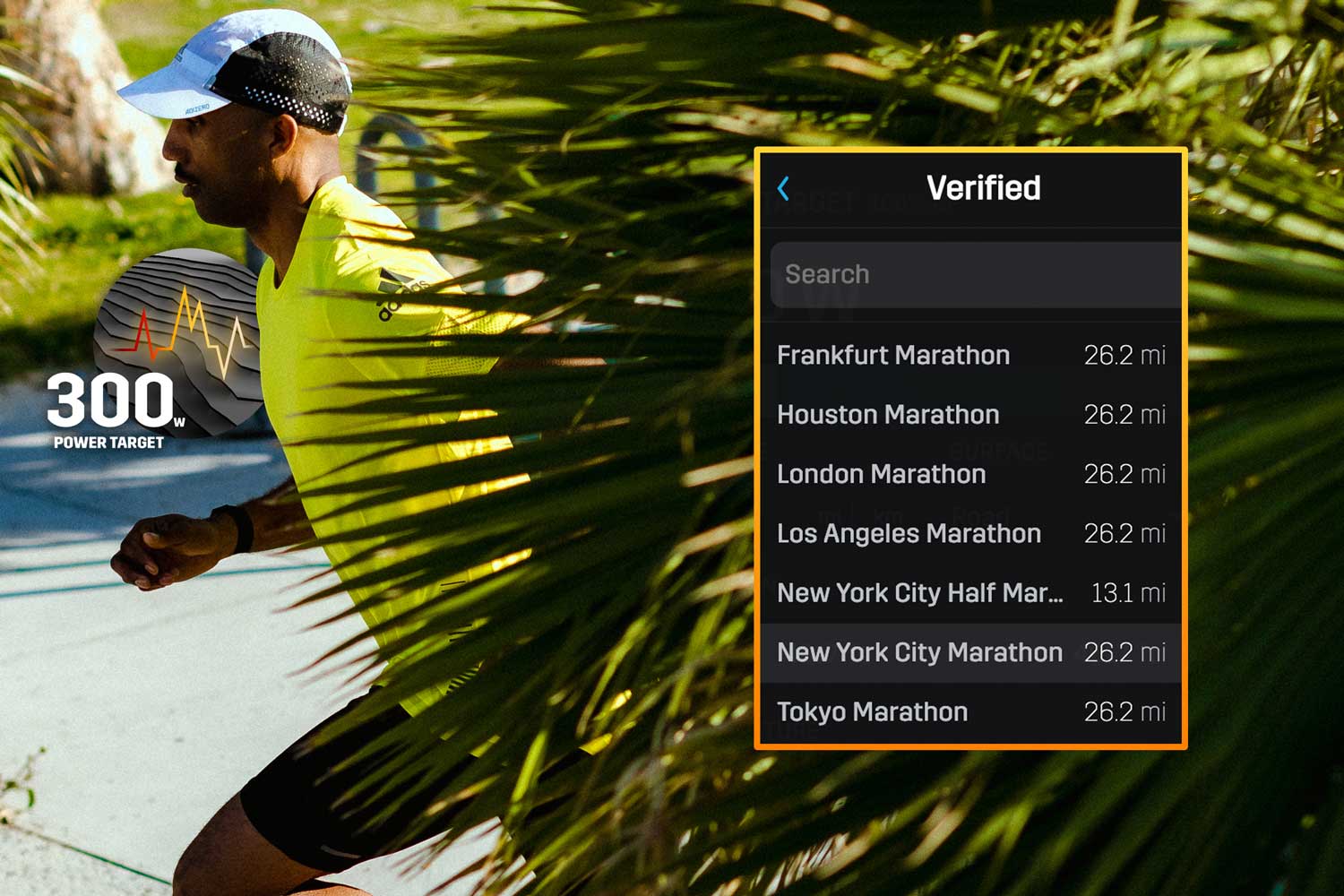 Event Planner and Race Power Calculator come preloaded with verified course profiles for some of the most iconic Marathons in the world.

Specifically, you can select from:

Boston, Berlin, Columbus, Frankfurt, Houston, London, Los Angeles, New York City, and Tokyo Marathons & the New York City Half Marathon.

We love this feature because it lets you envision yourself at the finish line at these famous races every time you calculate a new race prediction. We hope that this feature benefits Stryders running these races and encourages even more Stryders to train for a big event like these!

Quick Tip: You can quickly toggle between these verified race courses to see how your predicted performance changes as a result of the course profile.
---
How will you perform on your favorite race course?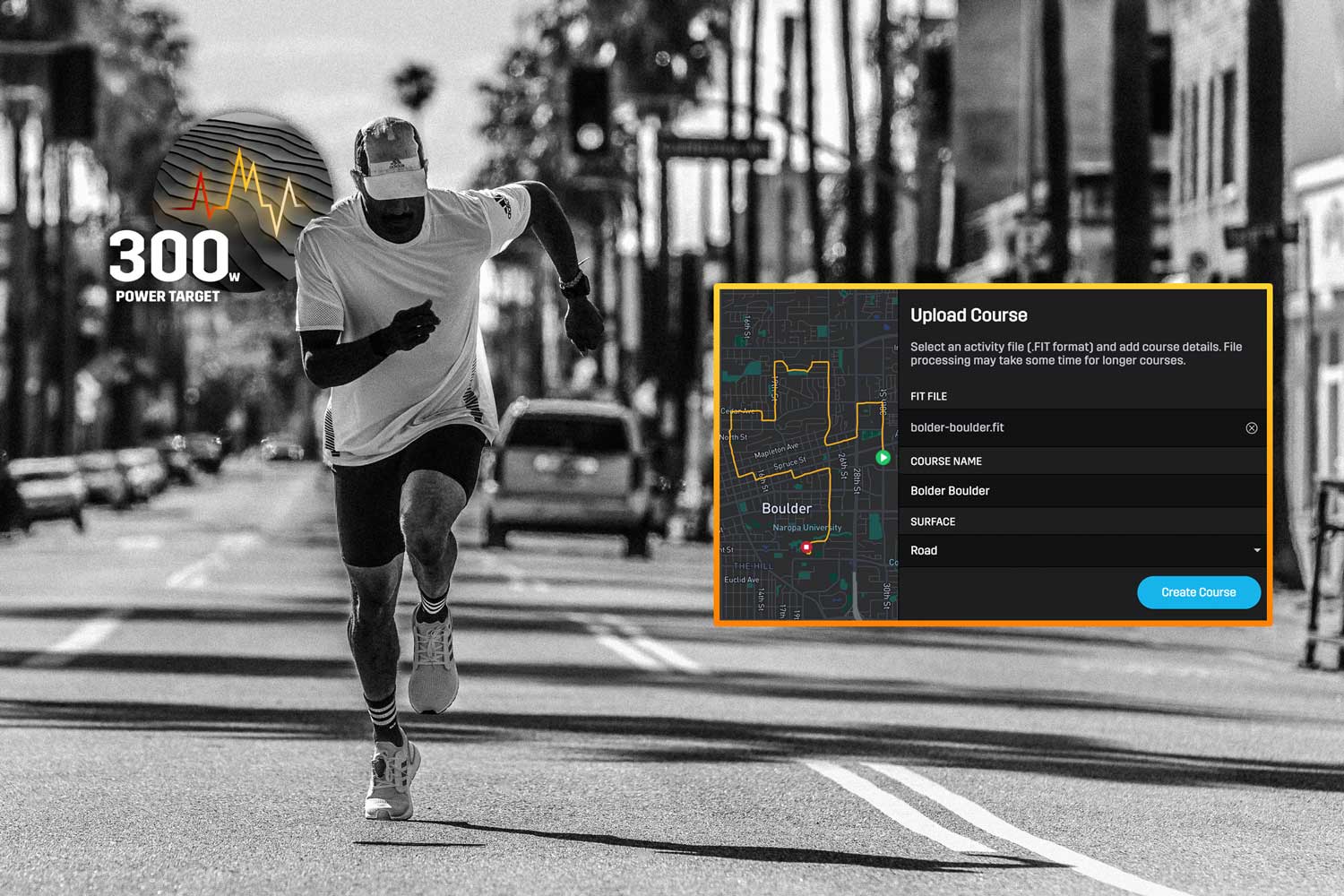 Are you more of a local race warrior rather than an international racer?

You can upload your own race course!

All you need is a past activity file from any run on that course. Stryd's race power calculation will analyze your race course to determine how challenging that the course is to determine your finishing time.

Quick Tip: If you do not personally have an activity file from your desired race course, you should ask a friend who has run that race in the past and upload that file to the Race Power Calculator. Alternatively, you can make a new recording by riding your bike on the course or taking a jog through that race course.
---
How will the conditions on race day influence the prediction?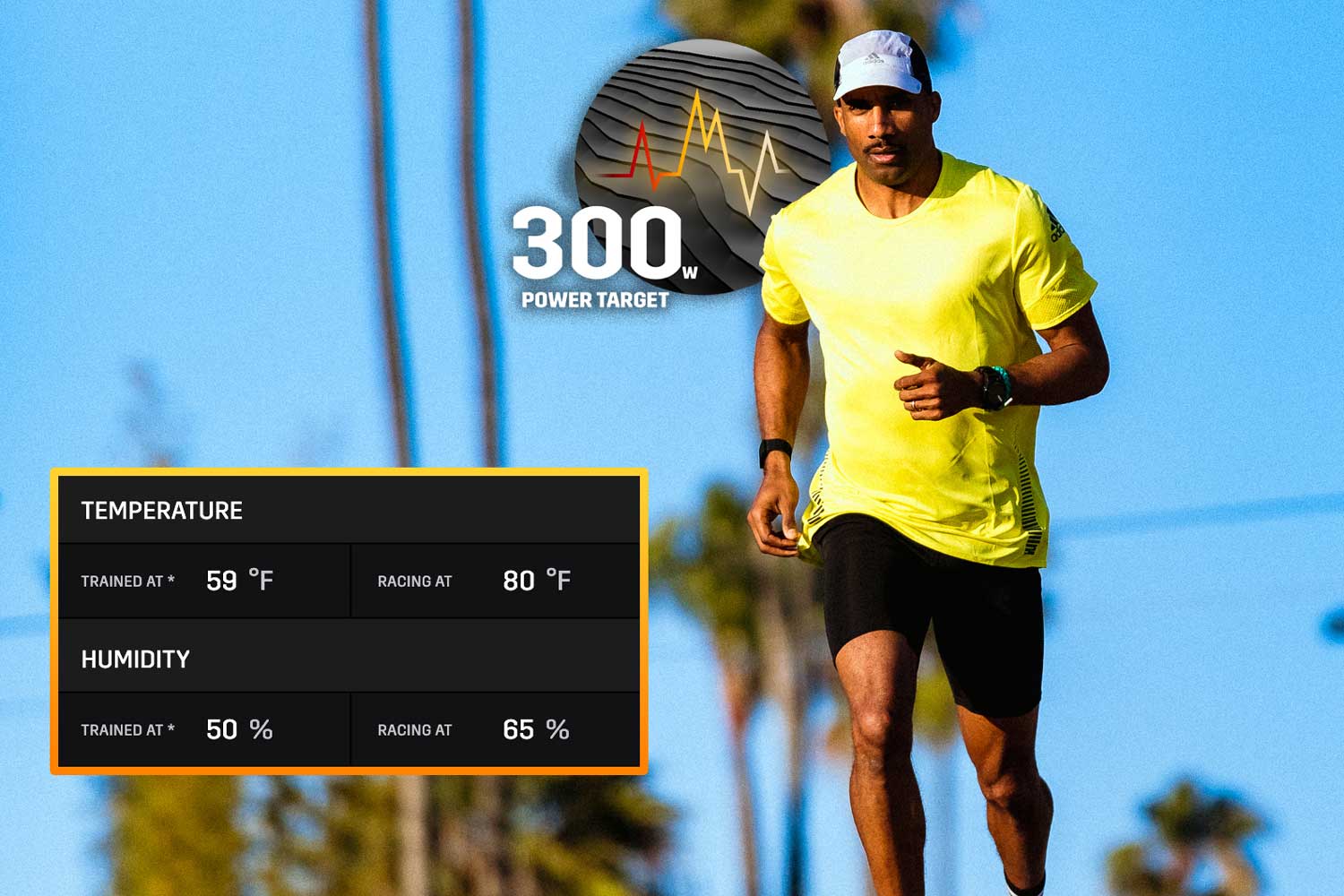 Temperature and humidity matter.

Stryd quantifies your typical training conditions from the last 90 days. If you are racing in the same conditions you trained in, you are good to go. No adjustments are necessary.

But, if you are racing in conditions outside of your normal training conditions, your ability to produce running power will be affected.

You need to input the conditions you expect on race day and you will receive a power target that factors in those conditions.

This simple step ensures you do not overstep your capabilities in hot conditions and do not leave anything on the table when the conditions are optimal for racing!

Quick Tip: The predicted weather leading up to race day can change rapidly. Be sure to play out a few scenarios using the Race Power Calculator so you are prepared for whatever happens on race day.
---
How does altitude impact the prediction?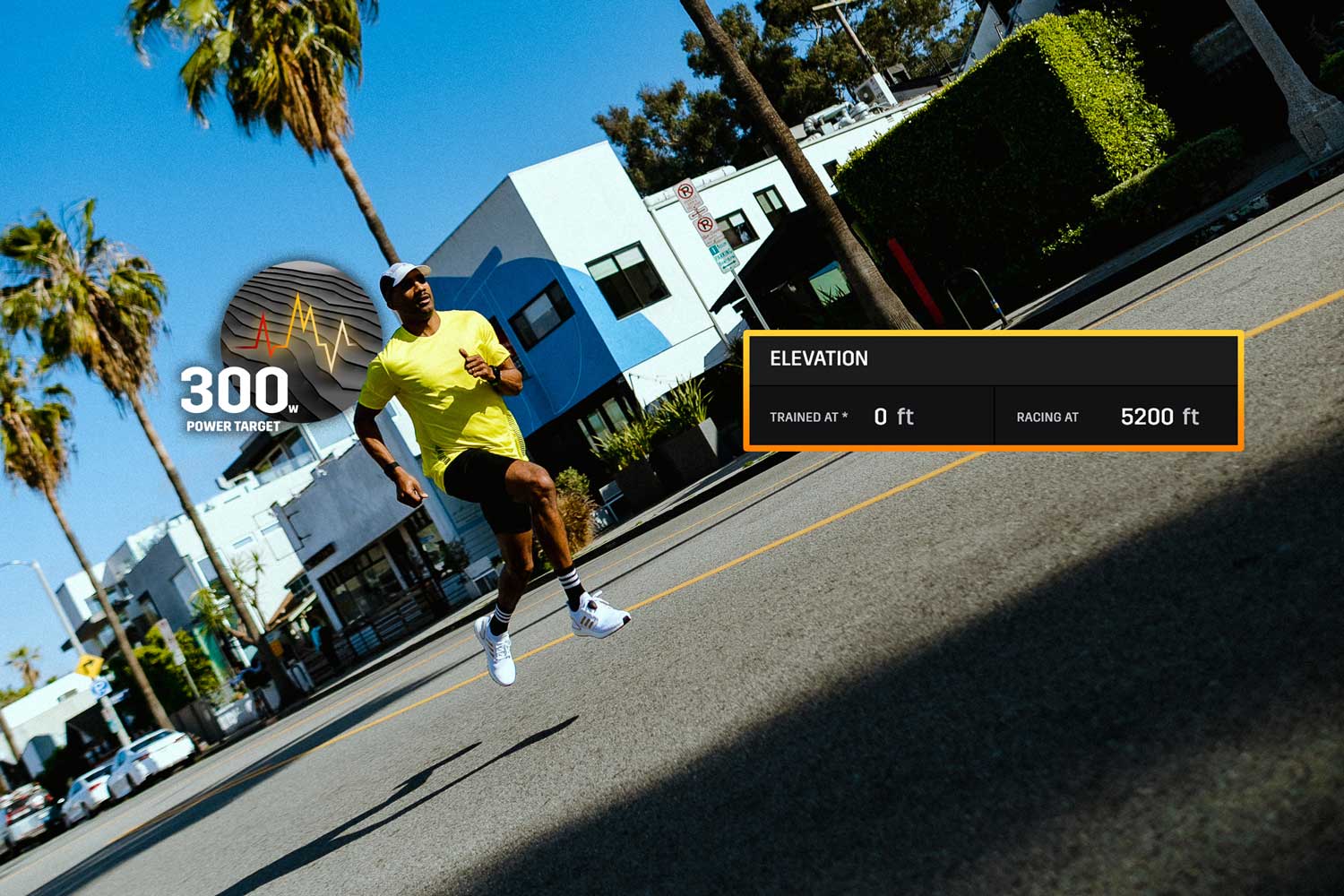 Have you been training at altitude?

Stryd's race power calculation will give you a bump in your power target when you travel to race at a lower altitude! On the flip side, you will receive a lower power target when traveling to a higher altitude so that you do not outrun your capability when you race at altitude.

Quick Tip: If you are racing at a lower elevation and have a higher power target, you should test out your power target to ensure that you can handle the higher leg speed required to run at that target.
---
How do new best efforts affect the prediction?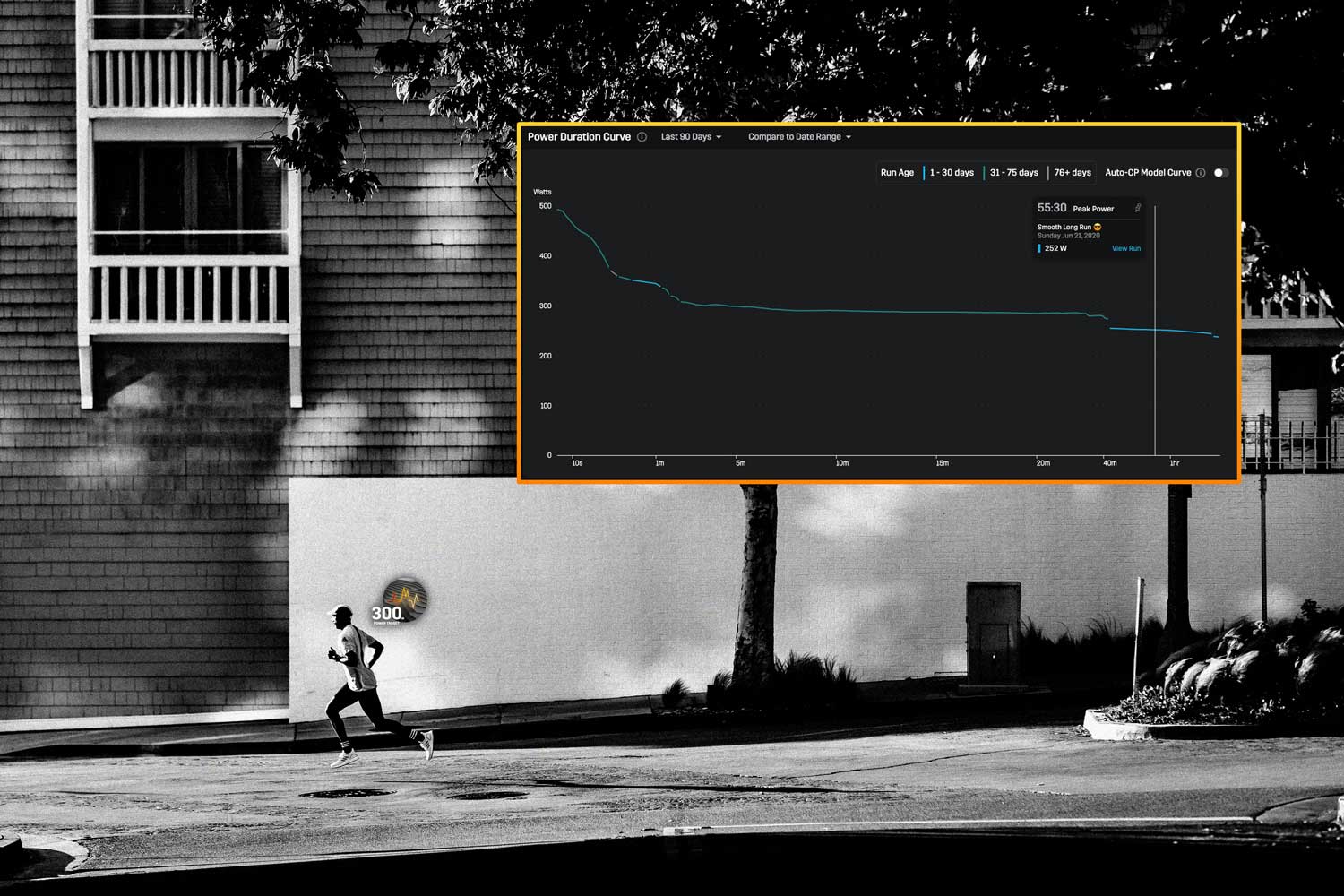 Whenever you log a new best effort, you tell the race power calculation that you are capable of more than you previously were.

This will result in an upward adjustment of your power target and a lower predicted finish time.

You will know whenever you log a difference-making workout when you see your predicted times drops.

Quick Tip: Look at your Power Duration Curve to find out where you can improve upon your previous best efforts. By improving upon your Power Duration Curve, the predictions from Stryd's race power calculation will become more ambitious!
---
How do surface conditions affect the prediction?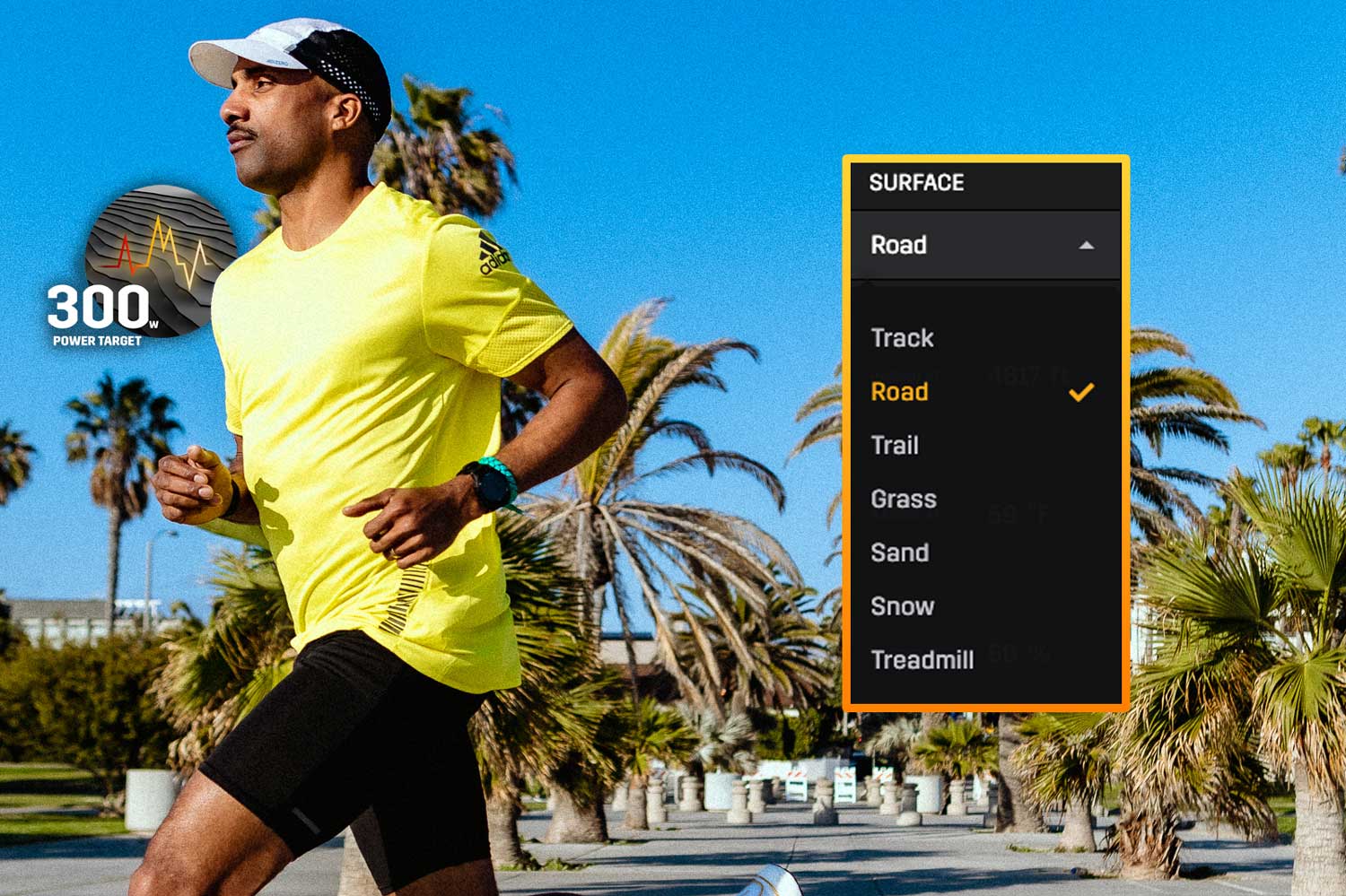 You can also select the surface conditions of a race course.

Surface conditions do not yet have an impact on the estimated finish time, but it will in the future.

We recommend to start tagging your historical and future runs with the correct surface condition to receive the best results when this feature becomes available.
---
Do you have a question about how Stryd's race power calculation works?

Read the technical FAQ before asking or posting a question to our support channel or community forums. The technical FAQ will likely address a question that you have on your mind.

Read the technical FAQ here: https://help.stryd.com/en/articles/6879548-race-power-calculator-and-event-planner
---
How to use the Race Power Calculator & Event Planner
Race Power Calculator is available on the PowerCenter and the Event Planner on the Stryd mobile app on iOS and Android.

However, the two tools are used differently on these platforms.

On PowerCenter, Race Power Calculator is built so that you can quickly generate many power targets across different courses and conditions. You can quickly experiment with your data here.

On Stryd mobile, Event Planner is about goal setting and planning for an upcoming race. You get to select a race date to place your goal race on the calendar.

Note: Event Planner is available on Android. However, planned events do not yet show on the calendar yet. This feature will come within the next few weeks
---
How to use on the Race Power Calculator on PowerCenter
You can access the Race Power Calculator at https://www.stryd.com/powercenter/

See the image below for instructions on how to input values into the calculator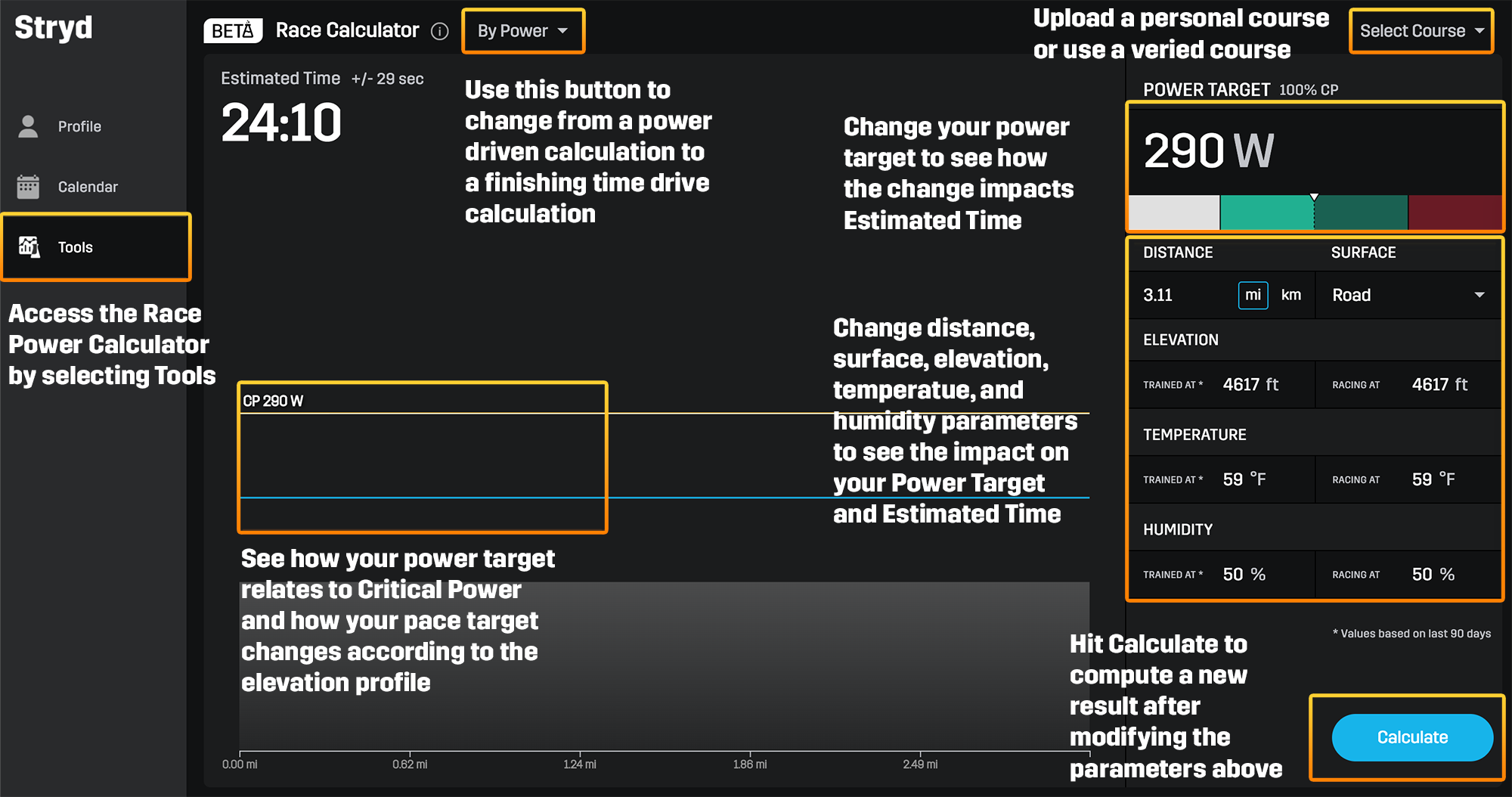 Want a demo?

Evan from the Stryd team will give you a live demo of how he uses the Race Power Calculator. The live stream is scheduled for 3:30 PM MT (GMT-6) on Wednesday, July 8, so please check back if the video is not live yet.

Load up your own PowerCenter at https://www.stryd.com/powercenter/ and follow along with Evan using the video below!
---
How to use the Event Planner on Stryd mobile
Visit the Google Play Store or the Apple App Store to update to the latest version of the Stryd mobile app. The latest version of the app is Version 5.9 for iOS and Version 6.6 for Android.

Note: If the update is not available yet, please check back in a few hours. The update needs time to roll out to all users of the App Store and Google Play Store.

Scroll down to Upcoming Events on the Profile tab of the app
Select the Plus button to add a new event
Select a course
Fill in the event details to receive a power target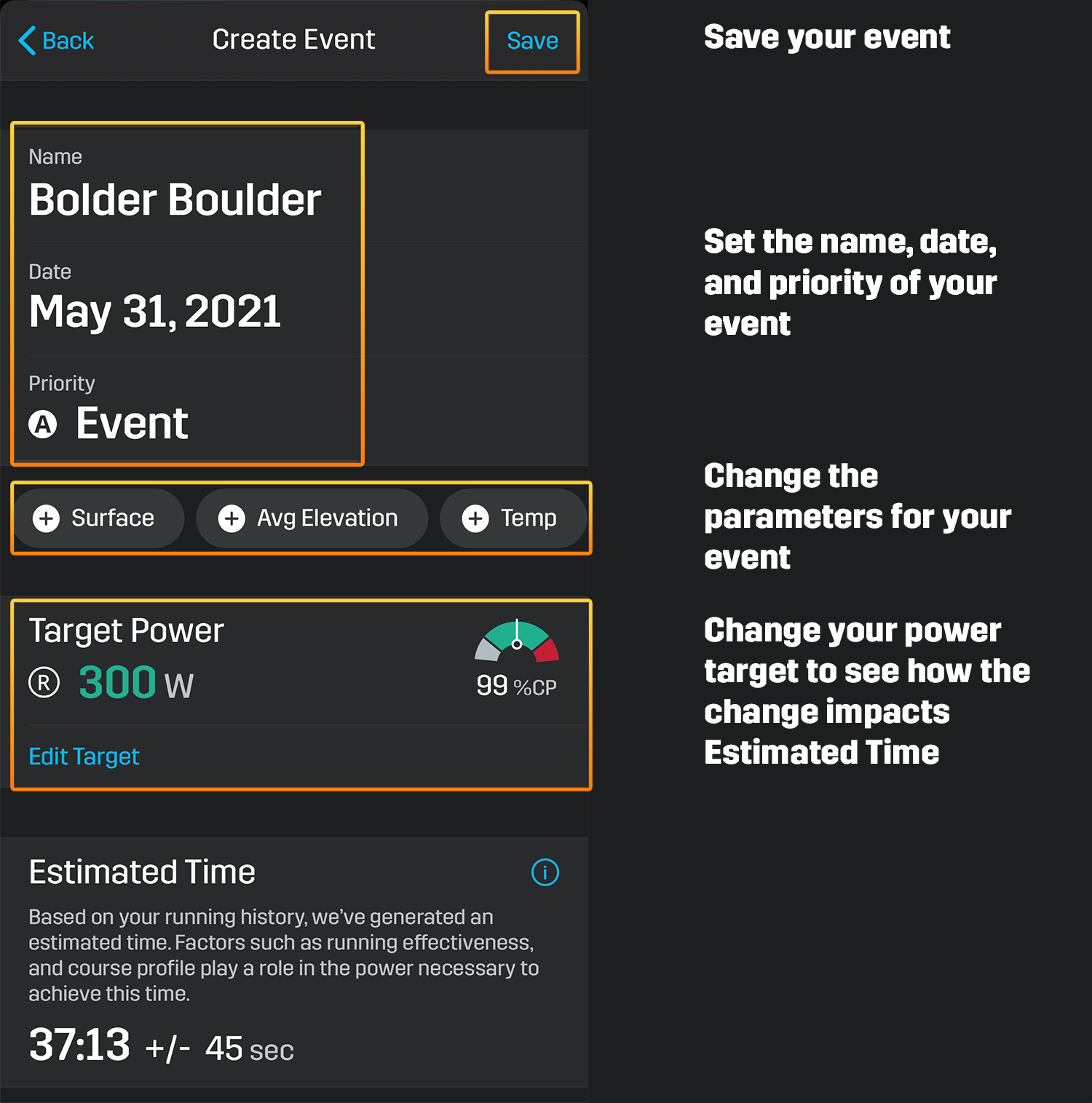 ---
Do you have a question about how the Race Power Calculator works?

Read the technical FAQ before asking or posting a question to our support channel or community forums. The technical FAQ will likely address a question that you have on your mind.

Read the technical FAQ here: https://help.stryd.com/en/articles/6879548-race-power-calculator-and-event-planner
---
Summary
There will be no uncertainty whether you are ready to achieve your dream performance at your next A race with the new Race Power Calculator.

Race Power Calculator gives you confidence in your target, helps you understand your data, and is easy to use to plan your best race.

Race Power Calculator factors in your race course, your capability, temperature, humidity, altitude, and surface condition to comprehensively determine how you will perform at your most important races!

If you already run with Stryd, download the app or open up your PowerCenter to generate your first race prediction right now!

If you do not yet run with Stryd, you can purchase Stryd at https://store.stryd.com/

After doing so, you can join the discussion at https://www.facebook.com/groups/strydcommunity/