David vs Goliath: Coaching with David Tilbury-Davis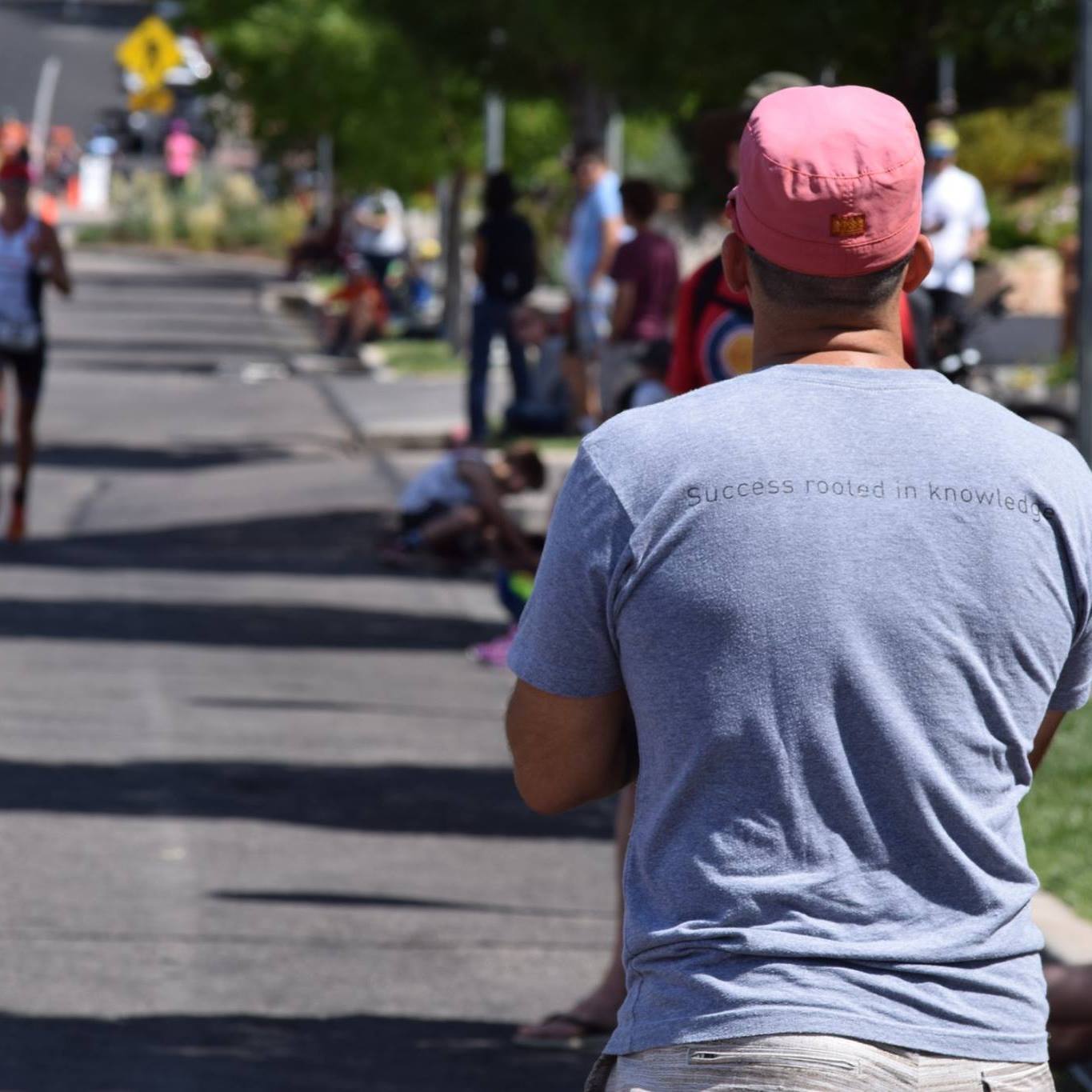 You may well find David at a race wearing his "Success rooted in knowledge" shirt. It is a motto and way of life for the coach.
Success rooted in knowledge
This idea is reflected in everything that he has ever done. From his early work and coaching days, David worked as pioneer in the run power field. He partnered with Dr. Phil Skiba to develop a framework to gauge run power in athletes called GOVSS. (Think Stryd's RSS number, but 10 years earlier.) This run power framework provided simple numbers but it gave tremendous insight for comparing runs and setting appropriate recovery times. Back then, the data and insight was useful because it was so simple. Nowadays, David envisages an even greater proliferation of data in sport. He sees the massive amount of data being collected by bike, run, and swim power meters and knows that it can help us ask better questions. "All of this data is knowledge but athletes are living organisms with many pieces to their puzzles. Unlike a formula one car, you cannot simply make a guaranteed fix. You must consider all factors and use data as an adjunct when making a change," David explains.
Will Sanders vs Frodeno at Kona be a true David vs Goliath story?
DTD: Lionel is passionate and relishes the battle of the best vs the best. That is what he thrives on. People should anticipate a significantly improved Lionel that is ready to race and ready to deliver a Kona-worthy performance. It is an inevitability!
Will the world be a better place with a Sanders victory?
DTD: It has the potential to change Lionel's world for the better for sure. That said, it's 'just another race,' and many champion athletes fall back to the same themes post race: You cannot rest on your laurels. As a coach you need to persistently be helping athletes become smarter and better because there are plenty of folks who are going to show up there to do something great.
Summary
Coach David advocates the constant pursuit of knowledge from all relevant sources. Knowledge forms the roots that grow more successful, faster athletes. There are three key aspects where knowledge is important.
Take the data and whittle it down to insight. Has the athlete improved? Why did / didn't they improve?
Prepare for the race course. Find the unique conditions of a race course and train for them. If the run has an long uphill, train the body to be ready for hard efforts that mimic the uphill.
Remember there are no absolutes. You need to be careful to not become too biased by always going to past techniques. You need to keep the mindset that every athlete is a puzzle with many pieces.
About DTD
David Tilbury-David is an Englishman with 20 years of coaching experience. He is working with top athletes in triathlon including Lionel Sanders, Lesley Smith, Greg Close, Cody Beals, and Sue Huse.
Please let us know if you will be in Kona to watch the Sanders vs Frodeno matchup. We have a special surprise for all the Stryders out there.