Webinar Recap: A Deep Dive Into the New Stryd Training Plans with Coach Palladino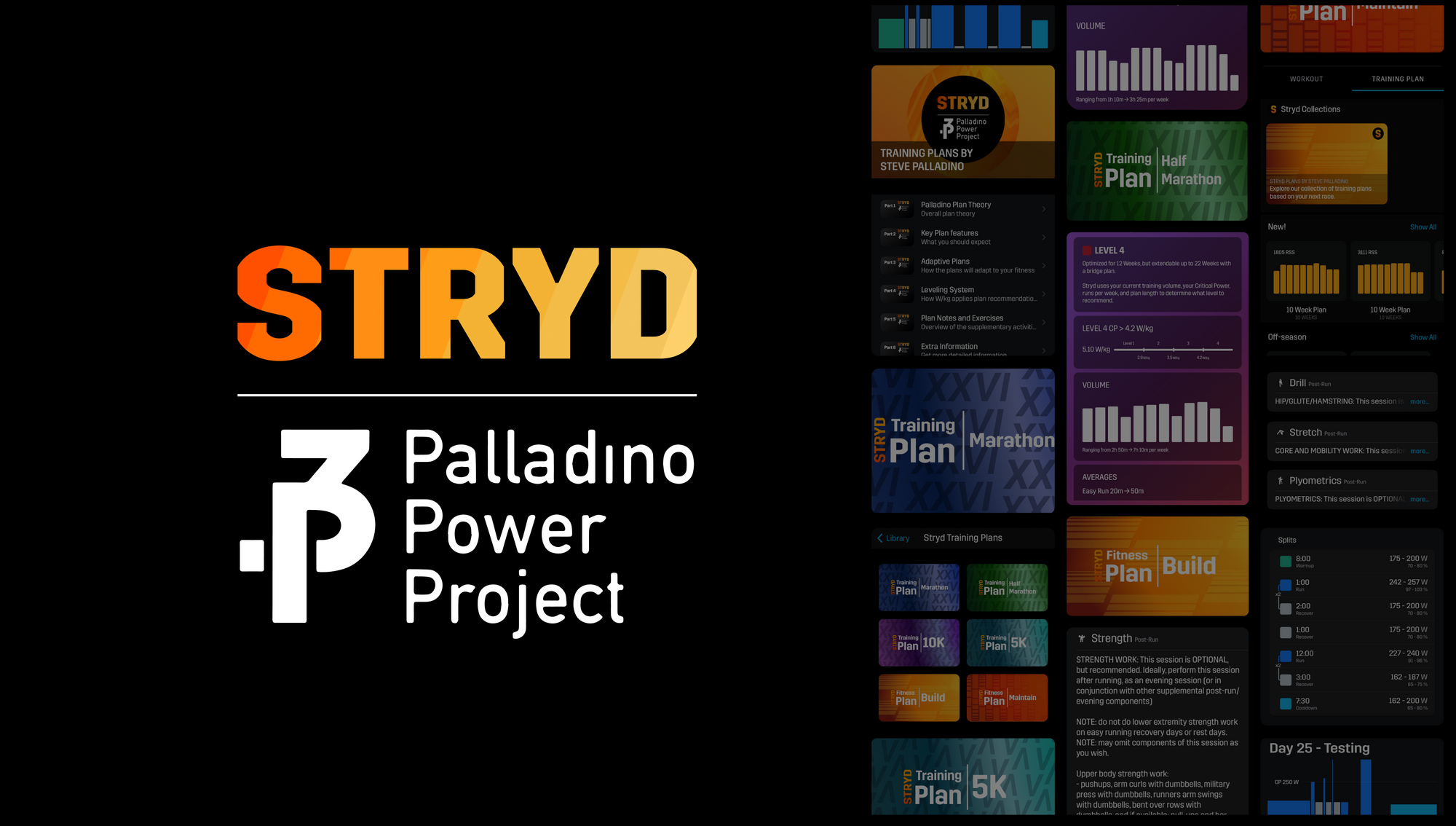 Coach Steve Palladino joined us live to take a closer look at the new Stryd Training Plans.

We discussed the overall training philosophy that these plans follow and how each plan is designed to set Stryd users up to successfully train towards their running goals with power.

In case you missed the webinar or would like to revisit any of the topics discussed, we put together a quick outline below.
Topic Overview:

00:00 Intro: Meet Coach Steve Palladino & Background on Plans
03:58 Power Paradigm VS Goal Time Plans: Benefits of Power-Based Training
10:14 The Meaning of "Quality Over Quantity": Less Volume With More Intensity
14:03 Tips for Proper Execution of the Plan: Don't Be a Workout Warrior
20:12 Purpose of Supplemental Training: Priming, Injury Resistance, Improved Performance
22:52 Importance of Testing: Improved Training With an Accurate Critical Power
32:30 Choosing a Plan: Find the Plan that is Right for You
38:31 Sequencing Plans: Year-Round Training
41:57 Modifications: How to Make Changes to Your Training Plan
53:36 Truncating a Plan: When to End a Plan
56:10 Q&A: Answering Questions from the Community

Be sure to subscribe to our Stryd Youtube channel & Facebook group for updates on when we will go live next. You won't want to miss it!
---
It's Time to Get a Jumpstart on Your Running Goals!

The new Stryd Training Plans were built in partnership with Coach Steve Palladino to help you surpass your personal bests, confidently increase your mileage, bounce back from races, maintain peak fitness, and accurately assess your progress.

Plus, each plan is built to be combined for seamless transitions so you can continuously build your fitness from season to season and be on your way to setting new personal bests.

Read more on these new training plans below.