Watch as your predicted finishing time drops right before your eyes.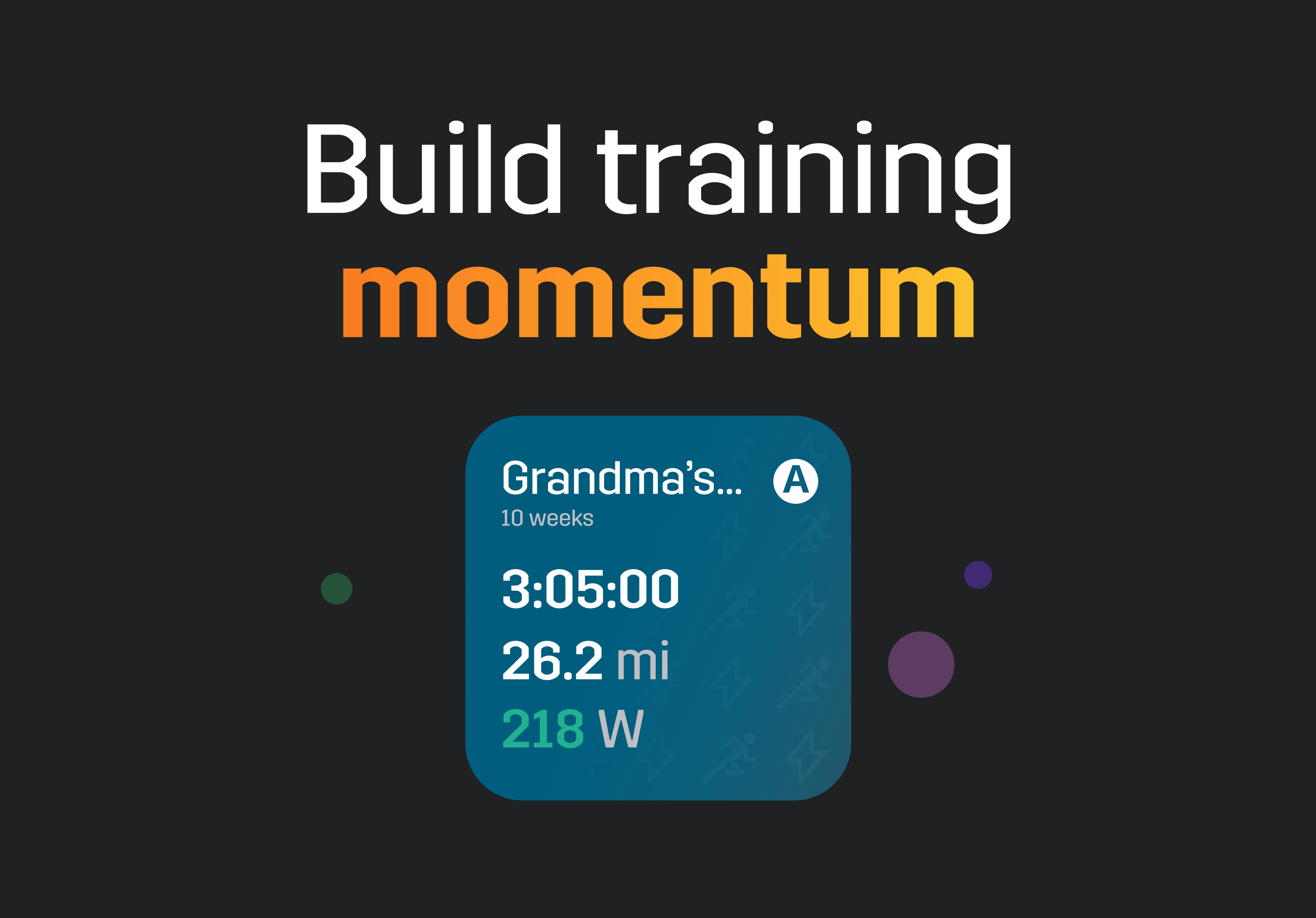 Do you know that feeling when you are executing the perfect training block leading up to your A race and can feel yourself getting fitter after every run?

We want to deliver that experience to you with every training cycle you do.

With the Stryd Membership, you can show up to your next starting line race ready by signing up for one of our 8 new high quality 5k to Marathon training plans today.

Add in Stryd's Event Planner and you can watch as those improvements translate to minutes dropping off your projected finish time day after day.
This is the perfect combination to prepare for your next summer or fall race. Stryd gives you the training plan to prepare and Stryd's Event Planner gives you the motivation to keep training hard and improving.

Let's take a look at the new training plans!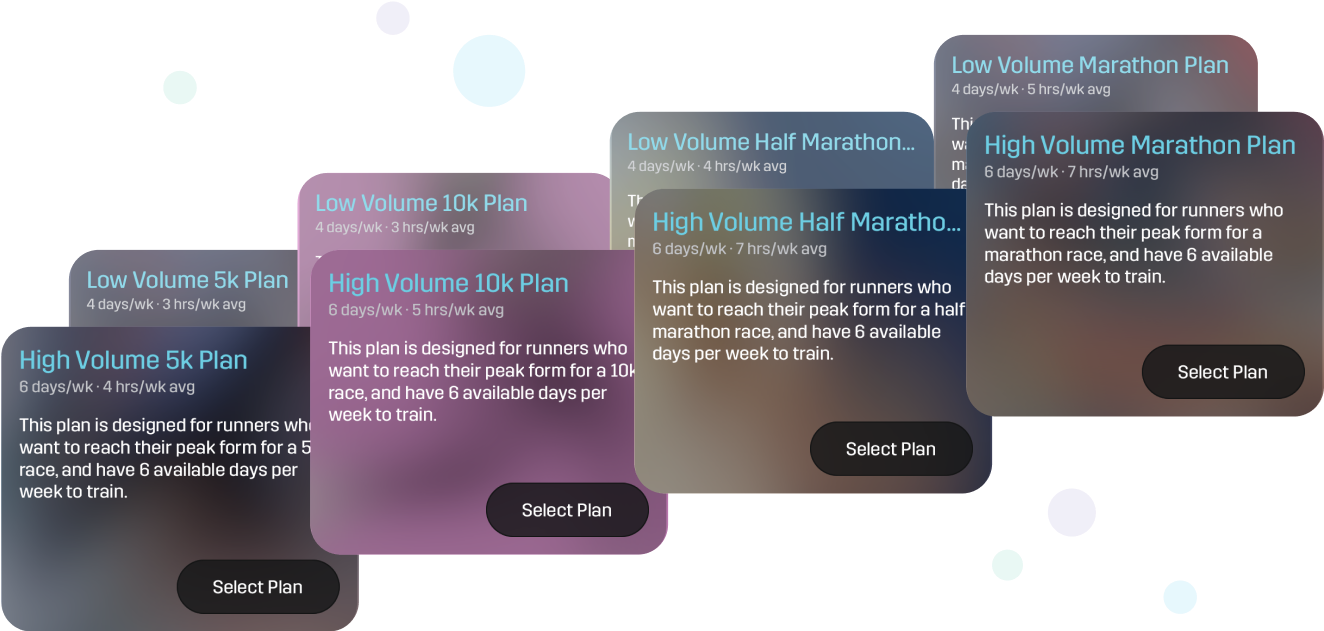 With the Stryd Membership, you can expect a training plan that is...
Designed with race day in mind.

You need a plan that adapts to your racing timeline. Select your race day and let Stryd completely customize a plan that meets your training needs so you peak just in time for the big day!
---
Informative with in-depth workout descriptions and real-time workout guidance

You need a plan that allows you to gain the most out of each training session.Our Stryd training plans offer a breakdown on the methodology behind each run so you can fully commit to the plan.
You can even import these workouts directly to the Stryd Workout App on your Garmin Connect IQ 3.0+ watch and Apple Watches for the ultimate real-time training guidance.
Adaptable with training targets are personalized to your ever-improving fitness.

You need a plan that ensures you train at the perfect performance enhancing intensity on every run.

As you make your way through a Stryd training plan, your fitness will improve along the way.  Our adaptable training plans will update with your changing fitness so you run at the correct intensity to maximize on your fitness.  The Stryd Training plans are completely customizable and designed just for you!
See this article on Getting Started With Stryd Training Plans >

When you put the work in, you deserve to walk up to your next starting line with the confidence to achieve your big goals.
---
P.S. If you are looking to customize your 5K to Marathon training even further, then check out our new Workout Builder and Workout Library.  You can create your own custom workouts and choose from over 30+ pre-built workouts by signing up for the Stryd Membership.