Closer Look | Customize every workout with the Workout Builder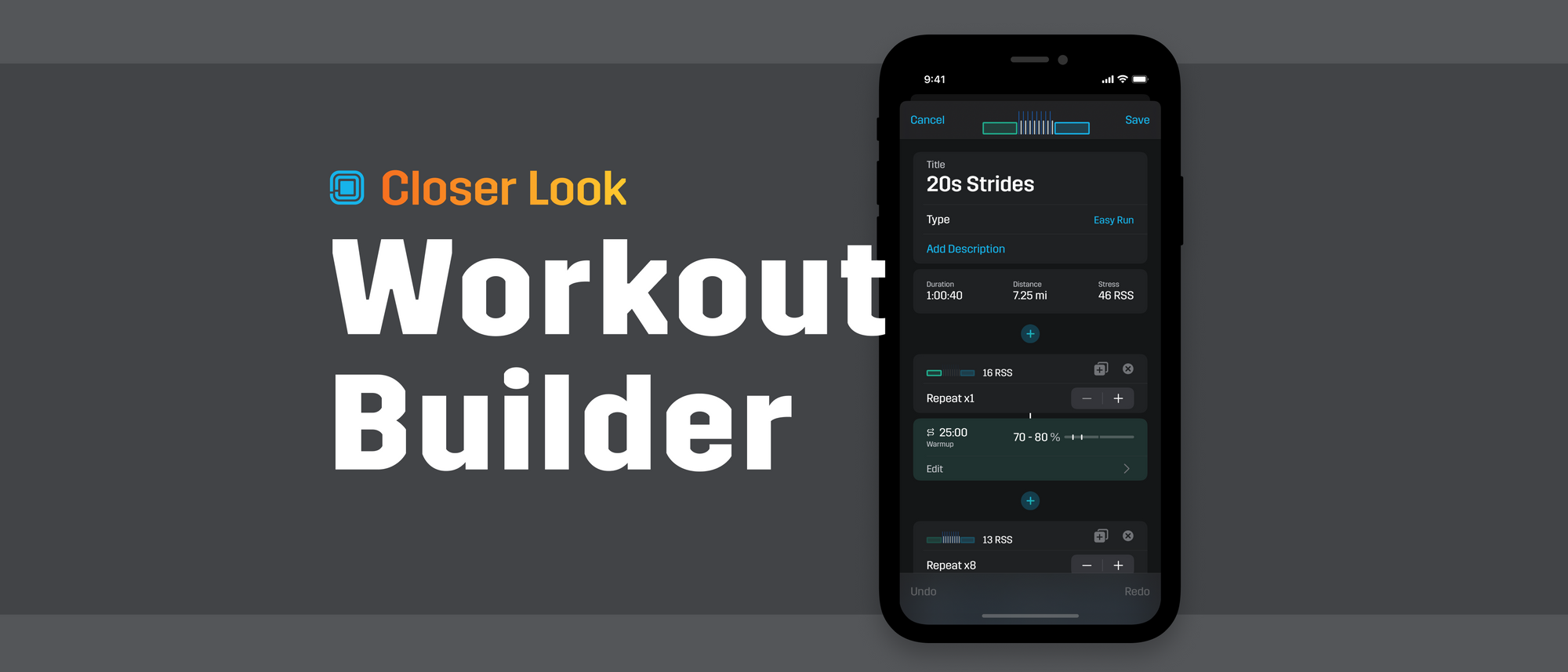 Add power to every training session with the Workout Builder
Build your own power-based workouts
Customize workouts to further personalize them to your training goals
The launch of the Stryd Membership brings one of the most important features for any runner who is looking to bring customization to their training: Workout Builder.
The Workout Builder is the perfect combination for Stryd's running power.

You can combine the precision of Stryd's running power with the structure of a workout to get the intended training benefits out of every session — everywhere you run.

Let's take a look at how to build your first workout with the Workout Builder!
---
Create your own power-based workouts in just a few taps from the Stryd mobile app

If you find a workout you like online or want to try out a new idea, you can create that workout with power!
We made building power-based workouts from scratch incredibly fast and easy. When you create a new workout, you can drag in pre-built workout steps in order to quickly build the workout.
For example, you can create a simple workout in seconds by selecting a Warmup, Active section, and Cooldown. With just a few more taps, you can add in more complex intervals and repeats. After you build the workout structure you want, all you need to do is edit the individual workout steps to tweak the target intensities and durations of each workout segment.
Once you have created your workout, you can add it directly to your training calendar or save your new workout in the Workout Library so it is ready for execution at any time you choose.
If you are looking for tips on how to best create your own power-based workout from scratch, we have you covered! Find how you can turn heart rate and speed targets into power targets using straightforward formulas: Read more here >
---
Customize your workouts by editing it with the Workout Builder
When you need to make a few changes to workout, you can use Stryd's Workout Builder to edit the training session.
Need to adjust the volume in the workout? It is easy. You can easily add more repeats or extend the distance of a run. Or if your body needs a break, you can just as easily take reps out and shorten the workout to tweak it to your liking.
Need to adjust the intensity of a workout? It is just as simple. You can easily edit the workout to raise or lower the intensity of your workout. Raising the intensity is perfect if you aced the workout last time and need to challenge yourself. Lowering the intensity is the right option if you need some extra recovery time.
This feature adds a whole new level of personalization to your training because you can make edits to your training calendar instantly — and then sends that updated workout to your compatible sportswatch for guided execution!
---
Join the live stream today!

Evan Schwartz from the Stryd Team will take you through the Workout Builder with a live demo & answer all of your questions.
When: 1PM MDT (GMT-6) on Wednesday, April 7th | Tap the Youtube video for a countdown | Replay available afterwards
Where: Click here for the Youtube Live Stream
Can't make the livestream? Watch a demo here >
---
Final Word

With the new Workout Builder, you can create your own power-based running workouts to take total control of your training. Customizing your workout is made extremely easy. We have optimized the creation process so you get all the upside of taking control of your training — without any of the tedious work.
If you are an existing Stryd customer, you can upgrade to the Stryd Membership on PowerCenter. Click here to learn more >>
Best,
Stryd Team
---
Want more info? Watch kofuzi's review of the new Workout Builder & Library