New Training Plans | 8 new plans to fit your capability & schedule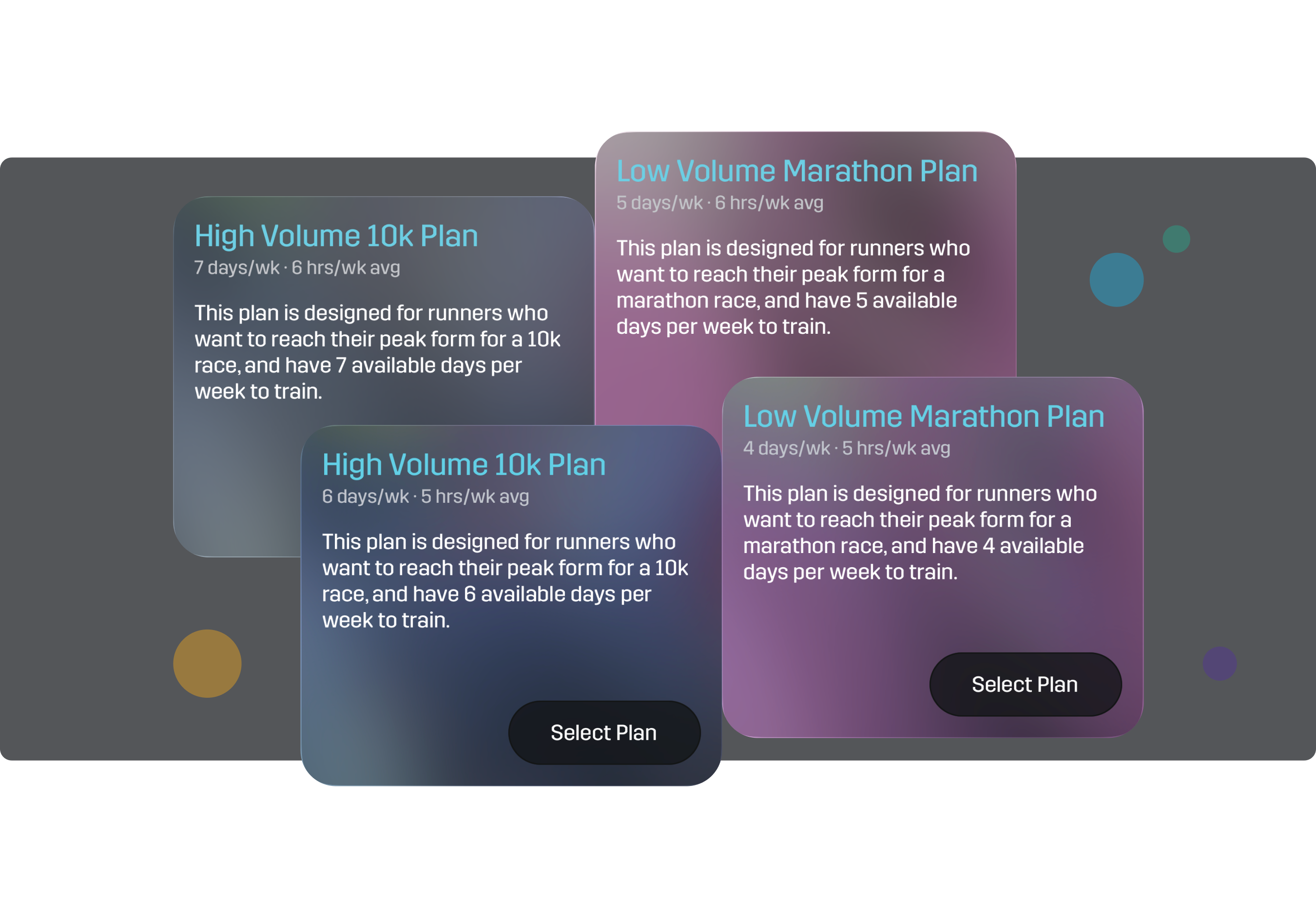 Our list of Stryd-developed power-based training plans is growing and becoming more inclusive to fit more runner's capabilities, preferred volume, schedules & timeline. We are proud to be introducing eight new high-quality training plans ranging from 5K to Marathon!
We're proud to announce that we've now added new 5 to 7 days per week training plans. With these new options, Stryd training plans accommodate a wide variety of running schedules. From those who can only run 4 days/week to those who want to run 7 days/week, we have a power-based training plan option for you.
We accommodate runners of all ability levels too. You have the option to pick between a beginner-focused, lower volume plan to a more challenging, higher volume training plan. You can find the perfect match for any distance, from 5K to Marathon.
These additional training plans mean more training options for you!
---
Built with race day in mind. Now you can select your race day and the length of your plan will adapt so the plan finishes exactly timed for the day you selected for the target race.
This plan is designed to help you build race-specific fitness, refine your skills, and to control your taper for the race so you can step up to the starting line with your best chance for success.
---
Adaptive training targets: All plans adapt to your auto-calculated Critical Power. As your fitness improves, the targets in the plan shift. You can run with confidence knowing your training targets will continuously adapt to your current ability, optimizing your sweat time for performance gains.

These plans also include regular time trials so you can test your fitness, refine your racing skills, and keep your auto-calculated Critical Power up-to-date at key moments throughout the plan.
---
A customizable training experience: The training plans in your calendar are dynamically editable through quick & easy customization through Stryd's new Workout Library & Workout Builder. The Workout Builder can be used to tweak individual workouts. Workout Library can be used to switch workouts in and out from your library to customize the overall plan.
These new interfaces and templates empower you to quickly take control, making your workouts a real game changer anytime you need to crank up the intensity of an existing workout or if you need to tone it down to resist fatigue.
---
Get Started with the new training plans
Update the Stryd mobile app to the latest version using the app store on your phone. (Version 7 of the Stryd iOS app & Version 8 of the Stryd Android app)

Upgrade to the Stryd Membership.

- If you are an existing Stryd customer, you can upgrade to the Stryd Membership on PowerCenter. Click here to learn more >>

- If you need to buy Stryd first, you can buy Stryd on the Stryd Store.

Open up the Stryd app, go into Settings, select 'Training Plans', and then use the training plan selector to get your recommended training plan.
---
Watch a the full announcement video here
---
If you are interested in learning more about the Stryd Membership or have a question about this feature, check out our knowledge base for more information. Visit the knowledge base >