Closer Look: Learn from every workout with intelligent 'planned vs completed' breakdowns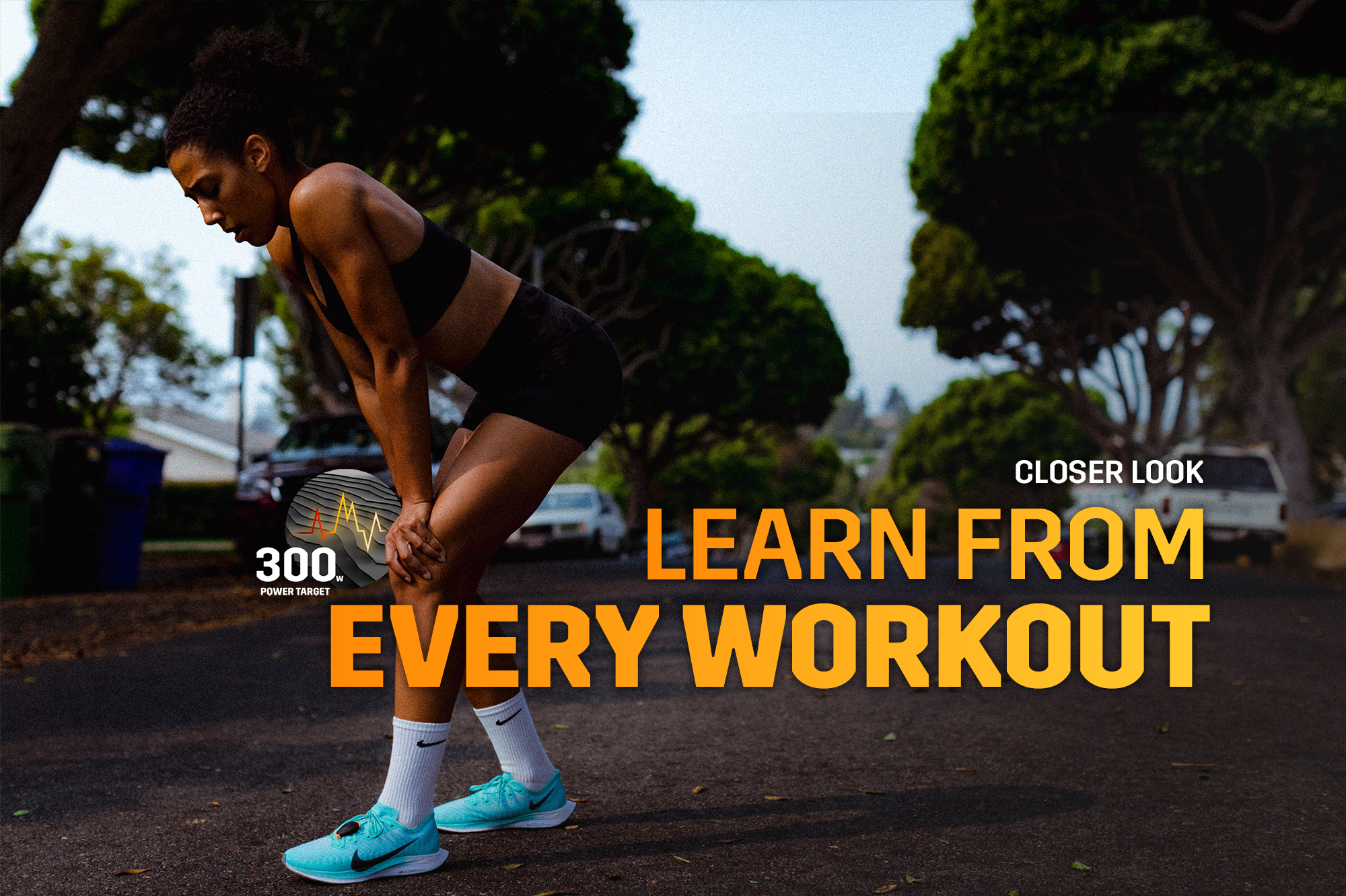 Did you accomplish what you set out for?

Can you improve during your next workout?

Are you learning from every workout?

Now, you can answer those questions.

Stryd provides a 'planned vs completed' workout breakdown that makes it easy to see how well you are completing your planned training on a lap-by-lap basis.

Let's take a look at the features!
---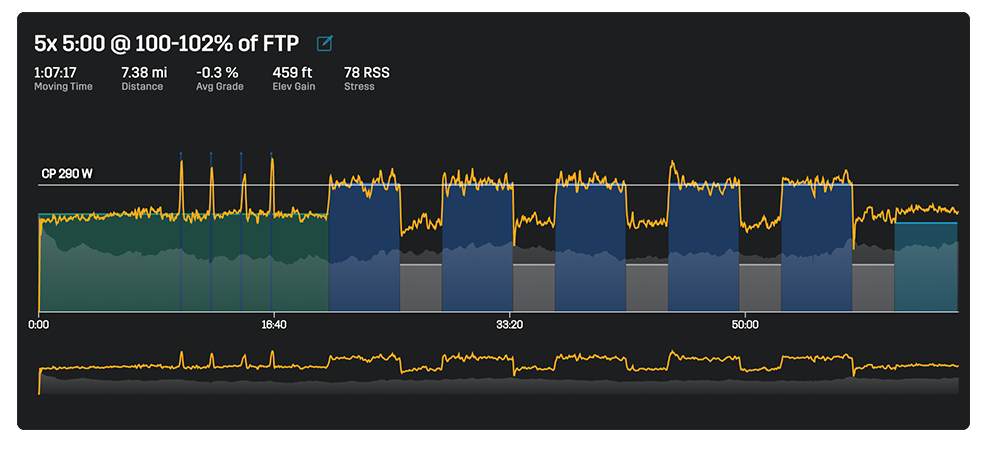 Planned vs Completed Graph

The graph view enables you to quickly visualize your planned workout and how your training compares.

You can use this view to quickly identify if you:

- consistently hit your targets during every interval and rep

- maintained a constant power during steady state runs

-  and, successfully completed each step of your workout

With this view, you can learn to better align your perceived effort with your actual effort, while feeling the accomplishment of running your plan perfectly!
---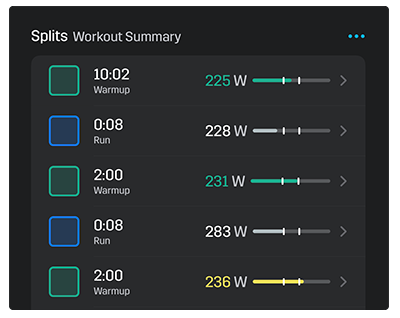 Splits View

After you finish looking at the graph, it is time to dive into the numbers.

Stryd's splits view gives you an exact wattage value of how well you hit your target during each segment of your run.

A green bar means you were in the power range with the correct average power for your segment.

A gray bar means you were under the power range with an average power that was too low.

A yellow bar means you exceeded the power range with an average power that was too high.

You can also tap on each split to drill into more metrics for that section!
---

Working/Recovery Breakdown

This is a one-of-a-kind feature that reviewer kofuzi said he has never seen anything like before. Here is what he had to say...

"What was my average across all 8 reps? I can look at that without having to do any weird math or guess what they were….I don't know if I have seen anything like that before where it can tease out the working periods and the rest periods to separate them out."

Our working/recovery breakdown separately shows your average power for your working sessions and your resting session.You can see how well you did on the important sections of your run in a simple view.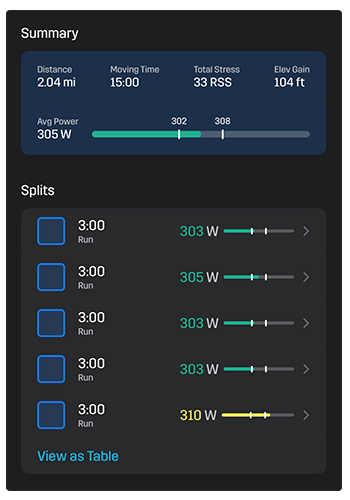 You can even specifically drill into the working sections on their own to see how well you completed the intervals that really matter!
---
Getting Started

Getting started with Stryd's post-run analysis is an easy three step process:

1. Add a training plan to your Stryd account (Instructions: Use the training plan selector from Stryd's app to find a plan >>)

2. Execute a workout (Note: You can record your workout with any Stryd compatible watch. If you are not using a watch with structured workout capability, be sure to use the lap button to segment different areas of your workout.)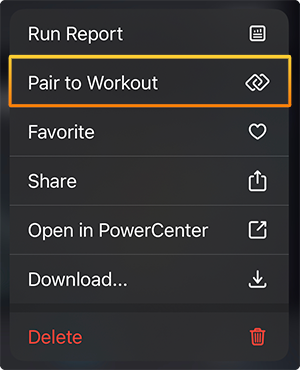 3. Pair that completed workout with the planned workout (Instructions: Pair a workout with a planned training session>>)

Done! Now, you can view the comparisons on your completed activity.

On iOS devices, you can view this in the Stryd app.

On Android devices, you can select the activity in the Stryd app and then open the activity in the mobile-optimized PowerCenter.
---
When: Friday, October 9 @ 11AM MT (GMT-6)
Where: Youtube: https://youtu.be/VuZuqyLZ6NE
Why: Evan Schwartz from the Stryd Team will show you how he analyzes his quality sessions using this comparison feature
---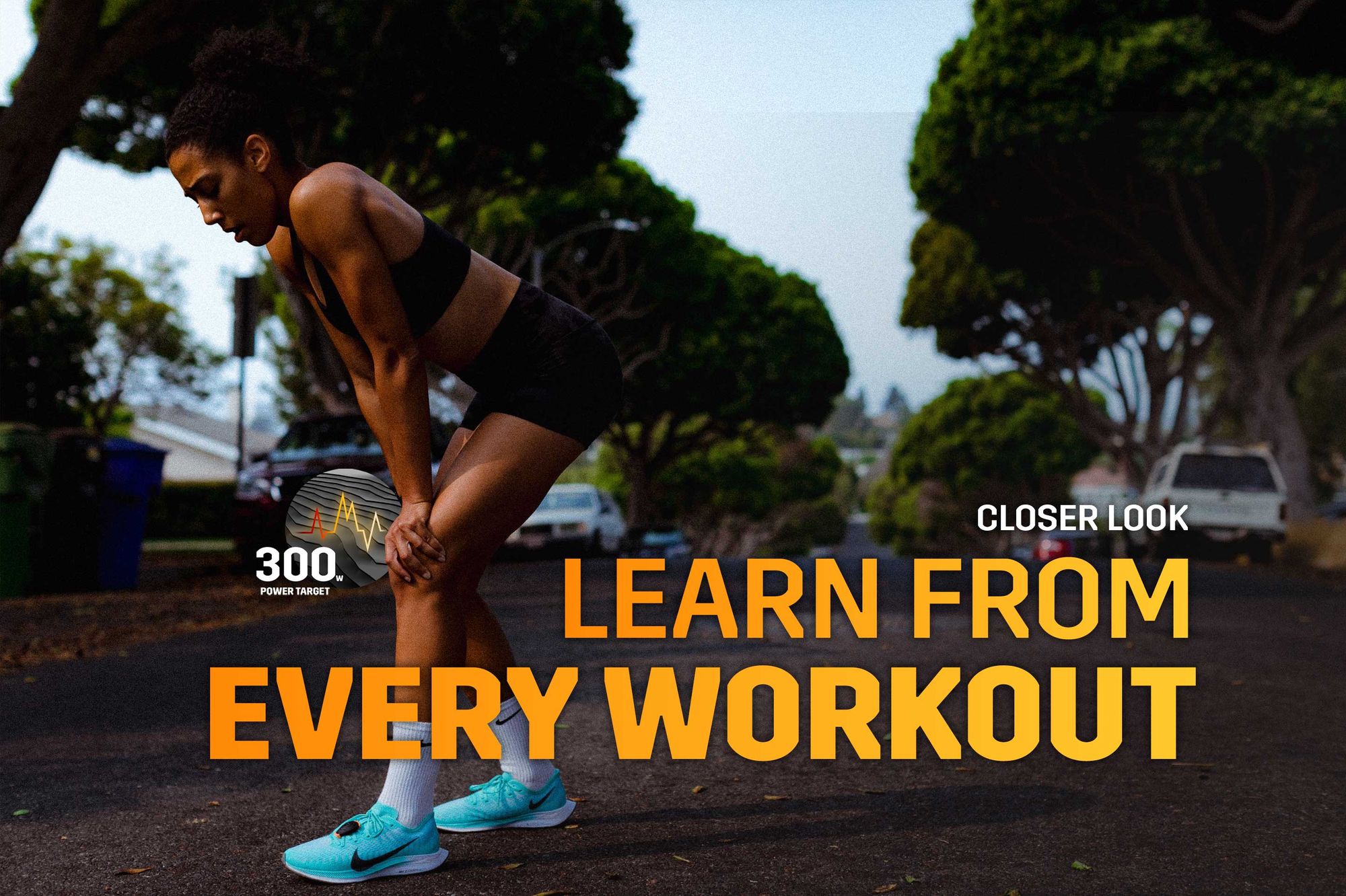 Final Word

Now, you can learn from every workout you do. You will learn what you did well and discover areas to improve in. This is the best tool to get immediate post-workout feedback to supercharge your analysis routine.

If you already own Stryd, enjoy the free preview of the new Stryd membership from today until the first half of 2021.

Join the discussion on the Stryd Community >>

If you don't yet own Stryd, you can purchase Stryd here and enjoy free membership benefits until the first half of 2021.

Order Stryd here >>

Best,
Stryd Team