New: Training that keeps you in the sweet spot along every stride of your running journey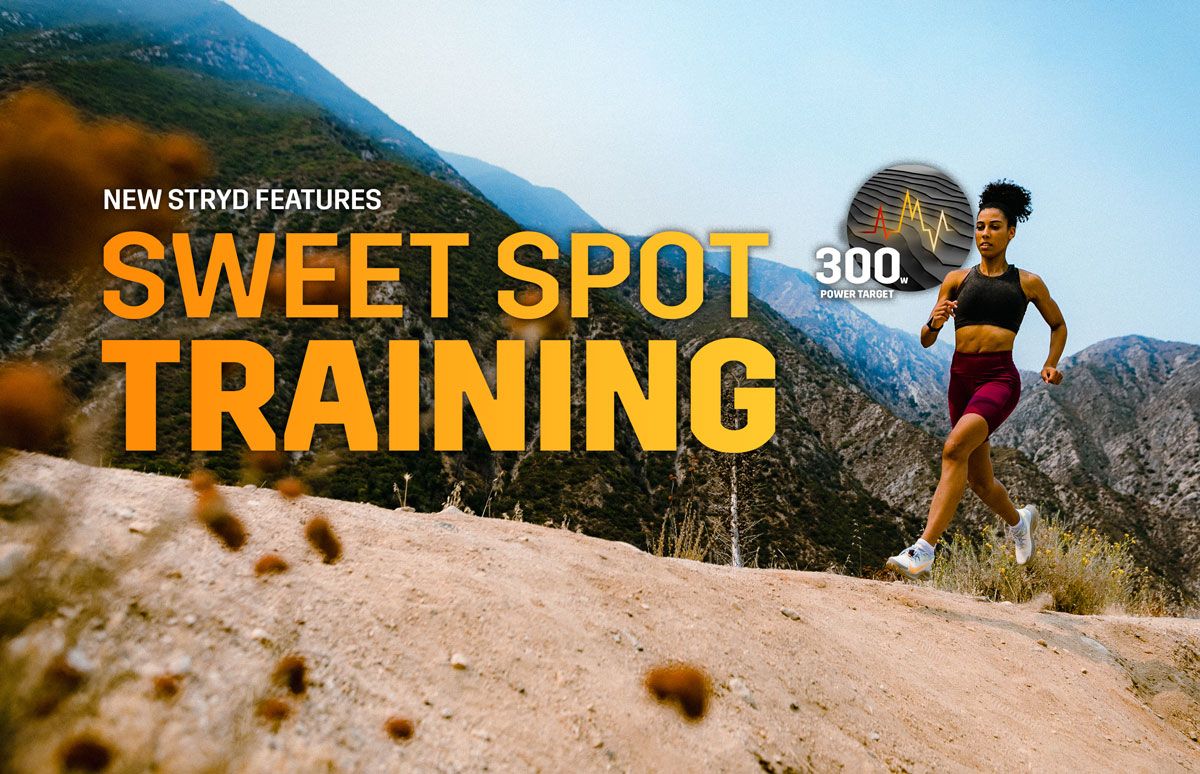 Today, we have a major feature announcement that will plan and guide you to "sweet spot" running during every training session.

Let's take a look at what this update is delivering.
What is 'Sweet Spot' training?
Nearly every runner has hit the "sweet spot" at points in their running journey.

The "sweet spot" is where improvements are effortless. You can fearlessly push the pace for quality sessions, finish every long run without pain, and then wake up the next day and complete your recovery run with ease.

The biggest challenge with "sweet spots" is that they are temporary and elusive. You might only be able to find the perfect balance for a few weeks before running turns back into a grind.

Quality sessions make you sore again. Long runs are daunting to complete. The "sweet spot" is gone and can't easily be found again.

What could you accomplish if you could find and then constantly stay in the "sweet spot" for months, or even years at a time?

- You would painlessly finish every training session — And know you are headed in the right direction.

- Your improvements would build on top of each other for years at a time — without ever being set back by injury.

- You would drop minutes off of your expected race time — every race.

That is the magic of running in the "sweet spot."
Now, Stryd is giving you that magic.

Watch the trailer:
Today, we are releasing the most structured, most comprehensive, and most personalized run training experience ever delivered by a wearable device. You will receive automated training, guidance, and insights  based on your Stryd data.

These features cover a full year's worth of work. Here is what we are releasing: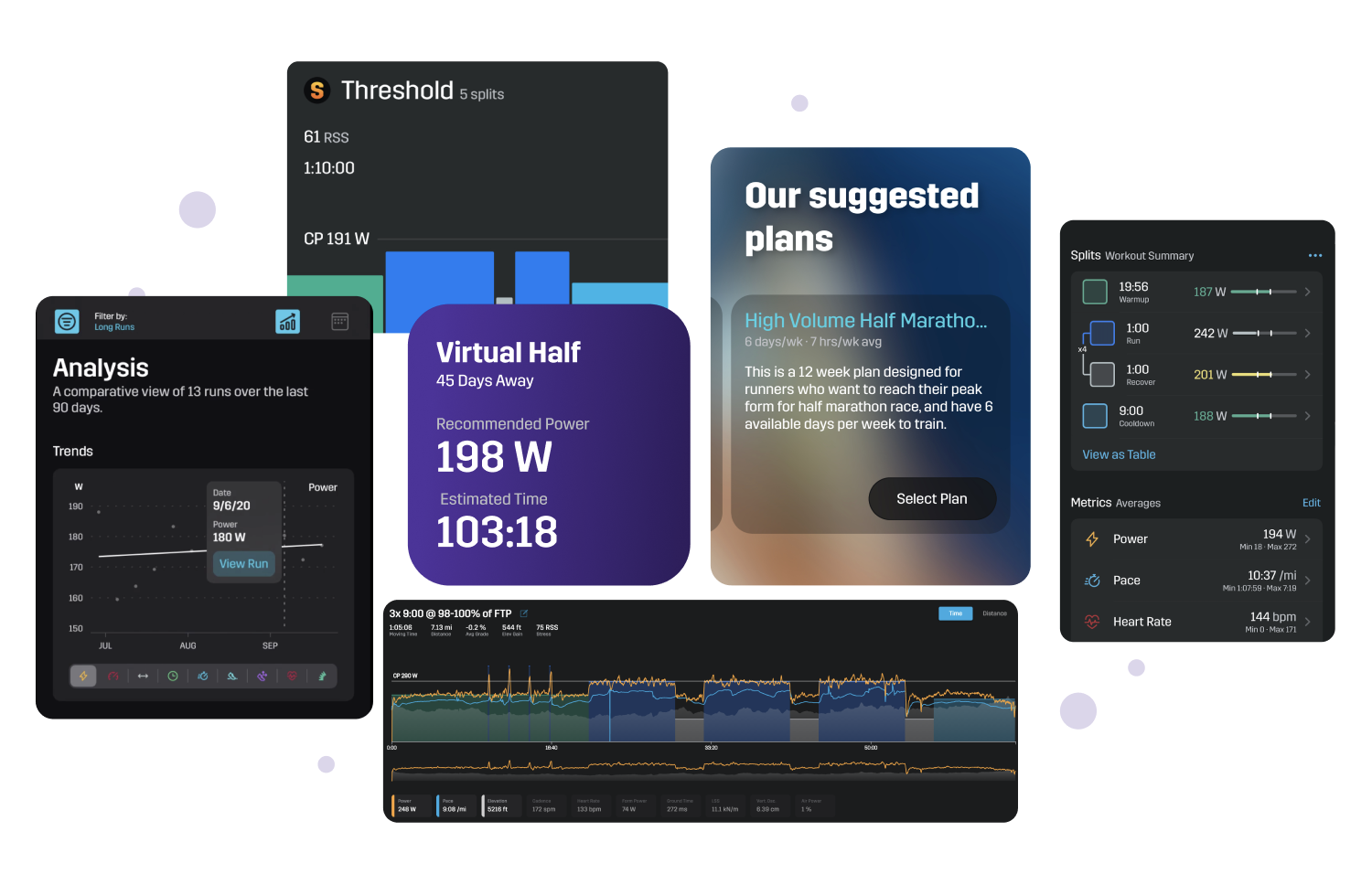 Personalized power-based training plans on PowerCenter & Stryd mobile apps.
Import your own power-based training plan from TrainingPeaks, Final Surge, and 2PEAK into the Stryd platform.
Automatically import your daily workout into your Connect IQ 3.0+ Garmin and Apple Watch for guided power-based training.
Extensive post-run analysis on mobile app.
Automated insights for every one of your activities.
New trend graphs that plot patterns across similar runs.
Lap-based post-run analysis in the Stryd mobile app.
These features are available today and all Stryd users are receiving free preview access to these new features until the first half of 2021!

In the first half of 2021, Stryd will begin offering this new training experience as a paid membership service. We are giving all of our users free & early preview access to these new features as a thank you for your loyal support. Additionally, we think it is important for all Stryders to have these features so that you can build training routine momentum heading into 2021.
---
Let's take a closer look at the three most significant features from this new launch: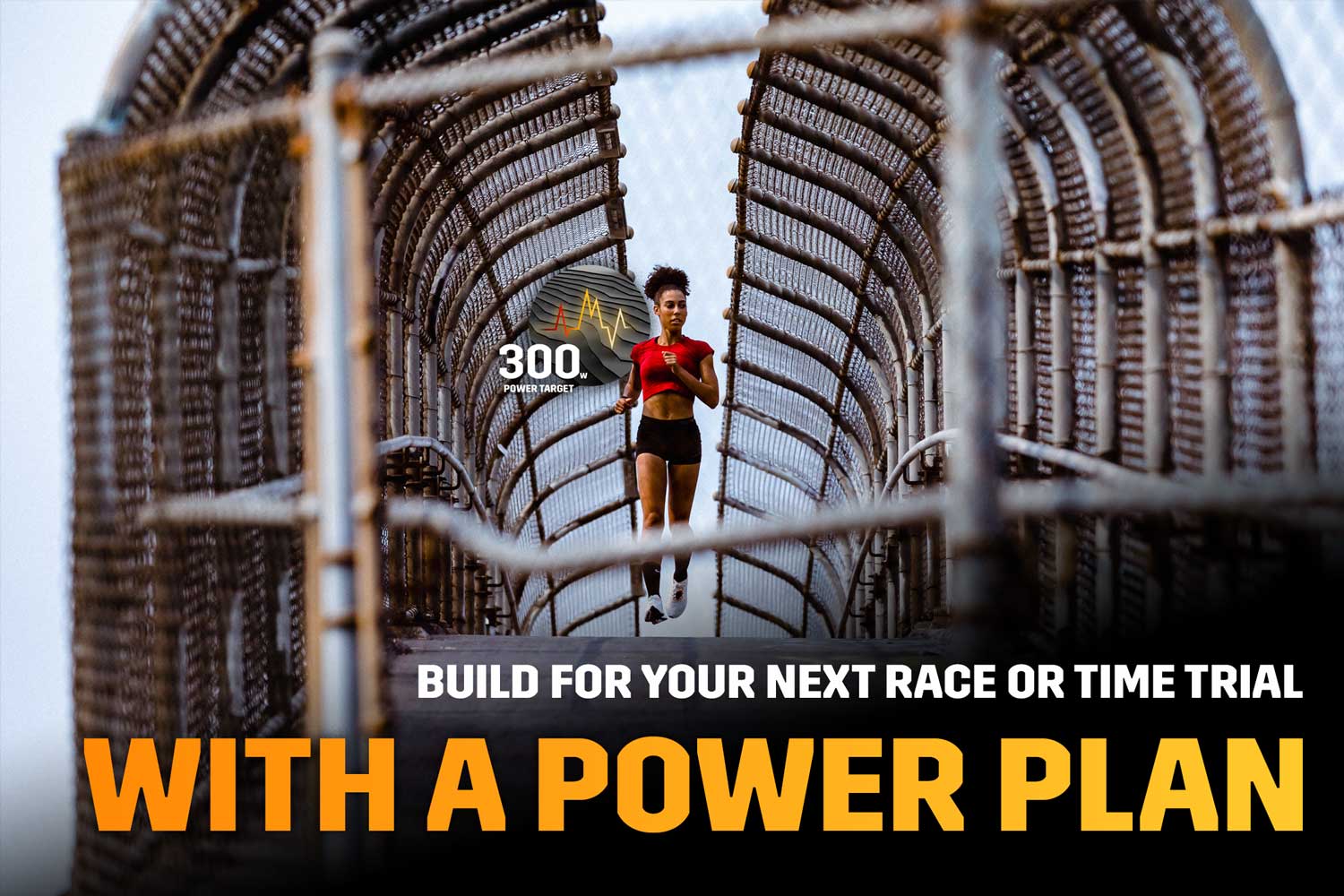 #1: Build your fitness for every Race and Time Trial with a perfectly timed & personalized training plan

To get the most from the new features, you first need to open up the Stryd mobile app and select one of our training plans. These plans are suited for beginner and more advanced runners with options ranging from low mileage to high mileage plans that are tailored to how many days you want to run a week.

The start date of our plan is decided by when you race! Our plans methodically build your fitness and then taper right before the race so that you are primed for performance. Plus, our plan selector interface makes it easy. You can have your new training plan in under one minute in the Stryd mobile app.

You can pick from the following plans:

Introductory plans: Introductory plans are the perfect way to master the basics of Stryd quickly. You learn what types of runs matter to Stryd when you run with the intro plan and we learn about your capabilities from these plans. These will help establish your Stryd profile for personalized training guidance.

Base training: Maintain and slowly build your general running fitness before you pick your next race goal.

5k, 10k, Half Marathon, and Marathon plans: When you are ready to get started, you pick your race distance, pick your race date, and pick a plan for your race. Your plan focuses your power-based training so that you build the skills and fitness to succeed on race day. Your options range from low mileage to high mileage plans with personalized intensity targets that will properly train everyone from beginner to advanced runners.

After you pick your personalized plan, you will receive your daily detailed plan on your computer via PowerCenter and phone via the Stryd mobile app. Every plan bases your training intensities on your Critical Power. If you pair our new plans with our auto-calculated Critical Power tool, your training intensities are personalized because they adapt to your ever-improving fitness.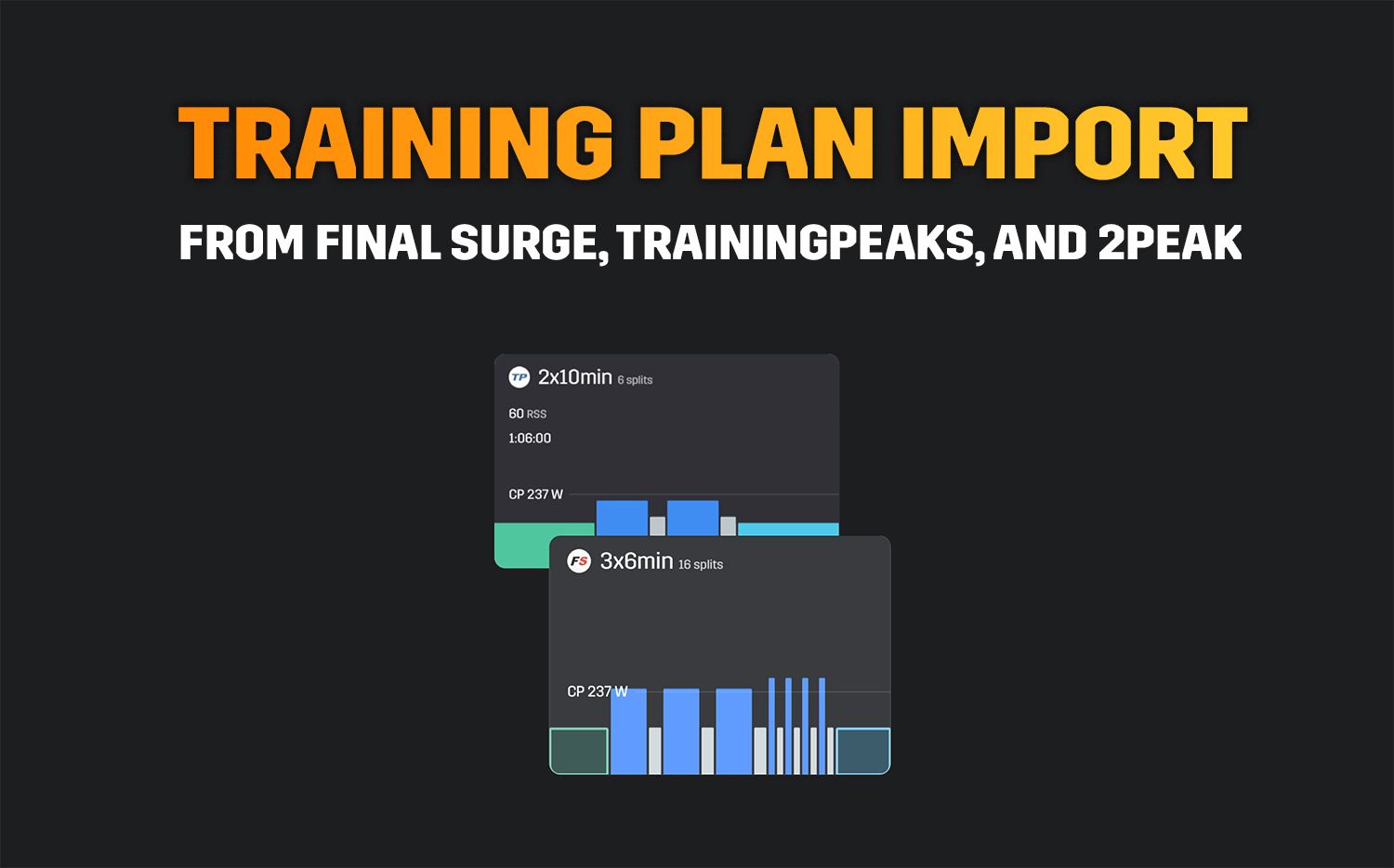 Already have your own power plan? Import it from third party training platforms such as TrainingPeaks & FinalSurge

If you have a coach or a pre-existing plan on another platform, we have gone to extra lengths to ensure that you can execute your power-based training in the Stryd ecosystem as well.

You can connect with TrainingPeaks, Final Surge, and 2PEAK to import the training plan you already have into the Stryd platform.

This is advantageous for you because you can now view your training plan and analyze your power data on a single platform!

Plus, there is another major added benefit of importing your workouts into Stryd. Let's look at the next feature....
---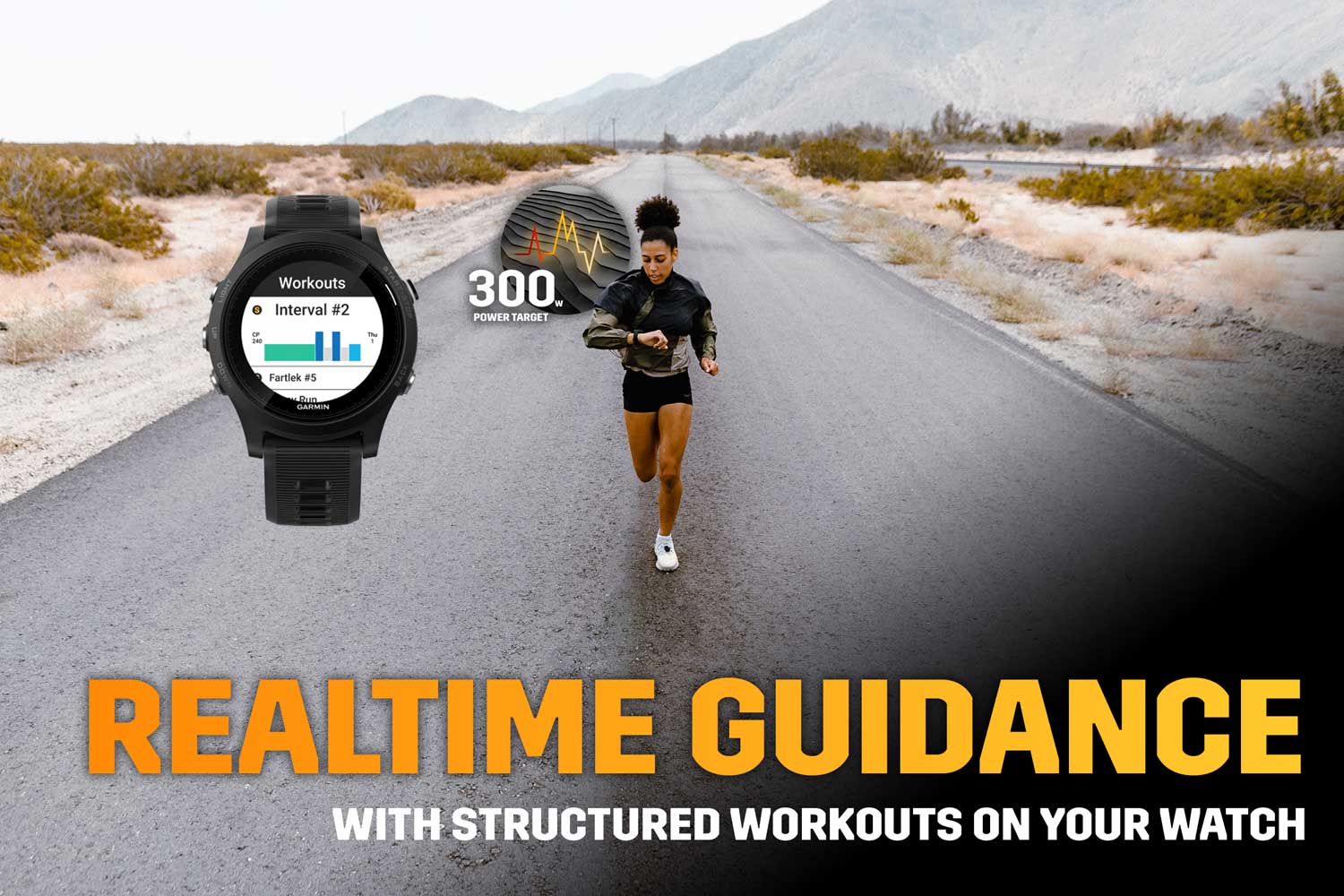 #2: Import and then execute structured power-based workouts on your Connect IQ 3.0+ Garmin watch & Apple Watch

For the first time, you can import a power-based workout into your Connect IQ 3.0+ Garmin and Apple Watch and then execute this workout on your watch.

This feature makes training with power easy because your daily plan is automatically served to you on your watch.

Training is precise because you receive real time guidance to stay in the right training zone during your training session.

Training is more comfortable because you never overrun your power target or work your way into an overtraining zone.
Please see this article for the complete list of compatible Connect IQ 3.0+ Garmin watches and Apple Watches >>
---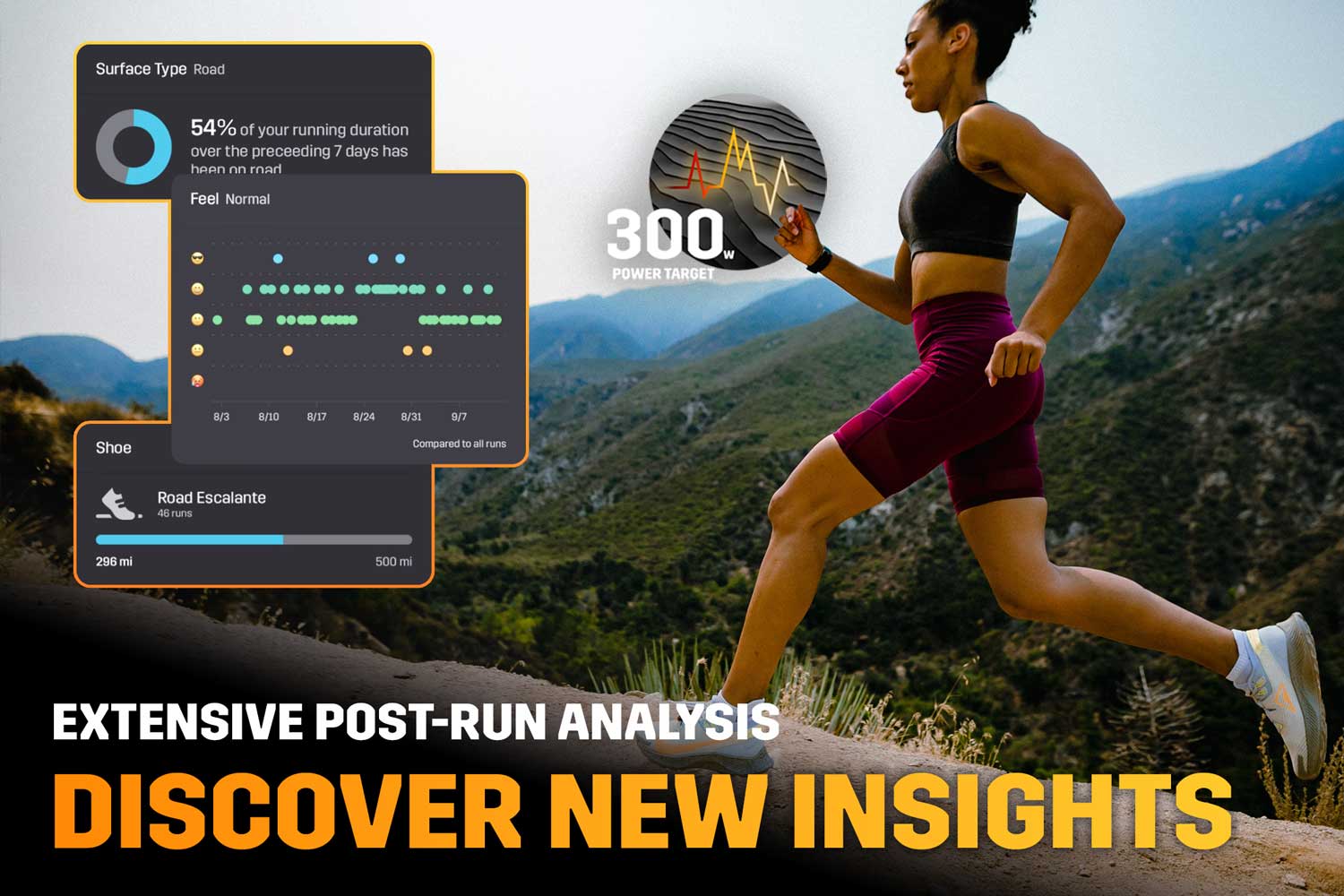 #3: Extensive post-run analysis & insights on the Stryd mobile app

You will be eager to analyze your data after every run with our new tools on the Stryd mobile app that enable you to go in-depth with your data.

There are three main components of the new post-run insights:
#1 Compare your planned workout vs your completed workout on mobile app & PowerCenter
You can compare your training plan with post-workout breakdowns of how well you completed your planned training. This enables you to see if you accomplished what you set out to do every run!
#2 In-depth post-run insights
We are rolling out an entirely new insight engine that is delivered for each of your runs! You can enable these new insights by tagging your activities. You will discover the key patterns that are boosting your fitness — and correct the ones that are holding you back
#3 Advanced lap-breakdowns and customizable post-run views on your mobile app
You now have total control over your data in the Stryd mobile app. You can view advanced lap breakdowns and select the metrics that you want to analyze.
---
Live Q&A
Live Stream #1:
When: Tuesday, October 6 @ 11AM MT (GMT-6)
Where: Youtube: https://www.youtube.com/watch?v=HrRZO9ksYdc
Why: Evan Schwartz from the Stryd Team will talk about the new features and answer your questions
Live Stream #2:
When: Tuesday, October 6 @ 5PM MT (GMT-6)
Where: Youtube: https://www.youtube.com/watch?v=dcTjIP-BUcs
Why: Evan Schwartz from the Stryd Team will walk through how all the features fit together and answer your questions
---
Getting Started & FAQ

Getting started with the new features >>
Are you ready to get started? We have put together a quick guide to help you get up and running with training plans on your Stryd mobile app & PowerCenter and workouts on your watch!

Learn more about the upcoming Stryd membership & the free preview period >>
---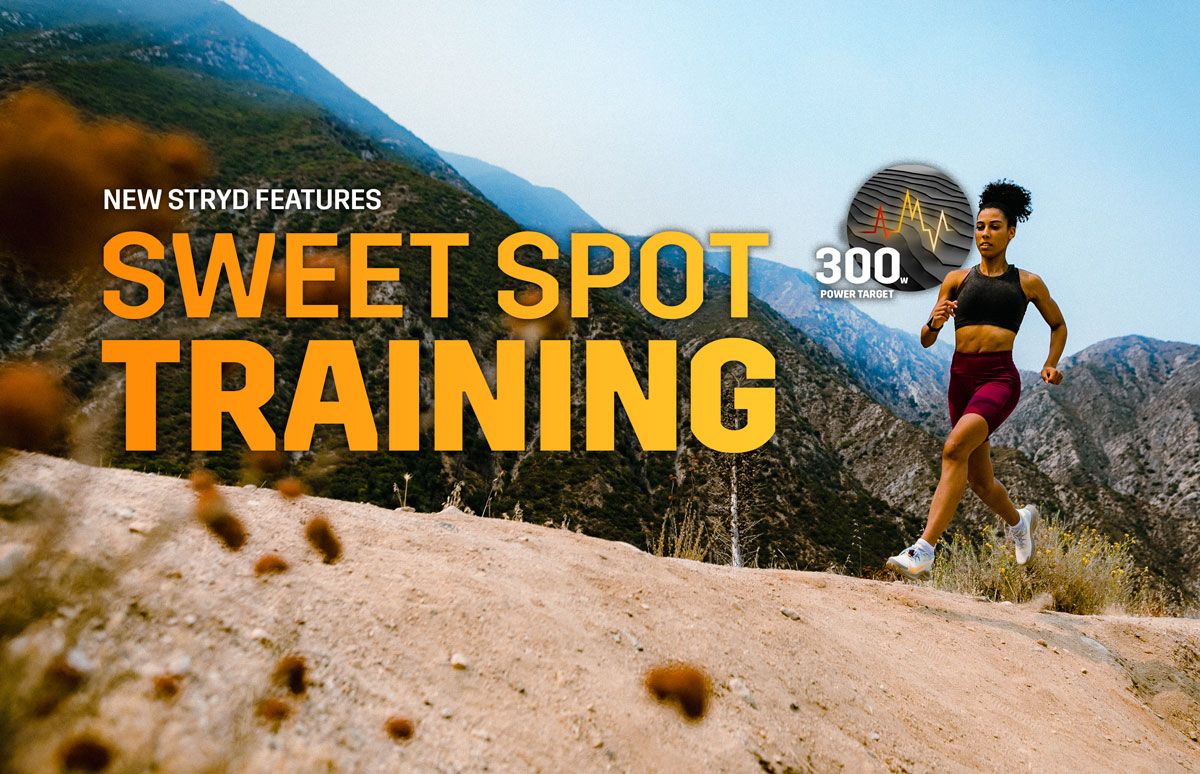 Final Word

If you are going to dedicate time to training, you should train in your "sweet spot."

Stryd now puts you in that sweet spot with structured training based on power. You stay in the right zone every stride of your run with guidance from your watch and every day with our post-run insights. If you stick to the plan, you can stay in this sweet spot training zone for months and years at a time to build training momentum and continually drop minutes off of your times at every race.

If you already own Stryd, enjoy the free preview of the new Stryd membership from today until the first half of 2021.

Join the discussion on the Stryd Community >>

If you don't yet own Stryd, you can purchase Stryd here and enjoy free membership benefits until the first half of 2021.

Order Stryd here >>

Best,
Stryd Team