Closer Look: New training plans & import from Final Surge, TrainingPeaks, and 2PEAK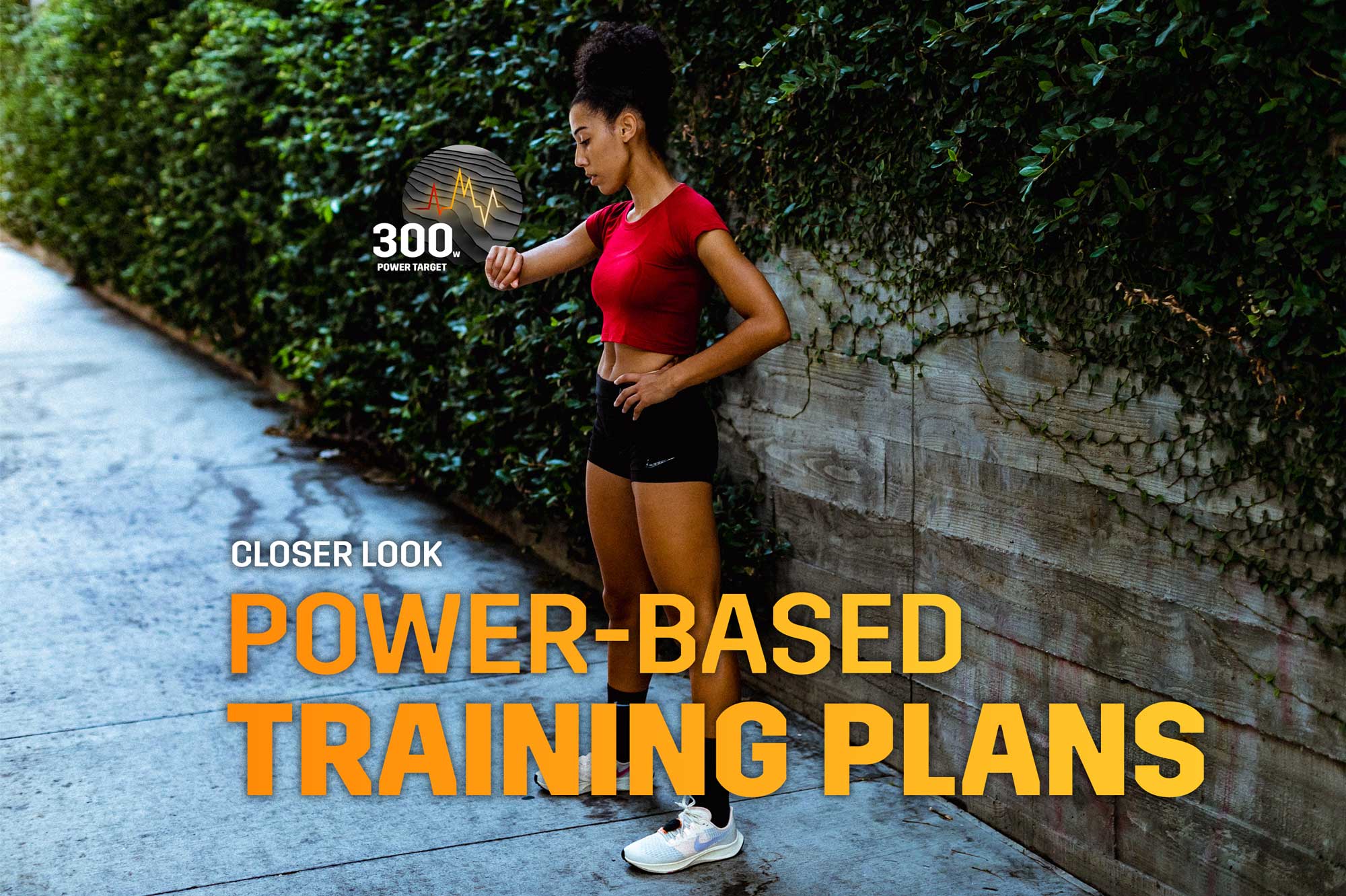 Are you looking to make run training more effective and time efficient?

Stryd's power-based plans have finally arrived to deliver optimal training guidance.

We have a full suite of plans to get you started with Stryd, prepare you for any race from 5K to Marathon, build your base fitness, and more!

These new offerings are not just any normal training plan. They are power-based. Structured training with Stryd's running power is the perfect combination. With power, you can ensure that you are running in the zone that the plan wants you to run in so you extract the maximal benefits from every training session.

Let's take a look at what is new!
---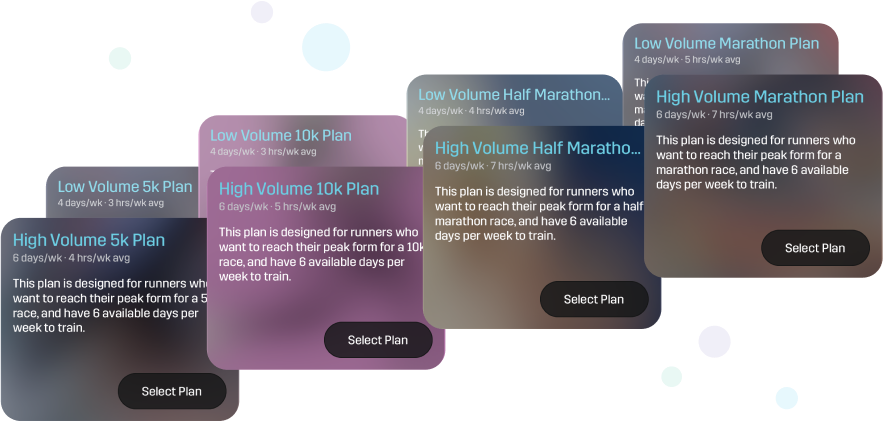 Stryd's 5k, 10k, Half Marathon, and Marathon Plans

When you are selecting one of Stryd's plans, there are the first two questions we ask you:

1. What race distance are you training for?
2. When is your race?

This info drives our system to plan the perfect training season to lead up to your race.

The plan will evolve with you. Your power targets will increase as your fitness (Critical Power) increases so that the training is tailored to your fitness.

By the end of the plan, you will have the skills, the fitness, and be optimally tapered to have your best race performance.

Available Plan Options:

Marathon: high volume (6 days/week, 7 hrs/week on average) & low volume (4 days/week, 4 hrs/week on average)

Half Marathon: high volume (6 days/week, 6 hrs/week on average) & low volume (4 days/week, 3 hrs/week on average)

10k: high volume (6 days/week, 4 hrs/week on average) & low volume (4 days/week, 3 hrs/week on average)

5k: high volume (6 days/week, 4 hrs/week on average) & low volume (4 days/week, 2 hrs/week on average)
---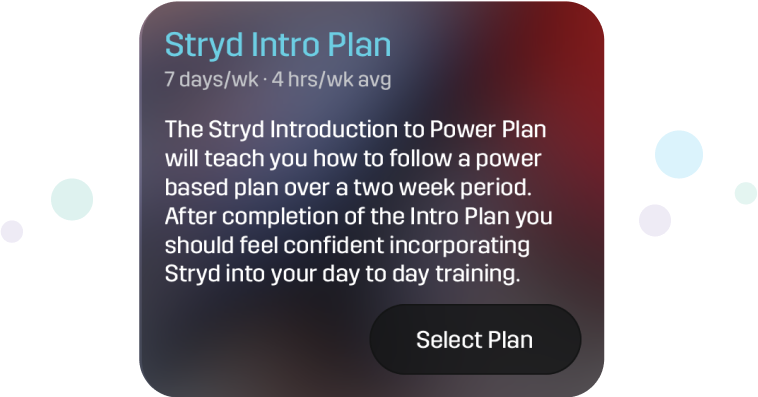 Stryd's 'Introduction to Power' Plan

The 'Intro' plan is the perfect way to get started with Stryd. We learn about your capabilities in under two weeks of training by instructing you to do special types of runs. This data establishes your Stryd profile for personalized training guidance.

At the end of this two week plan, Stryd will have the necessary data to help you quickly ramp up your training volume and intensity to the optimal levels.

Available Options:

'Introduction to Power' Plan: a two week plan with a variety of runs that will let you showcase your skill set
---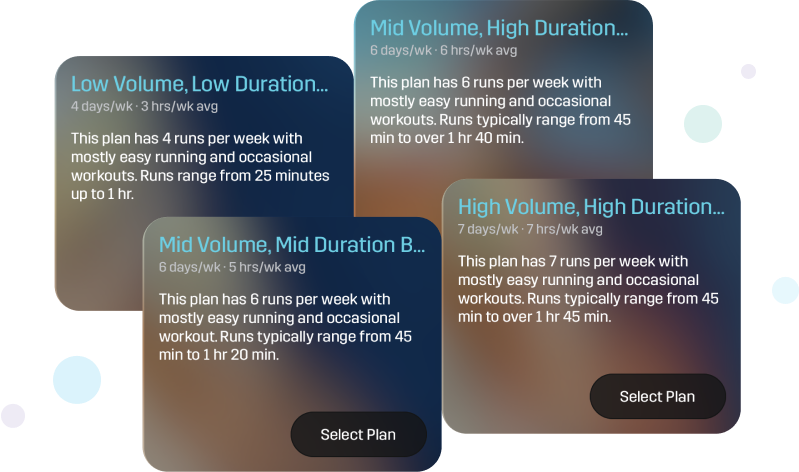 Base Building Plan

With Stryd's base training plans, you can methodically build your general running fitness before you pick your next race goal.

Base building is a great way to keep your training momentum from one race season to the next so that you can continually beat your best race times when the next race opportunity comes.

Options:

There are four base building options that can satisfy any runner's needs:

high volume, high duration (7 days/week, 6 hrs/week on average)
mid-volume, high duration (6 days/week, 5 hrs/week on average)
mid-volume, mid duration (6 days/week, 4 hrs/week on average)
low volume, low duration (4 days/week, 3 hrs/week on average)
---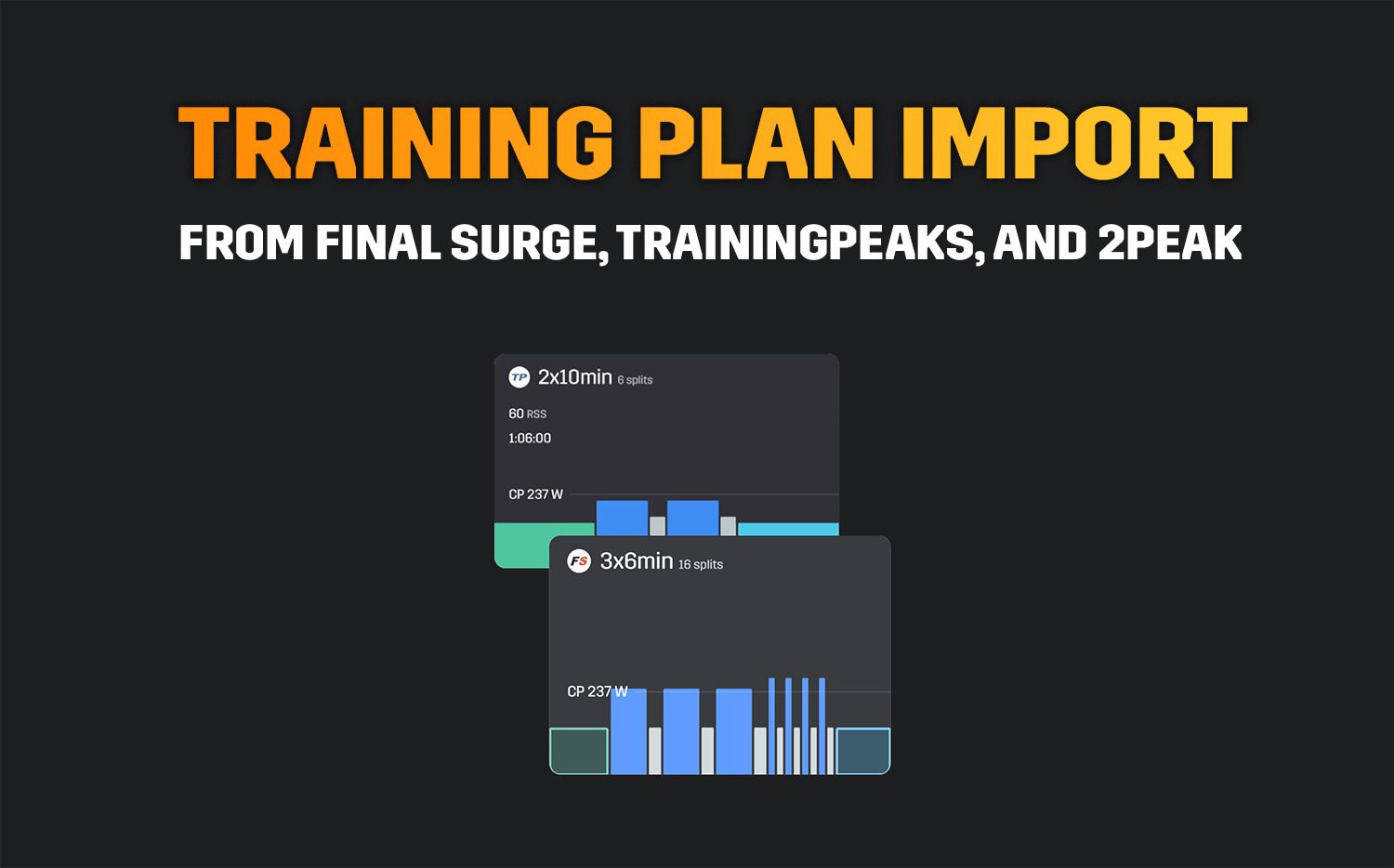 Import Plans from Final Surge, TrainingPeaks, 2PEAK

If you have a coach or have purchased a plan from a third party platform, we have gone to extra lengths to ensure that you can execute your power plan in the Stryd ecosystem.

You can connect with Final Surge, TrainingPeaks, and 2PEAK to import the training plan you already have into the Stryd platform.

This is advantageous for you because you can now view your training plan and analyze your power data on a single platform!

Instructions: How to create and sync training plans from third party platforms >>
---
Getting Started

Getting started with Stryd's training plans is an easy three step process:

1. Download the updated Stryd mobile app (Apple App Store, Google Play Store)

2. Go to the Settings tab in the Stryd app and tap 'Training Plans'

3. Add a training plan. You will be presented with our guided training plan selector to find the optimal plan for you!

If you have questions, find more detailed instructions here: Use the training plan selector from Stryd's app to find a plan >>
---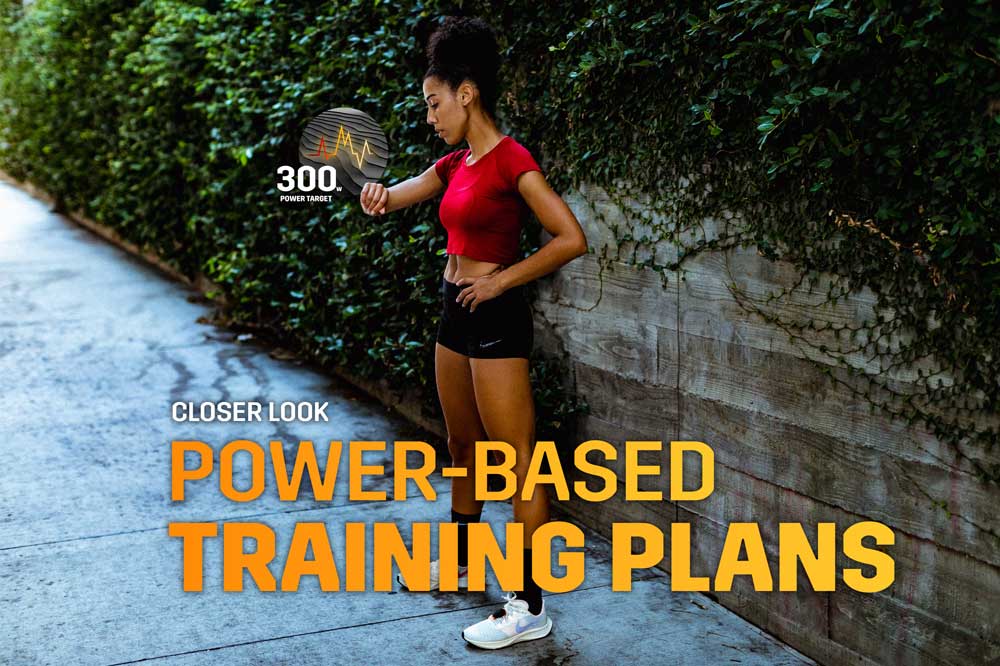 Final Word

Whether you are getting started with Stryd, training for a race, or building up for your next racing opportunity, we have a plan for you. You can start to build your training momentum wherever you are in your running journey with Stryd's plans.

If you already own Stryd, enjoy the free preview of the new Stryd membership from today until the first half of 2021.

Join the discussion on the Stryd Community >>

If you don't yet own Stryd, you can purchase Stryd here and enjoy free membership benefits until the first half of 2021.

Order Stryd here >>

Best,
Stryd Team