It is time to brush up on your running history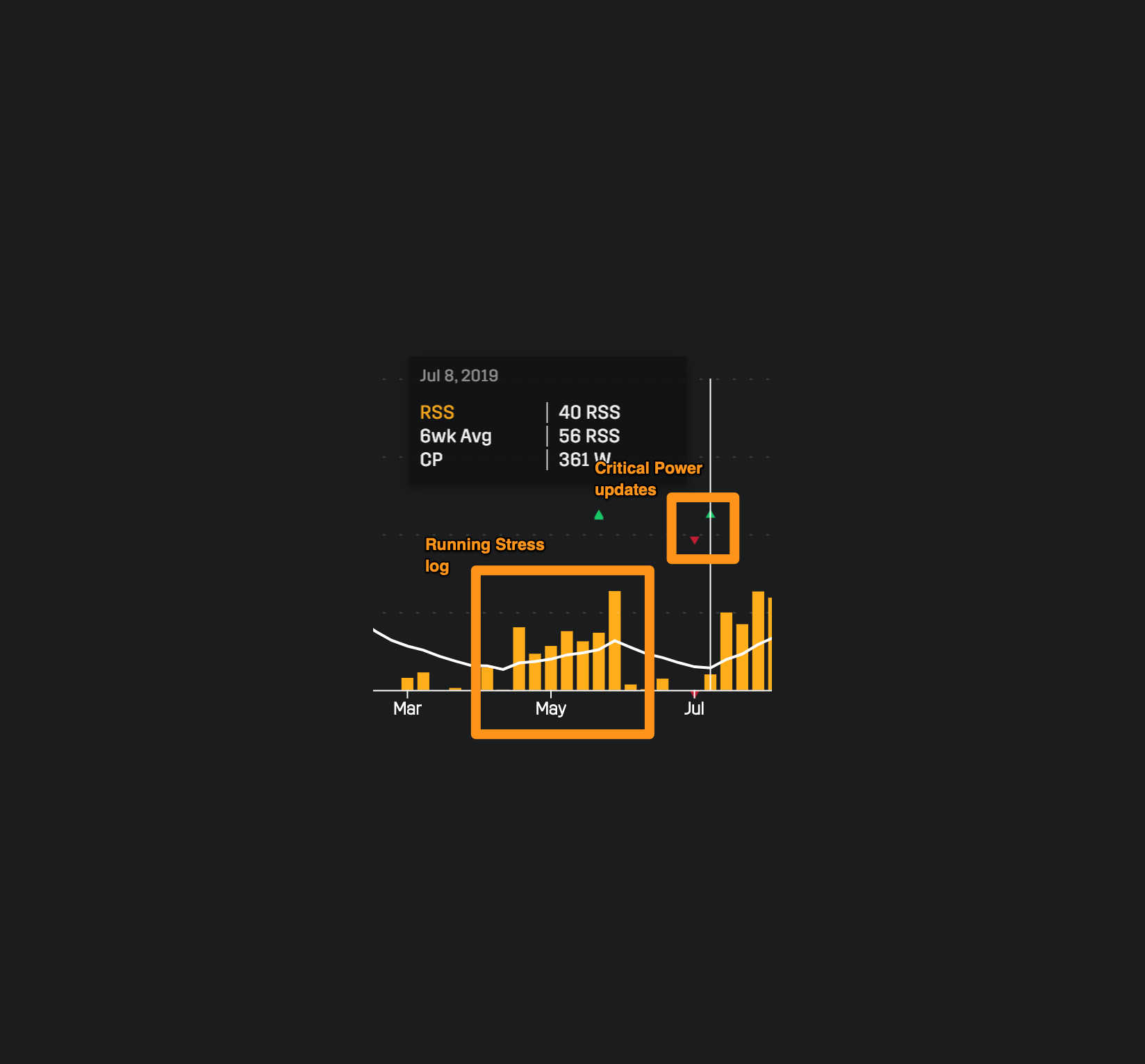 The next time you are perplexed by how you possibly achieved an unexpectedly great race result or suffered from an unanticipated setback, you will immediately be able think through your training history to jump to the right answer to your question.

The new PowerCenter provides you with the tools to become a detailed and enthusiastic historian of your running journey.

Specifically, the new My Training chart lets you reflect on your past training loads and if those past activities bumped up (or dropped down) your Critical Power.

You will understand how much all of your past activities contributed to your fitness and transformed you into the runner you are today.

You will never be stunned by surprising or unforeseen results again as you will become excellent at recognizing patterns from knowledge of your past training.

The answers to all of the odd puzzles in your run training will be possible to answer:

- "That is my third great race in a row! What is creating a breakthrough in my training now?"

- "Wow! I am experiencing sudden fatigue again in my training. What is causing this to happen?"

- "Why is today's workout so much easier than last month's session?"

The key to finding the answers is to leverage the date selection tool in the new My Training chart:
With the help of fine-grained date selection, analysis of past stress load and historical Critical Power values becomes easy.

You can view all of your training at once with the 2, 3, 4, 5, and even 6 year view options. This gives you a complete chronological timeline of your training which gives you the opportunity to identify meaningful trends in your data.
You can view two things in the My Training chat.

- Critical Power
- Training Load (via Running Stress Scores)

The combination of you past training load and changing Critical Power is potent to solving training mysteries.

In the image above, you can see that Critical Power increased after a period of consistent training in May. Then, it dropped down after a break in June but immediately increased again after resuming training in July. This indicates that a short period of lower training load may lead to the opportunity to improve Critical Power.

The mystery as to what is causing your new found results (or struggles) can be vanquished with the help of your past training data.

Enjoy the new My Training chart in the new PowerCenter!

Reply to this email if you discover any new and interesting insight in the historical view of your training.

Best,
The Stryd Team
---
Instructions on how to access the new PowerCenter

- If you would like to access the new PowerCenter, please visit https://www.stryd.com/powercenter/ in your web browser. (The new PowerCenter even works on your mobile phone as compliment to the Stryd mobile app!)

- If you have a question about how to use the data, please access our knowledge base here: https://help.stryd.com/en/articles/6879350-my-training-bar-chart

- If your data looks wrong or if you cannot access the new PowerCenter, please email us at support@stryd.com and we will help!