Using POWER to Personalize Training with Coach Steve Palladino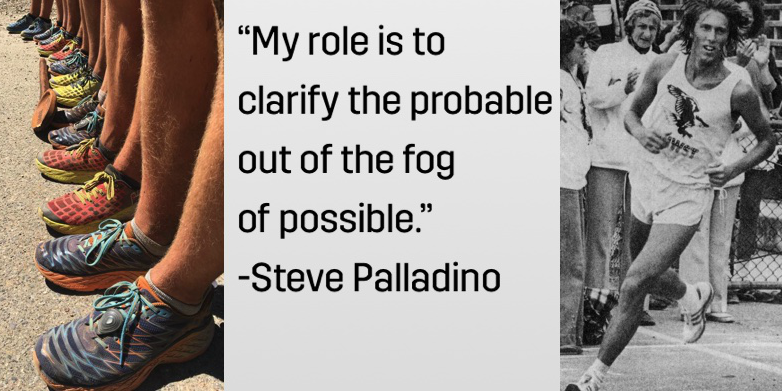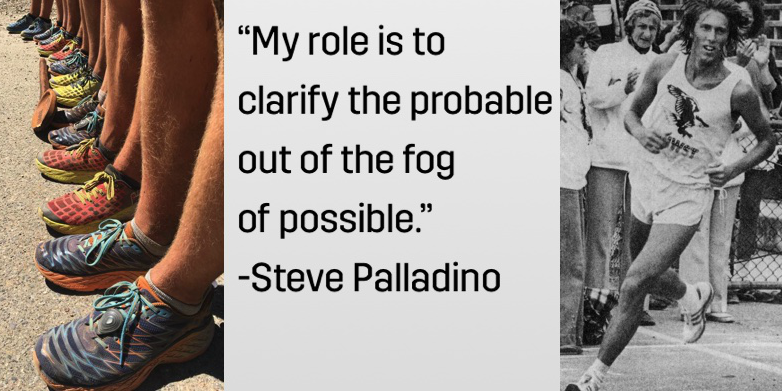 S: How did using power as a metric first appeal to you? What do you consider to be the benefits and drawbacks to power as a metric?
SP: When I first learned about Stryd, I thought of it as an incredible opportunity to take running a major step forward, just as power meters did for cycling over the past 15-20 years. In fact, running and racing with power has already begun shifting paradigms for run training and racing.
Running with power can create and track an individual's power-duration curve, enabling customizable training. It then allows runners to execute workout prescriptions precisely regardless of terrain conditions.
Power allows for tracking and manipulation of training load using both volume and intensity inputs and the enables the prescription of individualized race targets. With Stryd, I can track efficiency measures such as running effectiveness as well as the metrics that contribute to running efficiency.
The major drawback to running and racing with power is the learning curve. I've been fortunate to have 13 years of experience with training and racing with power on a bicycle prior to taking on using power as a running coach. Others may take some time to learn all of the intricacies of Stryd's optimal application. Using a coach or consultant may be helpful for those that want to shorten the learning curve.
S: What is your general approach to coaching? What methods of motivation do you use?
SP: My coaching philosophy is that the greatest improvement is gained through consistent training and gradual progression of training over weeks, months, and years, with prioritizing injury and illness prevention.
I coach exclusively by power, which allows me to optimize the principles of run training that I hold highest. One of these principles is progressive overload, or the gradual progression and careful monitoring of training load. Another principle is recovery, which turns training stress into adaptation. Individualization and specificity define every runner's personal power-duration curve and are two other principles on which I base my coaching.
I strongly believe that physical training is only part of a runner's complete development. Therefore, I incorporate running/racing skills, tactics, and mental preparation techniques into my coaching programs. As a retired medical professional with a foot and ankle specialty, I also prioritize early injury recognition and intervention. I believe that motivation must come intrinsically, and that as a coach, my role is to clarify the probable out of the fog of possible. The more concrete the vision, the greater the intrinsic motivation.
Interested in tailoring your training around Steve's principles? Check out this blog for more information!
S: How did your running career and your work as a medical professional develop over the years?
SP: I won the San Francisco Marathon in 1978, when I was 22 with a time of 2:21. After that, Adidas signed me as a sponsored athlete and my 10 mile PR was 49:15.  I ran my marathon PR of 2:16 in the 1979 Boston Marathon when I placed 23rd and qualified for the 1980 US Olympic Trials. Unfortunately, I was injured two weeks before the Trials Marathon. My injury and the United States' boycott of the Olympics prevented me from racing in 1980.
I entered medical school in the fall of 1979 following the Boston Marathon. The demands of my schedule as a medical student forced me to shift my focus away from my running career. Upon completion of school and my residency, I was able to resume running as a master's athlete. During this time, I ran 2:42:55 to win my age group (45) at the 2001 Chicago Marathon.
Due to recurring running injuries after I turned 45, I transitioned to cycling and eventually raced as a master's level cyclist. Thanks to cycling, I have been training and racing with power using WKO in TrainingPeaks since around 2003. My 40k individual time trial PR is 54:30 as a 55-year-old rider.
STRYD: When did you start running? What were some of your goals as a runner early on?
Steve Palladino: I ran a bit in middle school, but didn't start running regularly until my sophomore year of high school. I continued to run and race in college, and afterwards trained and competed in track, cross country and road racing.