Update: Stryd Duo + Stryd Footpath Features Available Now!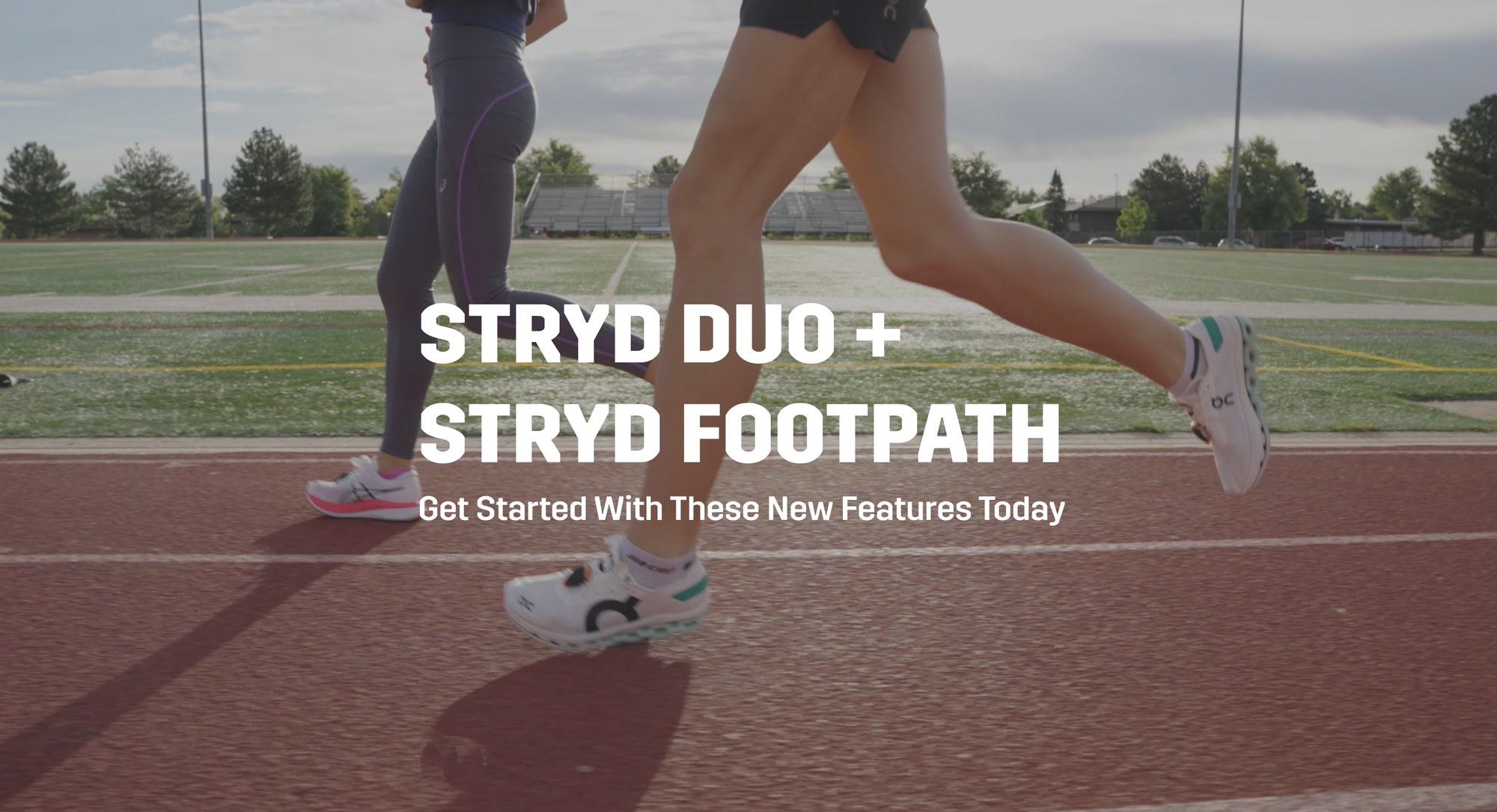 We are thrilled to announce that the Stryd Duo + Stryd Footpath features are available now, paving the way for a new era in running performance analysis.
These newly released updates are the key to unlocking the full potential of your Stryd Duo. You can now begin capturing your footpath data during every run to uncover invaluable insights into your left-right running balance and harness the revolutionary Stryd Footpath visualizer tool to monitor your footpath's dynamic evolution over time.
Let's take a closer look at Stryd Duo + Stryd Footpath and learn how you can get started today!
---

Capture your footpath data to uncover new running balance insights with Stryd Duo.
Stryd Duo is a dual-sided motion capture system and power meter, composed of two Next Gen Stryd power meters.
Since Stryd Duo delivers new biomechanical metrics that specifically monitor disparities between your body's left and right sides, you can start to track trends over time to learn more about your running progression and determine what will work best for you.
Here is an overview on the new second-by-second metrics Stryd Duo reports:
Ground Contact Time Balance
Vertical Ratio
Vertical Oscillation Balance
Leg Spring Stiffness Balance
Impact Loading Rate Balance
Note: Features Available to All Stryd Users
---

Monitor your footpath's dynamic evolution over time with the Stryd Footpath visualizer tool.
Stryd Footpath introduces a groundbreaking and innovative way to visualize your footpath throughout the entire run and compare it across multiple runs. This tool offers a comprehensive view from the side, back, and top profiles, equipping you with the tools you need to monitor your footpath's progression over time.
With high resolution footpath visualizations, the possibilities to learn more about your run are endless. Here is how you can leverage this data to enhance your run.
Injury: Track your recovery process through quantifying subtle changes in your footpath as you recover from an injury.
Fatigue: Monitor how and when you fatigue in and across your runs so you can tailor your training to combat fatigue.
Drills: Quantify and visualize the impact of your drills on your footpath to determine they are providing the intended benefits.
Footwear: Observe how different shoe choices reshape your footpath and contribute towards and impact your running.
Performance: Visualize your footpath to determine personalized indicators of how your footpath changes as your performance transforms.
Note: Stryd Membership is required for viewing and analyzing Stryd Footpaths. However, it's not needed for storing Stryd Footpaths or new Stryd Duo balance metrics. You can subscribe at any time to access your stored Stryd Footpaths.
Even without a Stryd Membership, collect and sync your Stryd Footpaths on every run, both outdoors and indoors. Your Stryd Footpath repository will be available for viewing when you subscribe and remains compatible with future Stryd updates and releases.
---
Getting Started With Stryd Duo
The new Stryd Duo + Stryd Footpath features are available today. You will need two Next Gen Stryd pods (hardware model 26 or higher) to get started.
Please follow these steps:
Update to the latest version of the Stryd iOS app (> 8.1.9) or Android app (> 8.13.47)
Go for Your Run with Stryd Duo.
Have more questions on Stryd Duo + Stryd Footpath? Tap the button below to access our help center.
---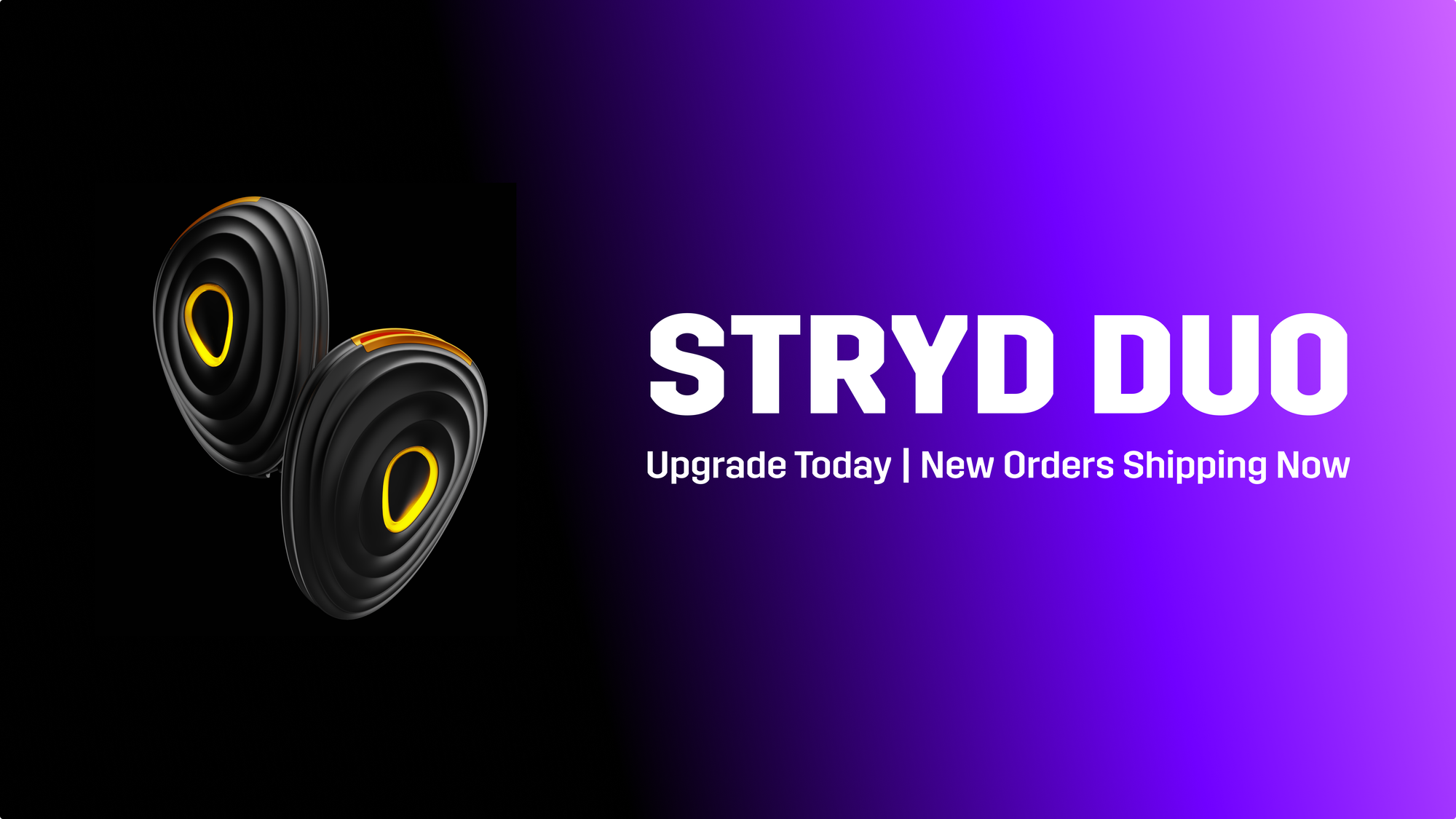 Get Your Stryd Duo Today!
Ready to get started with Stryd Duo and Stryd Footpath?
Check out the Stryd Duo + Membership bundle at the Stryd store to place your order today.
New Orders Shipping Now!
---
Wrap Up: A New Paradigm in Running
Stryd Duo and Stryd Footpath empower you to gain fresh perspectives on your progress, allowing you to visualize the transformation of your performance. These tools enable you to observe the effects of shoe choices, understand how fatigue influences your footpath, assess the impact of drills on your form, and recover from injuries.
The Stryd Team will be going live regularly on Youtube to demonstrate these new features. Be sure to subscribe to the Stryd Youtube channel for the latest updates!