Webinar Recap: How to Race Your Best in Heat & Humidity With Stryd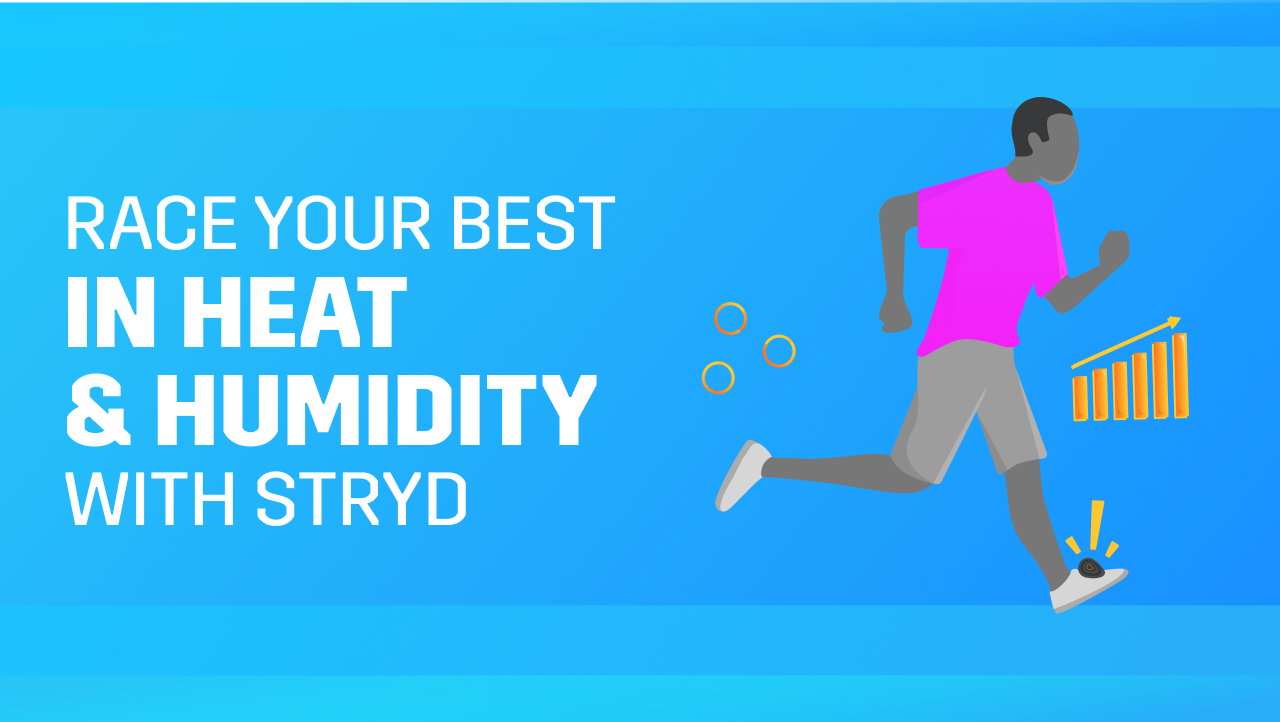 The summer racing season is underway and the Stryd ecosystem offers a variety of methods to help you adapt your pacing strategy for the sizzling heat and humidity.
In our recent webinar, we explored Stryd's most convenient and accurate methods that allow you to easily modify your pacing plans in hot, humid, or high elevation conditions to ensure you race at your best.
These methods include:
How to make a one-off adjustment for a run using the Super Power Calculator
How to make a one-off adjustment for a run using the Race Power Calculator
How to make Automatic Environmental Adjustments for every run on the Apple Watch
In case you missed the webinar or would like to revisit any of the topics discussed, we put together a quick outline below.
---
Adjusting For Heat & Humidity Webinar Breakdown

Topic Overview:
00:00 Intro: Overview of Webinar Topics

01:16 Impact of Running in Heat and Humidity: Understand the Role Heat & Humidity Play in Your Training & Racing

05:54 How to Adjust to Environmental Challenges: Overview of Methods Stryd Offers to Allow Runners to Adjust their Race & Training Plan

06:25 Demo of Super Power Calculator + Examples: Overview on How to Use the Super Power Calculator That is Free to All Users

14:16 Demo of Race Power Calculator + Examples: An Overview on How to Utilize the Race Power Calculator

19:35 Environmentally Adjusted Power on Apple Watch: Explore How to Use the Race Power Calculator in Conjunction with the New Real-Time Environmentally Adjusted Power Feature

25:42 Q & A Session: Answering Questions from the Community
Be sure to subscribe to our Stryd Youtube channel & Facebook group for updates on when we will go live next. You won't want to miss it!
---
It's Time to Ace Your Next Race with Stryd!
Stryd offers performance-enhancing tools that take into account the environmental conditions you train at and adjust them based on the conditions you will be racing at.
This allows you to turn hot and humid conditions into an opportunity to defy your expectations and race to your capabilities.
Learn more about the Stryd's top racing tools and features below.