Closer Look: New Testing Plans to Start Your Next Training Cycle with Precision & Purpose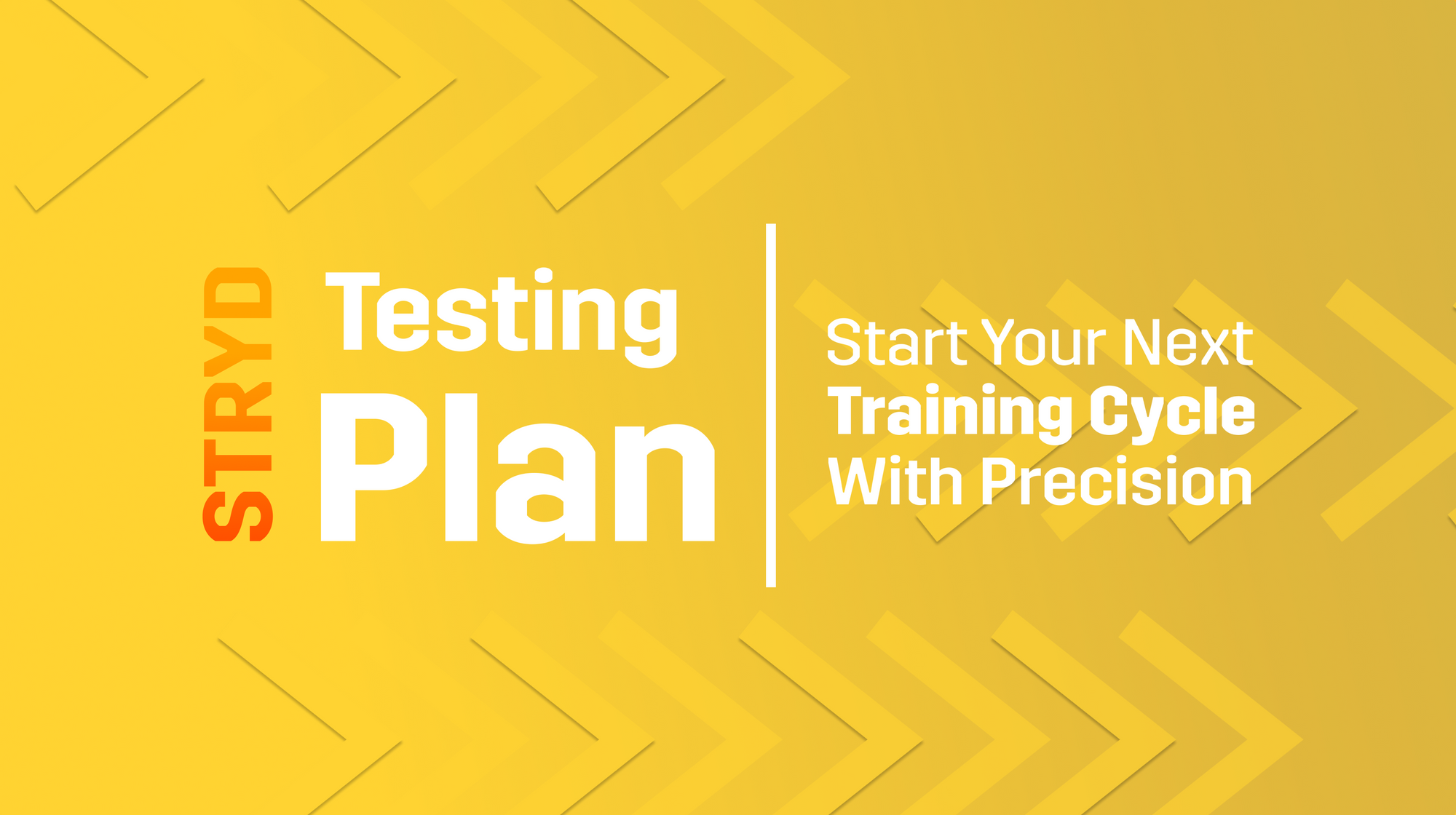 The new highly anticipated Stryd Training Plans are here!
And while you may be eager to start training for your next 5k to marathon, you must keep in mind that before embarking on these plans:
You need a valid Critical Power!
If you have run a maximal effort from 2 to 3 minutes, 9 to 12 minutes, and 20 to 40 minutes in the past 6 weeks, then it is likely that your Critical Power is up to date and it is safe to start a 5k to marathon plan.
If you have not run any of these max efforts in the past 6 weeks, but do have a reasonable level of running fitness, then we suggest that you follow the two week testing plan available in the Stryd mobile app.
Let's take a closer look at these plans.
---

Plans Designed to Optimize Your Power Duration Curve

The new Testing Plans are designed to optimize your Power Duration Curve and ensure your Critical Power remains accurate before starting a new training plan.
Each testing plan includes maximal efforts at various durations to provide the auto-calculated CP with the necessary data needed to accurately calculate your baseline fitness and provide you with your unique power training zones.

As you follow the two week plan, please keep the following in mind:
Rest & fuel well going into a testing week.
Do not add weight training or other activities that may be fatiguing during this week.
Refer to each test session prescription for advice on your initial power targets for each test.
You will have to enter the power targets into your structured workout for these sessions only.
Expect that your auto-CP value may go up or down after each test session.
This phenomenon is called the teeter-totter effect, describing how the model reacts to new maximal effort data. Regardless, at the end of this testing week, your auto-CP will be more current / more valid.
Once you complete the two week testing plan, your Critical Power will be refined and you will be primed to start your next training cycle with confidence, precision, and purpose.
---
Testing Plan FAQ:
Q: I am coming back from a running break where I did minimal running, should I start a testing plan?

A: The answer is no. If you are coming back from a long running break, have done minimal running, and are looking to rebuild your fitness before jumping into another training plan, then it is recommended to follow our Build Plan.

Q: I am currently following a training plan. Do I need to add the two week testing plan into my schedule?
A: The answer is no. Testing is periodically prescribed into each of the new Stryd training plans to optimize the Power Duration Curve, ensure your Auto-CP is up to date, and optimize the Race Power Calculator and Race Prediction Table.
Q: Can I substitute a race into my training plan in place of testing?
A: In place of 20 minute tests, it is ok to race 5K. If you substitute a 10K in you must consider that you will have some level of post-race fatigue that lingers, which could impair your A race training. As far as substituting in a half marathon, Coach Steve Palladino strongly advises against this as it will increase your fatigue meaning your training is impaired and/ or you will face an increase in risk of injury.
Q: I just raced a 10K, Half Marathon, or Marathon, should I start a testing plan?
A: The answer is no. You should delay starting the testing plan until your fatigue is managed and you have recovered from your race.
---

Get started training today!
The new training plans are available now for all Stryd users.  Be sure to start with a testing plan to establish an accurate Critical Power so that your 5k to Marathon training can be precise & purposeful.