First Preview: New Run Profiles Tailor Power Pacing to Your Workout Conditions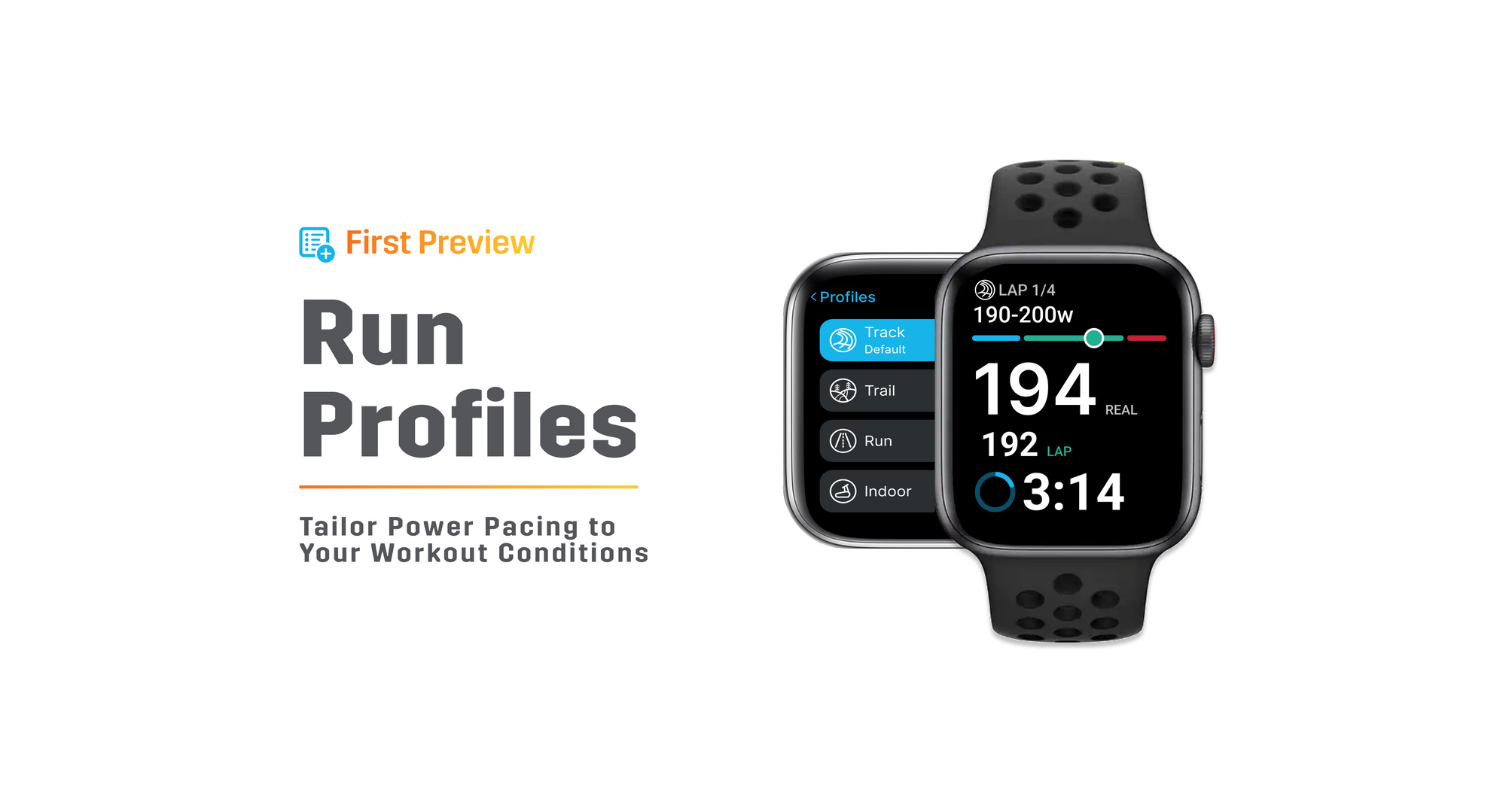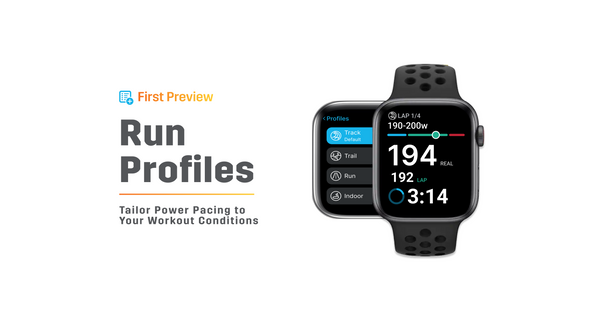 The next gen Stryd makes power pacing easier and more precise.
The new pod enables three new run profiles on the Stryd Workout App available on Garmin and Apple Watch to evenly pace you under any workout condition.
Plus, runners can edit each run profile to better fit their unique training needs. The upper and lower power targets have individual 'haptic and sound' alerts that can be disabled, improving the experience for trail runners who may face steep hiking sections or run/walkers who are looking for precise pacing with less alerts.
Let's take a look at the new run profiles!
---

A Noticeable Impact on Your Run
The "Run Profile" leverages Stryd's improved responsiveness to get you to your power target in an instant. You will notice how responsive the next gen Stryd is on your very first run.
---

Bring Wattage-Precision to Your Training
The "Track Profile" makes interval training more precise than ever before by bringing Stryd's most responsive power number so you can hit every split with wattage-precision.
---

Instant Stability Over Rolling Terrain
The "Trail Profile" gives you Stryd's most stable power number ever so you can stick to your power target even over conditions that change on a step-by-step basis.
---
Ready to upgrade to the next gen Stryd?
The next gen Stryd is available for preorder.
Please visit our Frequently Asked Questions document for your questions on the next gen Stryd >
---
Final Word
Pacing is the most critical skill of any runner. The next gen Stryd makes pacing easier than ever. Our goal when designing the next gen Stryd was to deliver features that would lead to the fastest and most immediate impact to your running. The new run profiles offer more precision to your run training so you can gain more out of every run.
Please click here to preorder the next gen Stryd today!
Best,
The Stryd Team