Stryd Launches NIL Program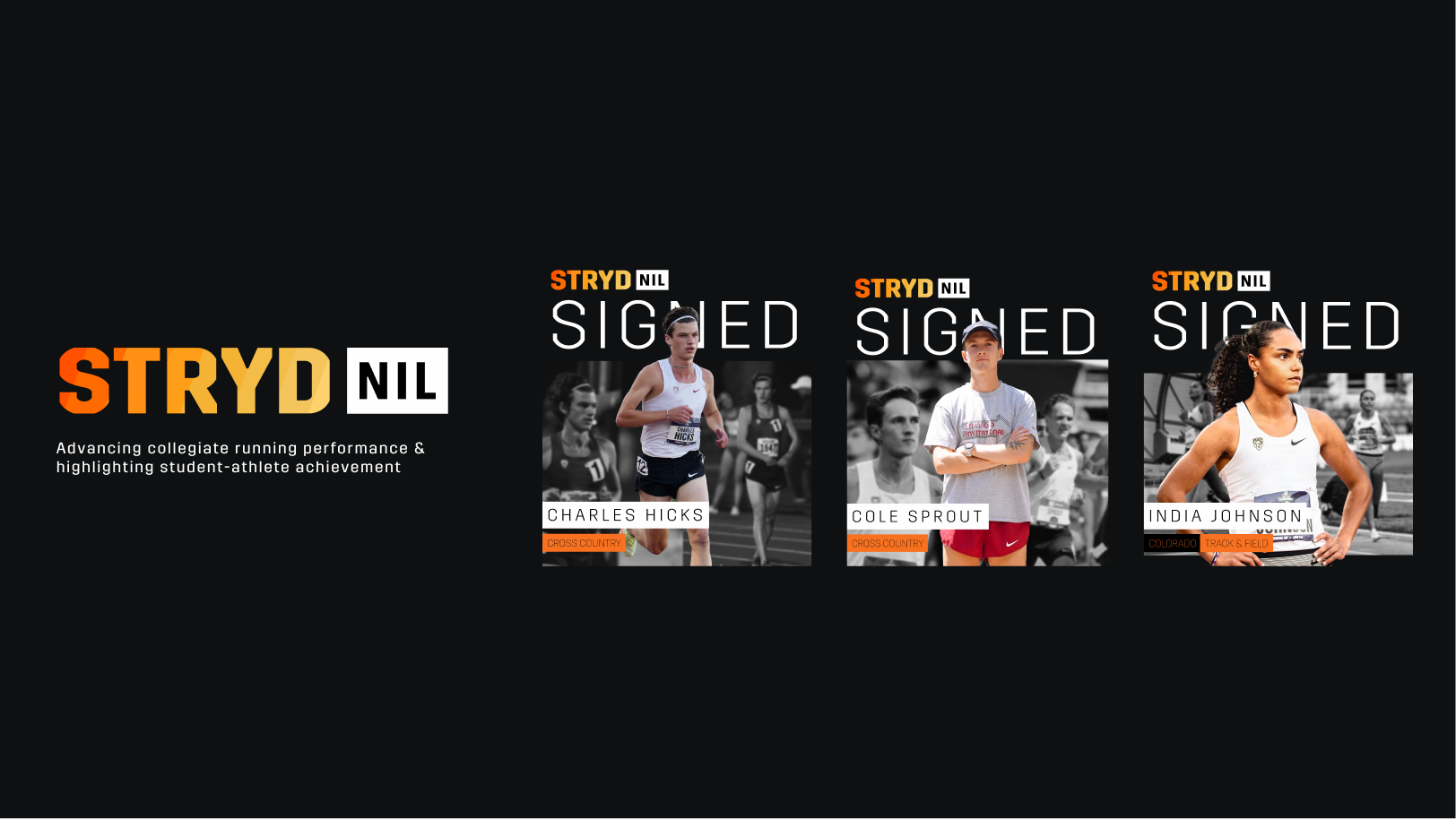 Today, Stryd announces the launch of a groundbreaking NIL (Name, Image & Likeness) program to advance collegiate running performance & highlighting student-athlete achievement — with Stryd's breakthrough running power metric and wearable foot pod.

This program will show that Stryd can help up and coming, high performance runners excel with the help of sports technology.
A Unique Blend of Performance & Storytelling
All athlete partnerships will receive a Stryd power meter to track and empower their training. Each athlete will receive the resources they need to utilize the data in order to optimize their training and maximize their performance. They will learn how their performance evolves and share their journey throughout their season using Stryd data.
Learn about the runners

Today, Stryd is announcing its first set of NIL partnerships with collegiate runners Charles Hicks (https://www.instagram.com/_charleshicks/), Cole Sprout (https://www.instagram.com/colecsprout/), and India Johnson (https://www.instagram.com/india_johnson72/).

These runners will be using the Stryd power meter throughout the Fall and will be sharing their story with Stryd data on their personal social media channels. You can follow along with their journey by following their respective Instagram pages or at stryd.com/pages/nil.
Calling for applicants

These initial NIL partnerships are just the beginning. Stryd has slots available for additional NIL applicants. If you or a collegiate runner you know is interested, please visit stryd.com/pages/nil to submit your application for the Fall season.