Add More Physiological Meaning to Running Power with INSCYD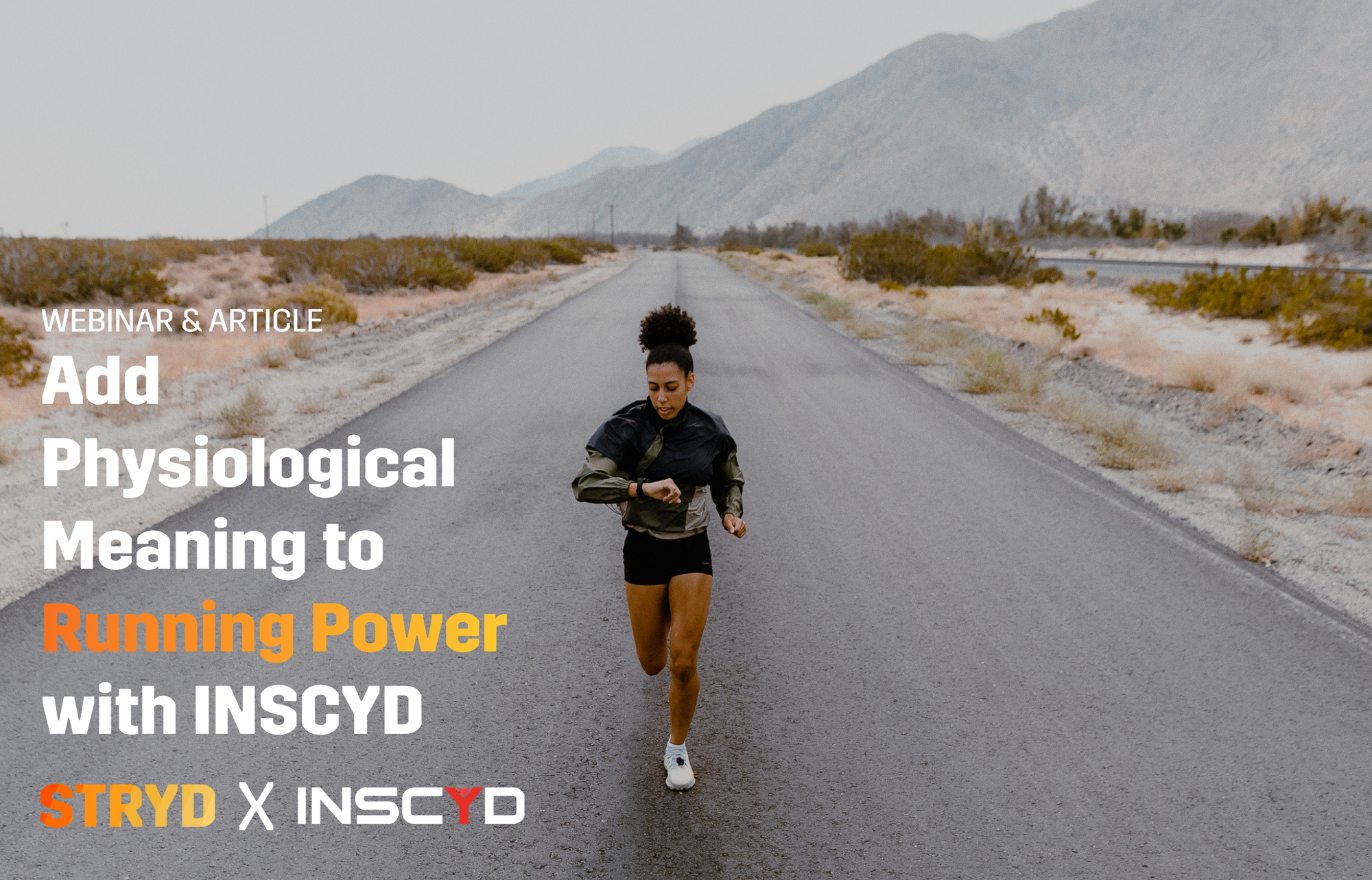 Are you a coach or a Stryder looking to get more out of your running power data?

INSCYD has recently released an update that adds more physiological meaning to running power data.

With INSCYD, you can analyze your aerobic and anaerobic energy contribution (VO2max and VLamax), determine fat and carb combustion (in order to optimize fueling for training and racing), calculate lactate production and recovery rate and many more insightful metrics. All of this information is driven by only your running power data!

Read the article to learn more about the features and watch the INSCYD x STRYD webinar below!
Read the article from INSCYD >