New Feature Release: Structured Treadmill Workout Mode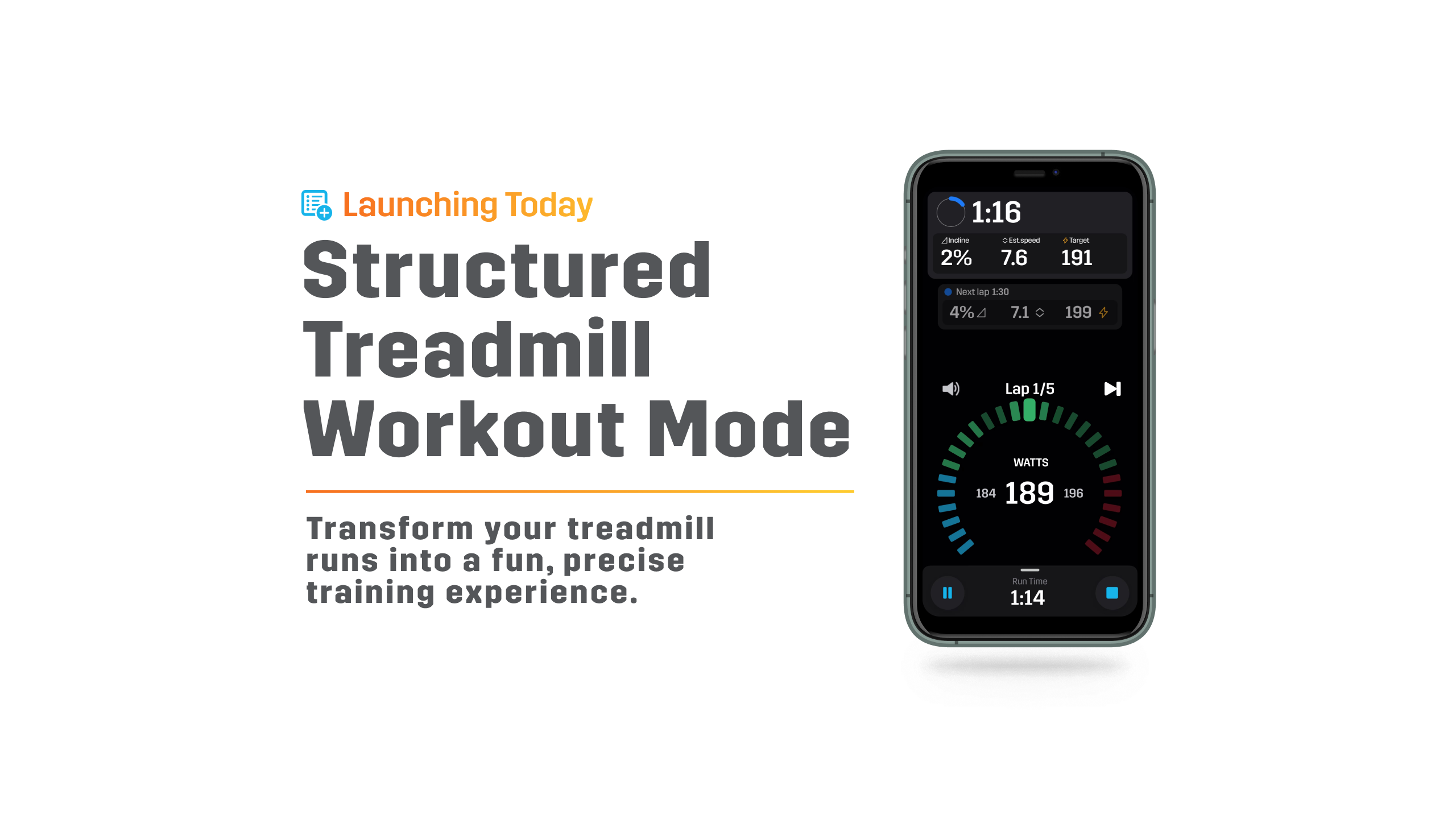 Does the monotony of treadmill running make workouts feel endless?

It is a problem that has always steered runners away from the treadmill.

We set out to solve this problem with our latest feature release.

Today's update to the Stryd mobile app transforms your stale treadmill run into a fun, precise training experience with structured treadmill workouts.

With our new structured & guided treadmill training experience, you can take full advantage of your treadmill's capabilities to train with precision. Plus, it is fun. Our new workout system is engaging because you will be changing inclines and speeds to hit your power targets.

Let's take a look at how this new feature works!
---
When you start a treadmill workout, you are presented with a colorful display that tells you what incline and speed you need to be running at to reach your power target.

You are guided by a gauge that tells you how well you are sticking to the target.

When the next workout segment is about to start, you are prompted to shift gears by changing either speed, incline, or both

Follow all the workout steps until you complete your workout.

When the workout is complete, you can analyze how you did!

You will automatically receive a post-workout breakdown — and Stryd even records the elevation you climbed.

When you are ready for your next workout, you can select a workout from Stryd's treadmill workout library that comes with twelve pre-built treadmill workouts, which is available to everyone, — or, if you have the Stryd Membership, you can even build your own workout using the Workout Builder.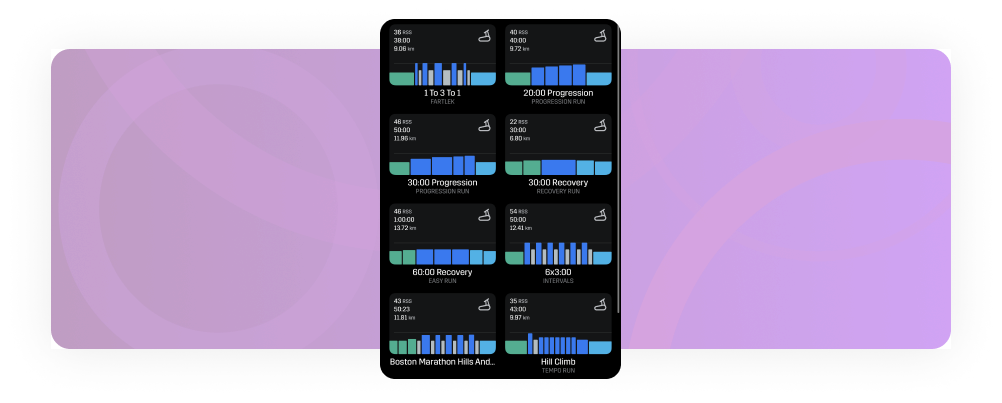 With this new feature, you can have the incredible precision of treadmill running and combine it with an engaging workout experience. Stryd can help you transform the treadmill into your most valuable training tool.
Keep reading to learn more about this new feature release!
---
What you need to know:
Dynamic workouts: Stryd's new structured treadmill workout mode guides you through dynamic workouts full of speed and incline changes.
Available on the Stryd mobile app: This latest update is only available on the iOS and Android versions of the Stryd mobile app.
All Stryders are getting access to new features today.
 All Stryd users are getting access to twelve pre-built treadmill workouts and the ability to execute them on the Stryd mobile app.
 Stryd Membership users can additionally create their own treadmill workouts with custom speed and incline changes.
---
Immersive Workout Experience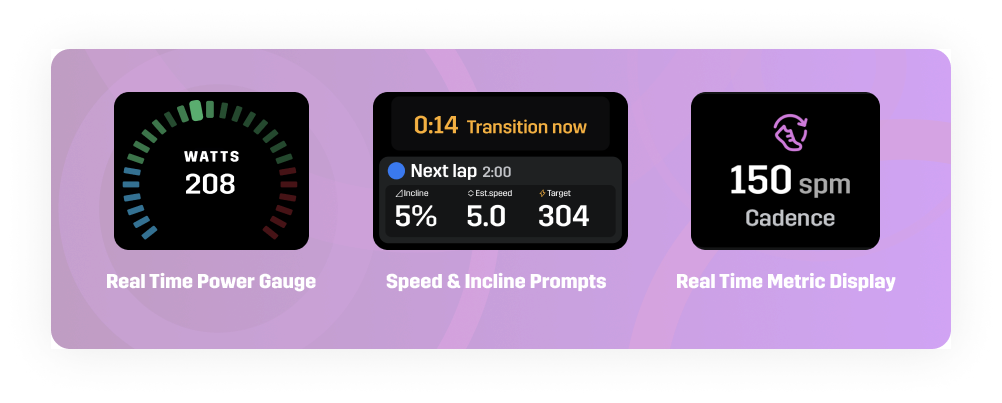 Completing workouts indoors is now easier than ever. The new treadmill experience allows you to lock in and stay laser-focused on the task at hand with an immersive display.

You will see the power targets you need to hit, what your next workout step is, and see additional run data in real time.
---
Acquire New Skills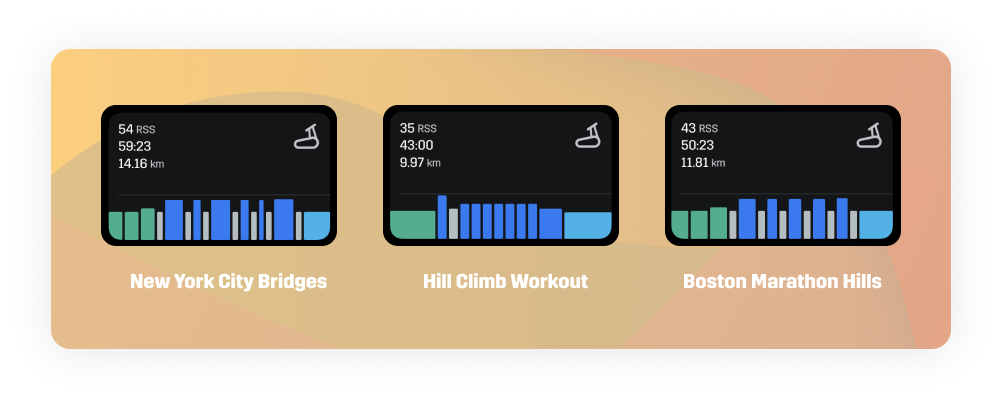 You can use this new workout mode to build up your hill running skills. For example, you can build a race course's toughest climbs and train by running at your target power to simulate and get ready for race day.

Or, just dial in a certain incline and work on your climbing skills.
---
Power Creates Precision Training
When you want to train at a precise power target, we tell you the speed and incline you need to run at to reach that target.

This is a great tool when preparing for a race because it enables you to simulate the race day course on your treadmill and build confidence while running at a race power target.
---
Convenient & Simple

We have designed this new workout experience to be simple. When you are ready to run, you can hop on the treadmill, select a workout from our library, and run!

The workouts are all based on your Critical Power, so they are within your abilities. You won't need to push too hard to complete the workout.
---
Access a library of prebuilt workouts

We have designed twelve pre-built workouts for this new treadmill mode. Each workout incorporates unique challenges with incline-based steps.

These twelve pre-built workouts are available for all Stryd users so open up the Stryd app and complete your first treadmill workout.
---
Create your own treadmill workouts

For Stryd Membership users, you can build your own treadmill workouts using the Workout Builder.

Create a workout, set a target power & incline, and run some awesome workouts.
---
Get started with this new feature

First, update to the latest version of the Stryd mobile app
Update to the latest version (>7.8) of the Stryd iOS app here >
Update to the latest version of the Stryd Android app here >
Then, start a treadmill workout on the Stryd mobile app
Follow instructions here to start your first treadmill workout >
---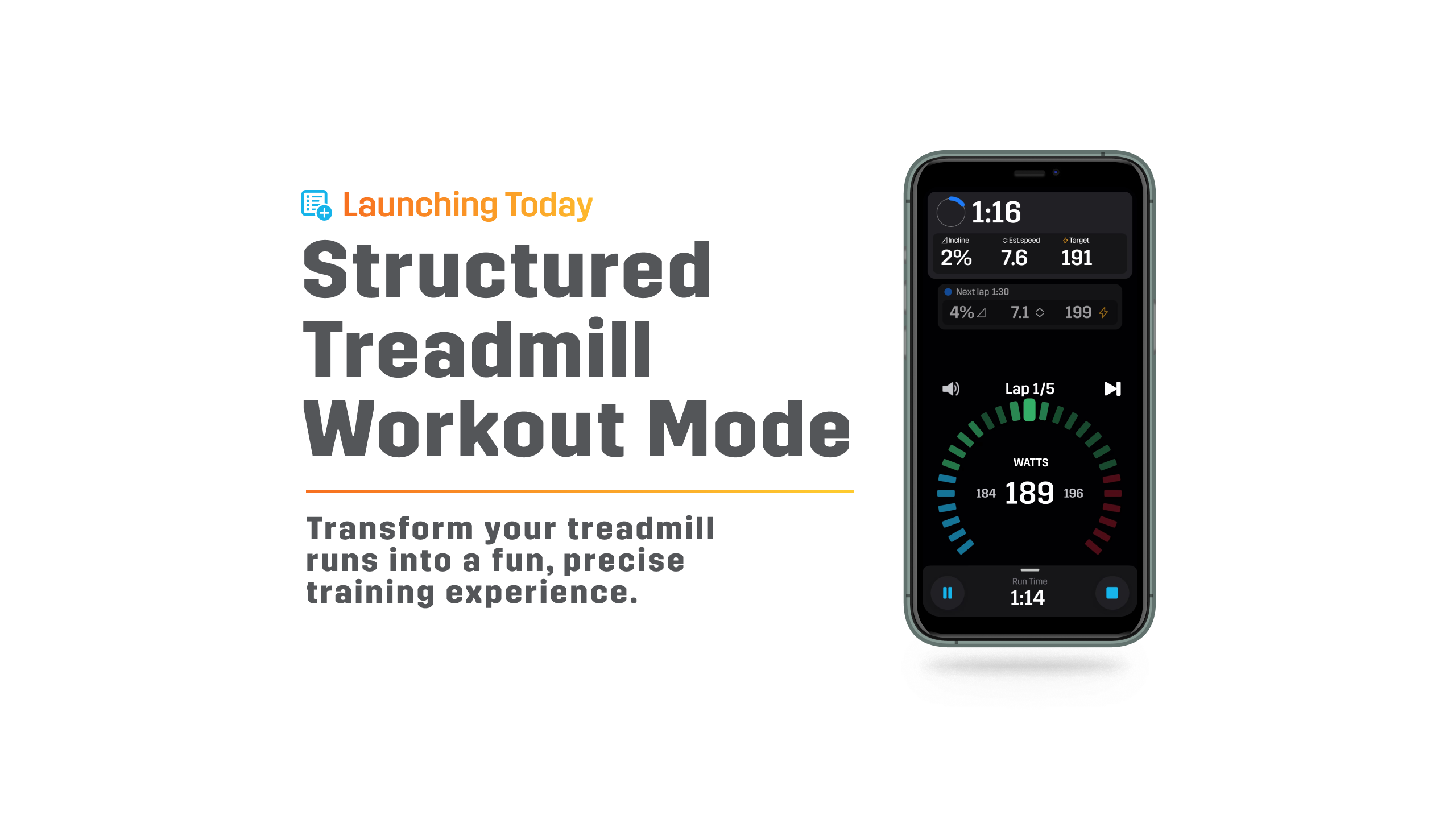 Transform Your Treadmill Today

This latest update transforms your stale treadmill run into a fun power-based training experience with dynamic workouts.

There is only one thing left to do now… try it out!

The real magic of this feature kicks in when you start your first run and immerse yourself in the challenges of speed and incline changes. Download the latest update to the Stryd mobile App and get started.
---
Buy Stryd on the Stryd online store >
Join the Stryd Community on Facebook to discuss this feature release >