Prepare for Spring Racing | 2021 Feature Release Recap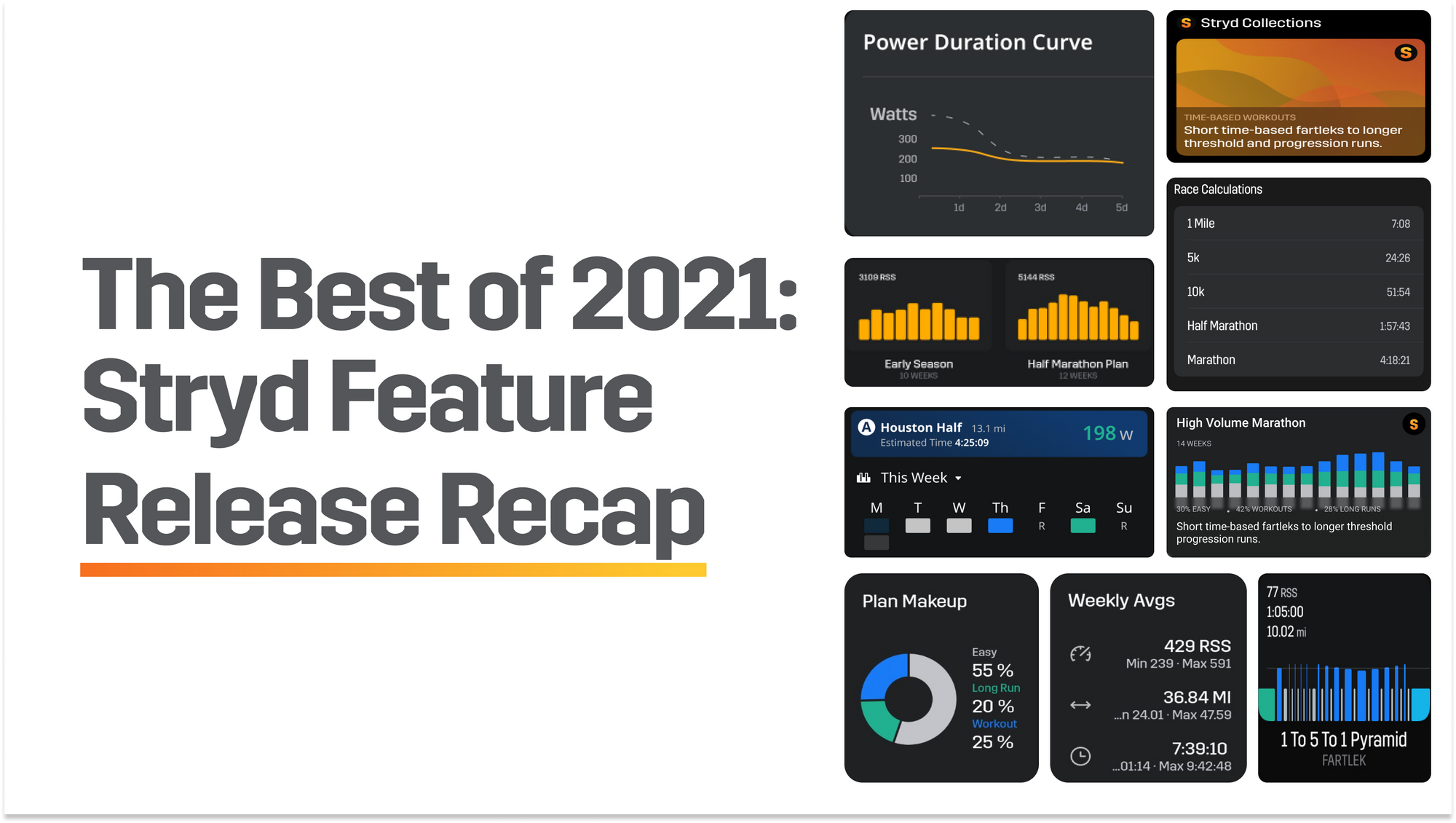 The Best of 2021: Stryd Feature Release Recap
2021 has been a special year for Stryd.
We worked hard on new feature releases all year because we wanted the Stryd Community to have the tools they needed for a successful Fall racing season and prepare for Spring!

With the launch of our early access Black Friday deal, we are excited to offer all of this and more to you at our best price. Check out our new features and find our deal at the end of this blog post!
Let's take a closer look at the major feature releases that made 2021 awesome!
---
A to Z Training & Racing | Available to Everyone

16+ Pre-built training plans that methodically & precisely build your fitness for your goal race
All Stryd users now have access to 16+ high-quality training plans ranging from 5K to Marathon. Let us know the distance you are training for & when your race is and our system creates a training plan tailored to you. These plans even adapt to your ever-changing fitness. You will stand on the starting line race ready!
---

See how your gaining fitness improves your predicted finishing times with the Race Calculations Table

The Race Calculations Table predicts your racing times from 1 Mile to Marathon. This is a quick way to see what your improving fitness means for your predicted race day performance.
---

Easily collaborate with your coach using the new Coach's View

You can now invite your coach to view the same stats, insights, and recommendations you are using to guide your training with the Coach's View. This is a powerful tool that allows for better collaboration between coaches and athletes to bring harmony to your training.
---
New Membership Features create a guided, professional, and fun training experience!
The Stryd Membership came along this past year with many new features giving you a more premium running experience.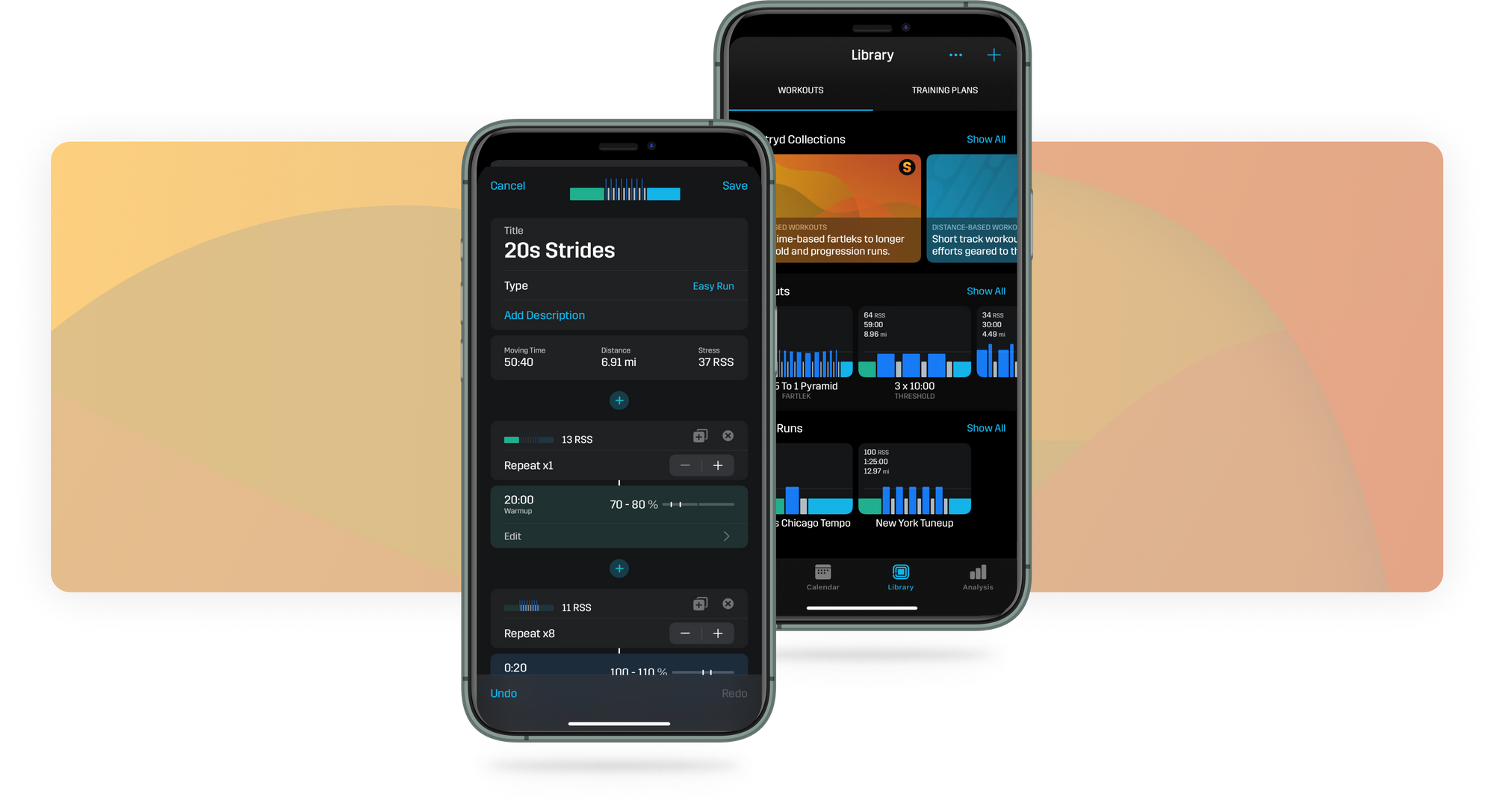 Take control of your training with the Workout Builder and Library

The Workout Builder makes it easy to customize and build your very own power-based workouts in the Stryd mobile app within seconds.  
Plus, the Workout Library has over 80+ pre-built power-based workouts to choose from. You can easily add some variety to your training with collections of workouts ranging from classic workouts inspired by the running lore to a new Workout of the Week delivered every week!
---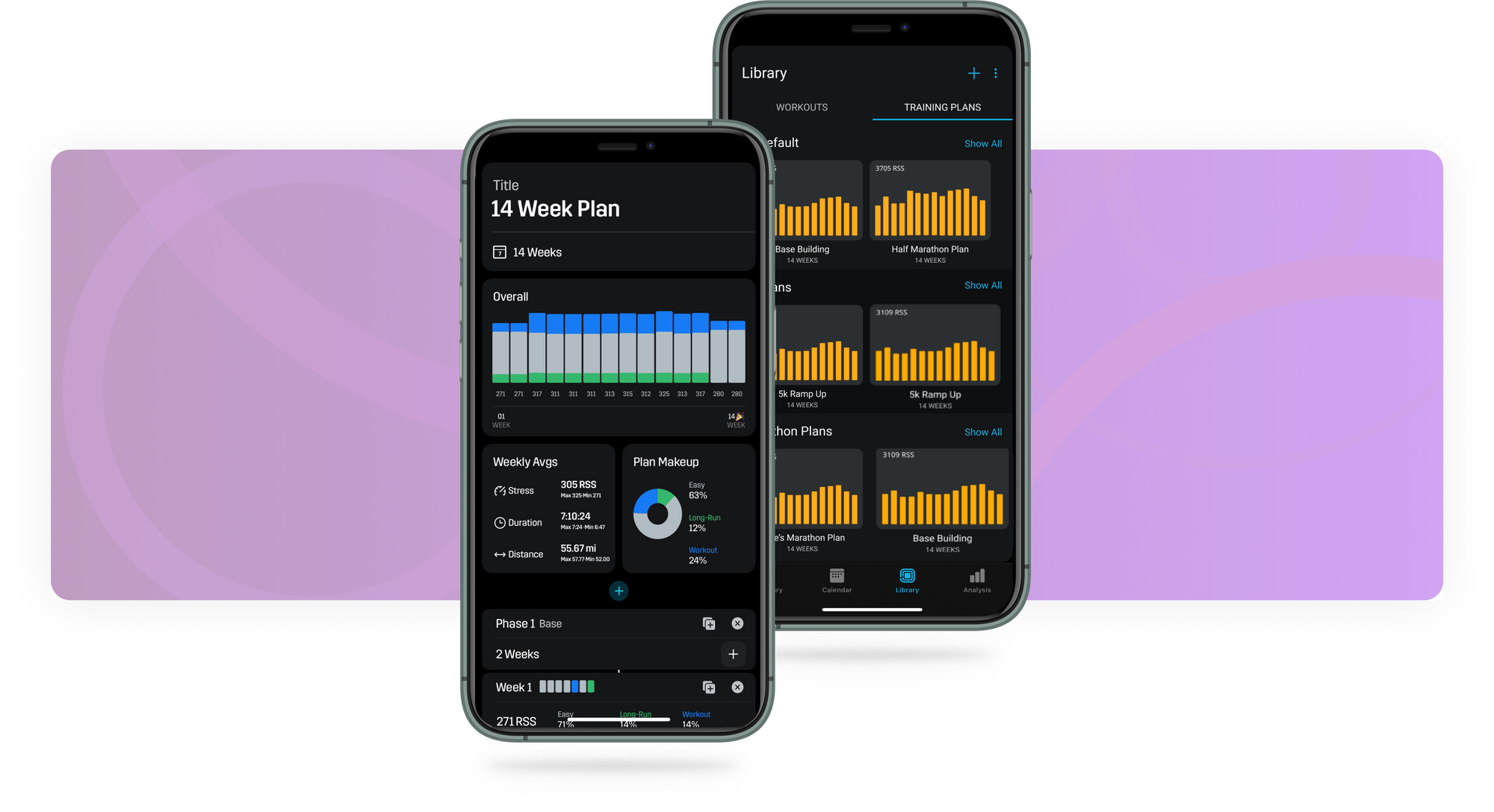 Create a customized training plan that fits your lifestyle and access it at any time with the Training Plan Builder & Library
The Training Plan Builder is an incredibly easy and powerful way to build a fully customized training plan, from 5K to Marathon, in just a few minutes. We ask you a variety of training questions to create an outline for you to fully adapt to fit your training needs.
The Training Plan Library is a personal collection of your favorite training plans. You can save any training plan to the library, edit it at any time, and then add it to your training calendar to keep the improvements going!
---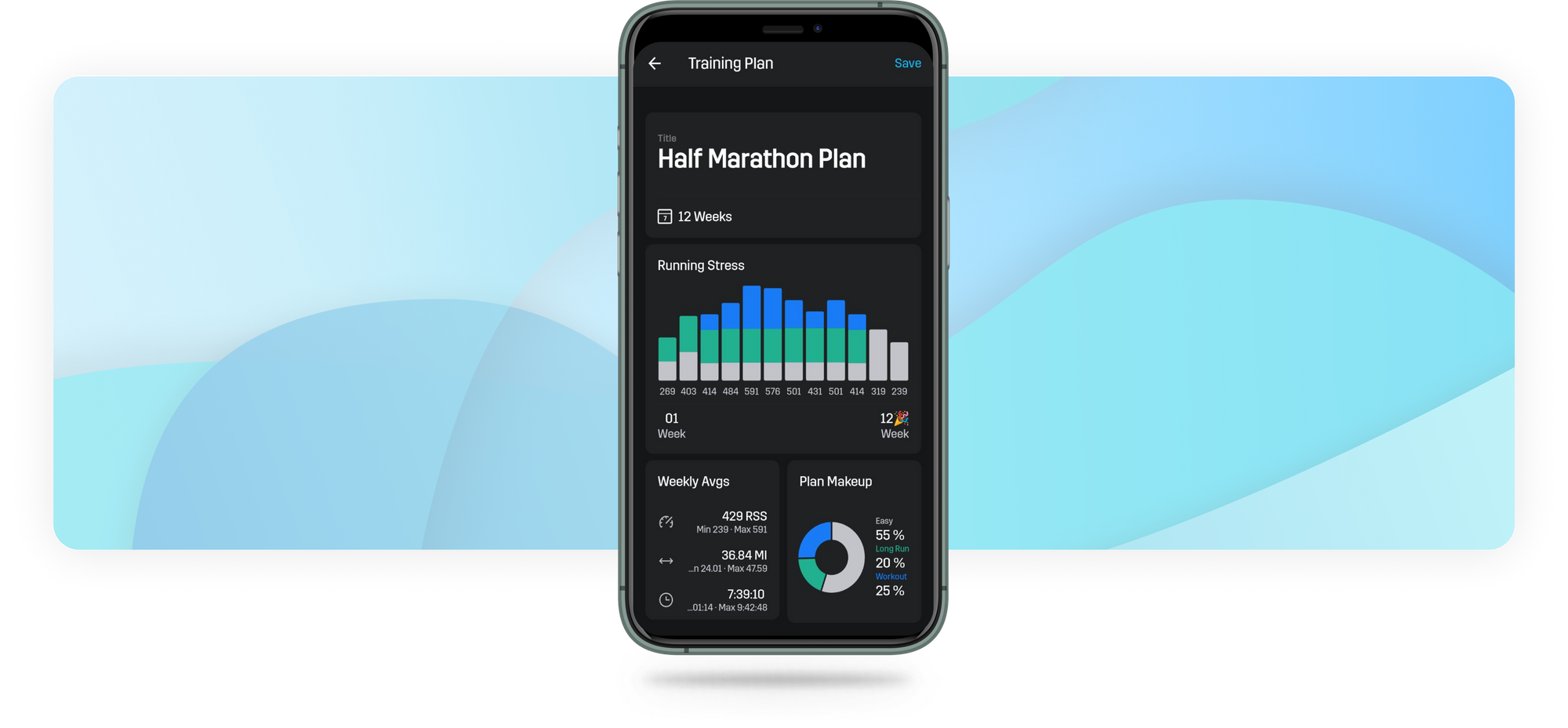 Track your training plan progress with the Training Plan Analyzer
A single perfect training block can push your fitness further than you ever imagined. Training Plan Analyzer is your trusty guide that tells you if you are on track and gives you the critical insight needed to make adjustments to your training.
You can watch as your predicted race times fall with your ever improving fitness, track your training load week over week to ensure you are getting in enough volume, and monitor your temperature and humidity conditions to know how well you can handle these conditions.
---
Make 2022 your best year of running yet with Stryd!
All these features provide you with the necessary tools to take your training and racing to new heights.
And now is a great time to start Running With Power and work towards your new year goals!
Get early access to your Black Friday deal by subscribing to the Stryd newsletter at https://buy.stryd.com/newsletter.
-The Stryd Team