Presenting the easiest way to execute workouts on your Garmin watch | App Update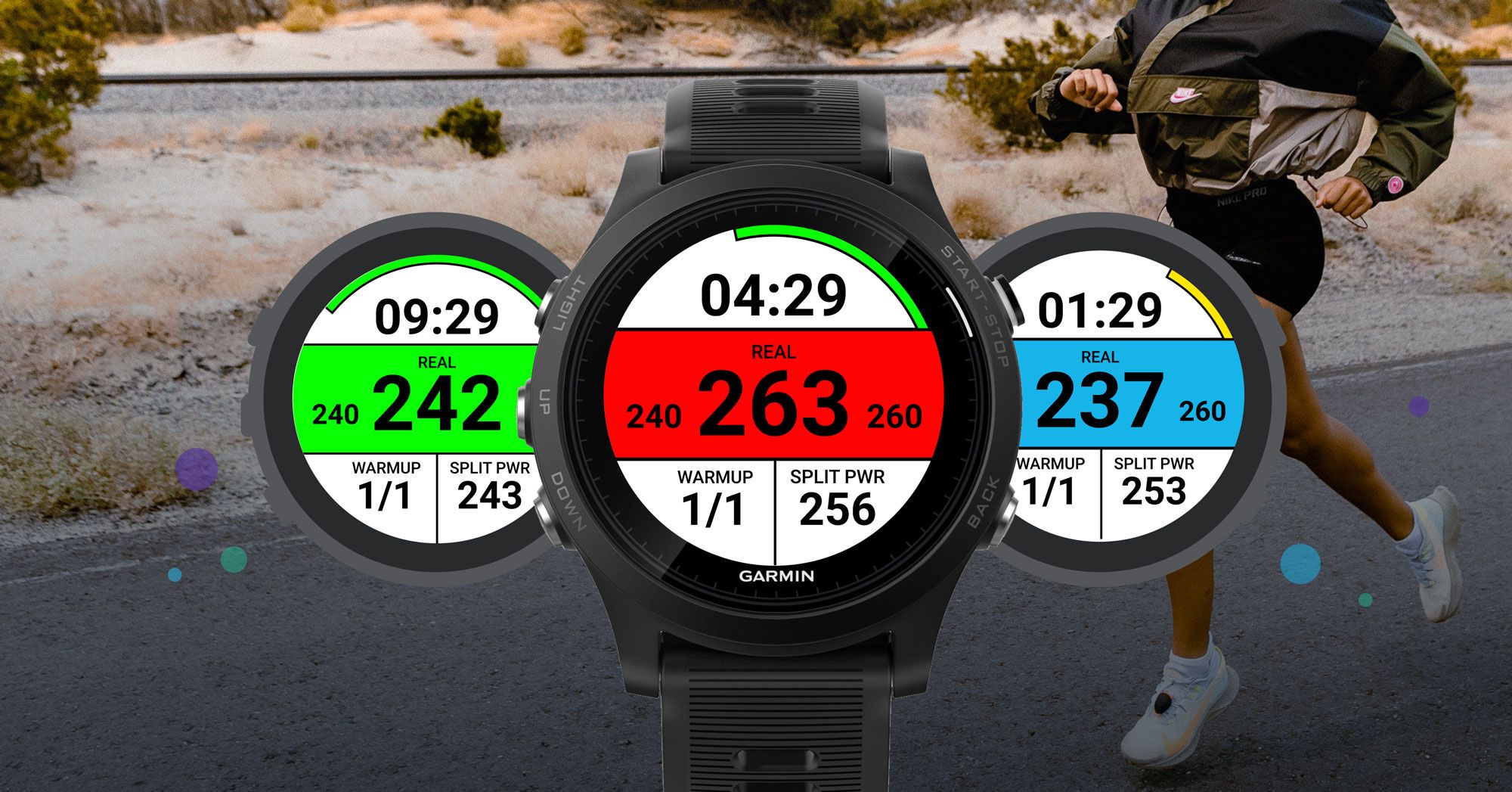 Today, we have an update for the Stryd Workout App (only available on Garmin Connect IQ 3.0+ devices) that brings improved precision and simplicity to your Stryd training experience.

Here is what you can expect from this new update:

With the updated workout display... you will find it easy to execute your next workout with precision.

With in-depth workout step information… you will be able to manage your effort so you can complete your next complex workout with ease.

With the new countdown screen… you will receive timely notifications to help you ramp up to your next workout target.

These three new features combine to create an even better premium run training experience.

Let's take a closer look at the new features update for the Stryd Workout App!
---

Precision Training with the Updated Workout Screen

At just a glance, you will know if you are running at the proper intensity.
Your real time power output is placed between the lower and upper intensity target ranges for that workout step. This is a persistent reminder of what your targets are. The watch background will also change colors depending on your real time power. Green indicates you are within the correct zones and red and blue indicate too high and too low respectively.

Your training will always be precise with the updated workout screen!
---
Find the full compatibility list here >> (Stryd Workout App is only available Garmin Connect IQ 3.0+ devices.)

Find update instructions here >>

Find install instructions here >>
---

Complex Workouts Made Manageable

Complex workouts are now manageable!

At the top of the workout screen, you get a numerical and visual countdown of how much time is left in your workout segment.

At the bottom of the workout screen, you can monitor your workout progress and average power for a workout segment.

You will never get lost in a complex workout or accidentally overexert yourself again!
---

Shift Gears At The Right Time with new Countdown Screen

Whenever a workout segment is nearly over, you will be presented with a countdown screen for your next segment.

This screen gives you a heads up on your next set of power targets so you can shift gears to the next intensity target.

Within moments, you will be ready for the next step of your workout so you can continue executing your workout with precision.
---
These features are available now! Be sure to update before your next workout.

The update to the Stryd Workout App is just the start of a big 2021.

We have plans for major updates to the entire Stryd ecosystem that will bring even more precision, personalization, and ease to your run training.  Stay tuned for more updates to our Apple Watch, Android, iOS, Garmin, and PowerCenter apps!

You can get started with this update today. Select a link below for help:

Find the full compatibility list here >>

Find update instructions here >>

Find install instructions here >>