Keep your training momentum by staying injury-free with Dr. Sarah Ceschin
When: Tuesday, May 5 @ 11:30AM MT (GMT-6) (Click here to determine the time in your time zone)
Where: Free & live on Youtube at the embed below. If you click the following link, you will be able to access the live chat as well: https://youtu.be/IvBKyxLJ_nY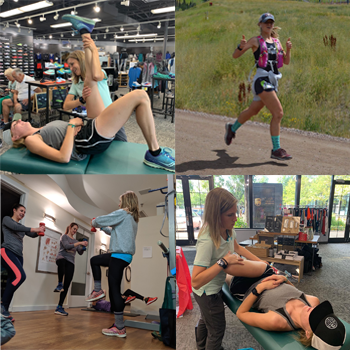 Who: Dr. Sarah Ceschin, PT, DPT

Sarah is a Wisconsin native and has lived in Colorado since 2017. She graduated with her B.S. in Kinesiology from the University of Wisconsin-Milwaukee and her Doctor of Physical Therapy from the University of Wisconsin-Madison.

She is also the head of Boulder Sports Physiotherapy where she helps athletes of all kinds. She offers services ranging from Gait Analysis to Consultations to Dry Needling, and now Telehealth options.
Why: Dr. Ceschin will discuss some strategies on how you can stay injury-free and keep your training momentum
Topic List:
How to safely ramp up training volume
How to build a running body robust to injury
How to care for nagging or sore areas
Would you like to sign up for alerts on our next webinar?
Please subscribe to our email list here: https://mailchi.mp/stryd/for-the-love-of-running-int