Triathlon training for a monumental Fall racing season with Professional Triathletes Justin & Jeanni Metzler
When: Wednesday, April 22 @ 1PM MT (GMT-6) (Click here to determine the time in your time zone)
Where: Free & live on Youtube at the embed below.If you click the following link, you will be able to access the live chat as well: https://www.youtube.com/watch?v=OR2NdDLKKAM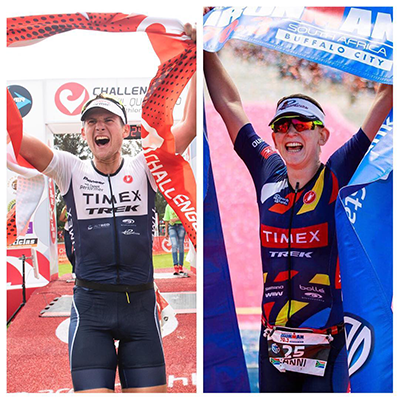 Who: Professional Triathletes Justin and Jeanni Metzler
Justin & Jeanni Metzler are professional triathletes training out of Boulder CO.
Justin Metzler is a 70.3 and Ironman professional triathlete. He was USA Triathlon's rookie of the year in 2014 and has over 30+ top-5 finishes in his professional career including 3 wins.
Jeanni Metzler is an 9x Ironman 70.3 Champion and competed as a professional in the Ironman World Championships.
Why: Triathlon training for a monumental Fall racing season with Justin & Jeanni Metzler
Topic List:
How they are racing virtually and the benefits that virtual races have offered them
How their normal triathlon training routines have changed and what they have learned from these changing training routines
How their goals have changed for the remainder of the year
Would you like to sign up for alerts on our next webinar?
Please subscribe to our email list here: https://mailchi.mp/stryd/for-the-love-of-running-int