Stryd's Apple Watch App Enables Structured Run Power Workouts from TrainingPeaks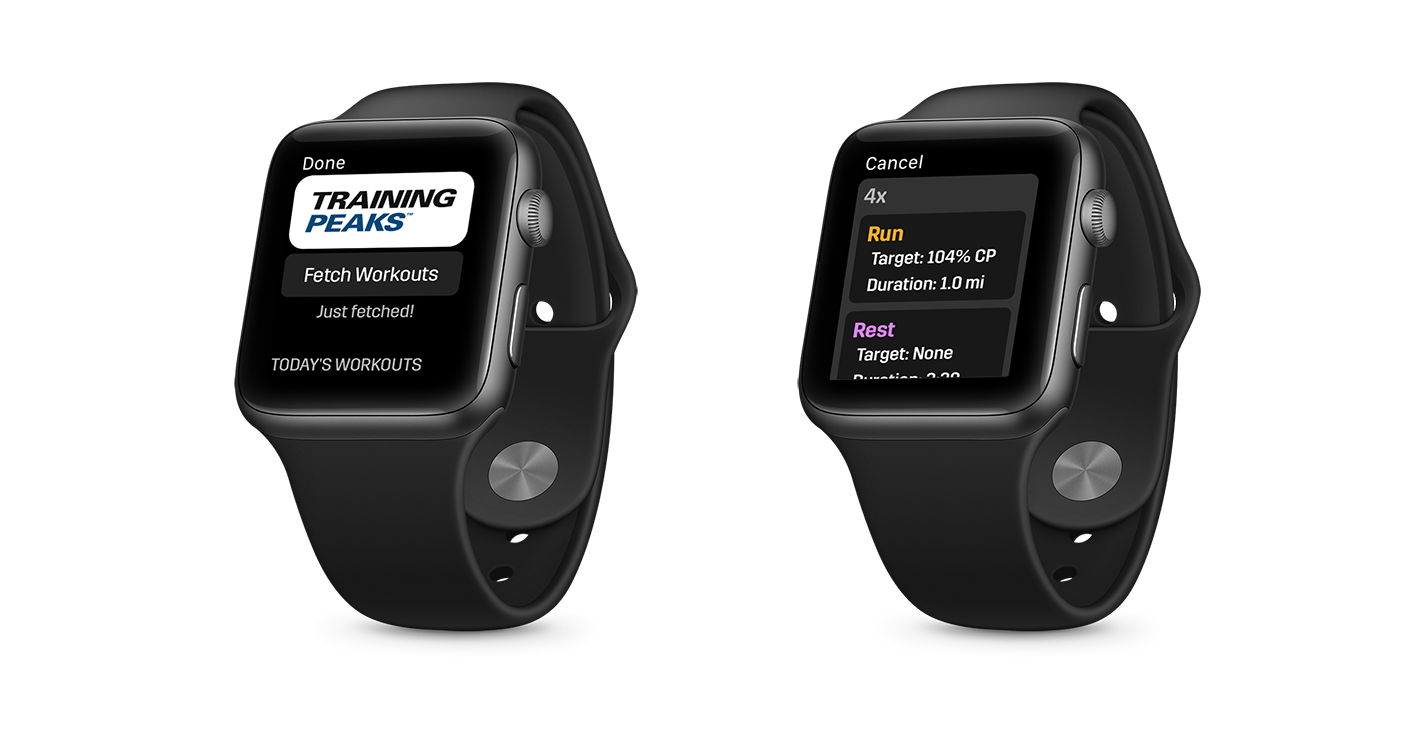 Stryd's new Apple Watch app is now available for download and features the ability to sync and execute run power structured workouts from TrainingPeaks.
What is new?
The latest update to our Apple Watch app allows you to import and execute run power-based structured workouts from TrainingPeaks. Now, Stryd owners can have a guided training experience based on running power.
In addition to the Apple Watch release, all of Stryd's 5K to Marathon training plans from the PowerCenter are now available on TrainingPeaks for free. Visit the Stryd partner page on TrainingPeaks to access the free training plans. You will also have the option to begin a 30-day free trial of TrainingPeaks Premium to begin creating your own running power-based structured workouts.
This release is important for the entire Stryd Community because we believe the new training features will allow for four key developments in the run with power space:
Apple Watch runners will run with confidence that they are completing structured run power workouts as prescribed without the need to memorize a single step of the workout.

You can create and auto sync workouts from TrainingPeaks to your Apple Watch. This allows you to seamlessly progress through your training plan.

The creation of training knowledge surrounding running power will accelerate. Once athletes and coaches can begin experimenting with structured workouts, it will be easier to optimize, create, and share new workouts based on running power.

Adoption of run power will accelerate across the entire sports watch ecosystem. Stryd's Apple Watch app establishes a run power training experience for other sport watches to learn from and build upon.
The benefits of this new experience will be immediately felt by the Apple Watch runner, but we believe that this is the start of a new wave of training features that will eventually come to all Stryders through the sports watch ecosystem.
Can I integrate my existing run power workouts? Yes, this is made possible by TrainingPeaks AutoSync
In order to make use of existing run power workouts and ease the creation of new run power-based workouts, we have partnered with TrainingPeaks to AutoSync run power workouts to our Apple Watch app.
If you would like to integrate your existing training plan into our app, all you have to do is connect your TrainingPeaks account and your eligible structured running workouts are automatically sent from your TrainingPeaks calendar to Apple Watch. Then, you can complete your training to perfection as your Apple Watch guides you through your workout in real time. You can also create your own custom workouts using TrainingPeaks's workout builder.
How does it work?
Connect your TrainingPeaks account to automatically fetch planned run power structured workouts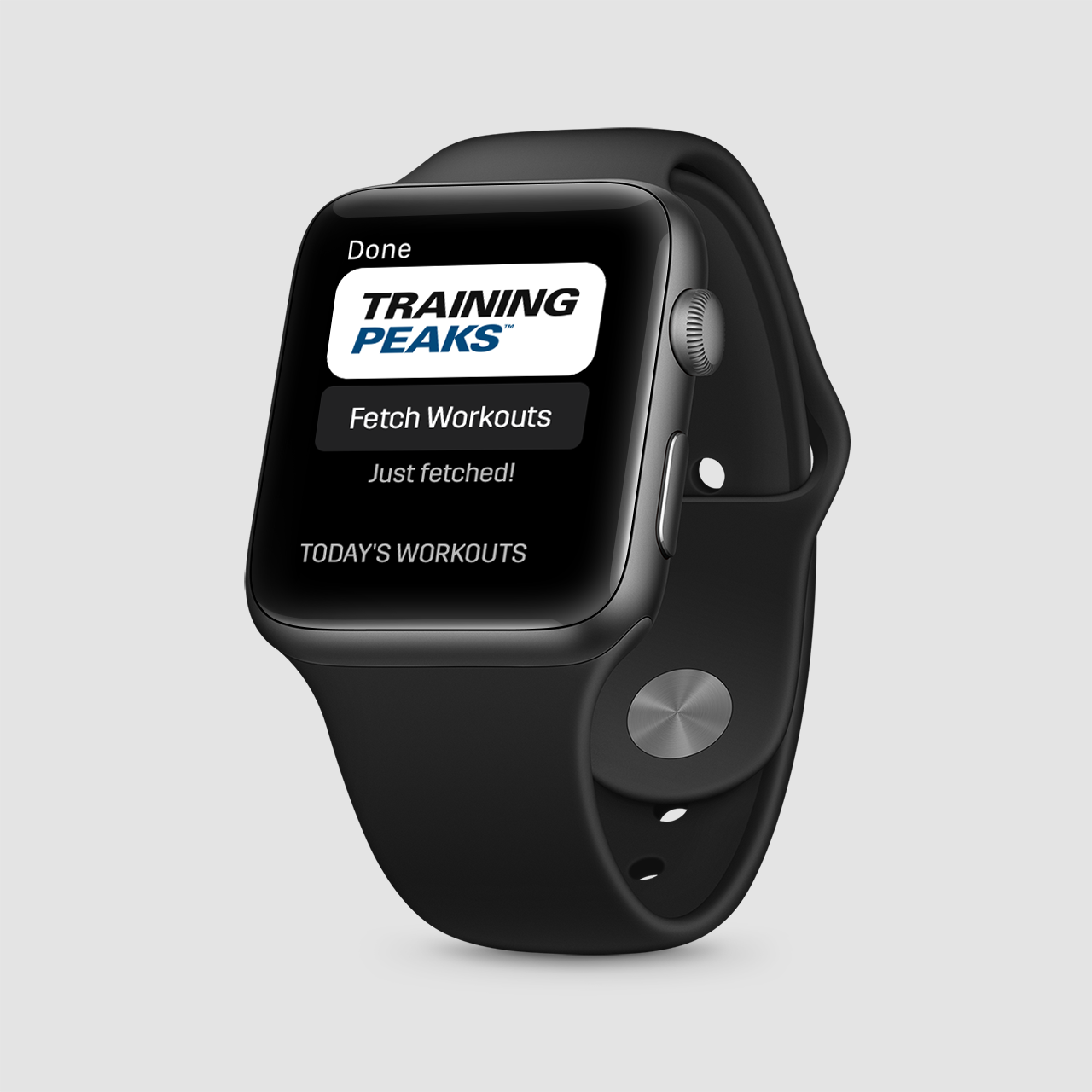 Select your workout from either your newly imported workout or the list of prebuilt workouts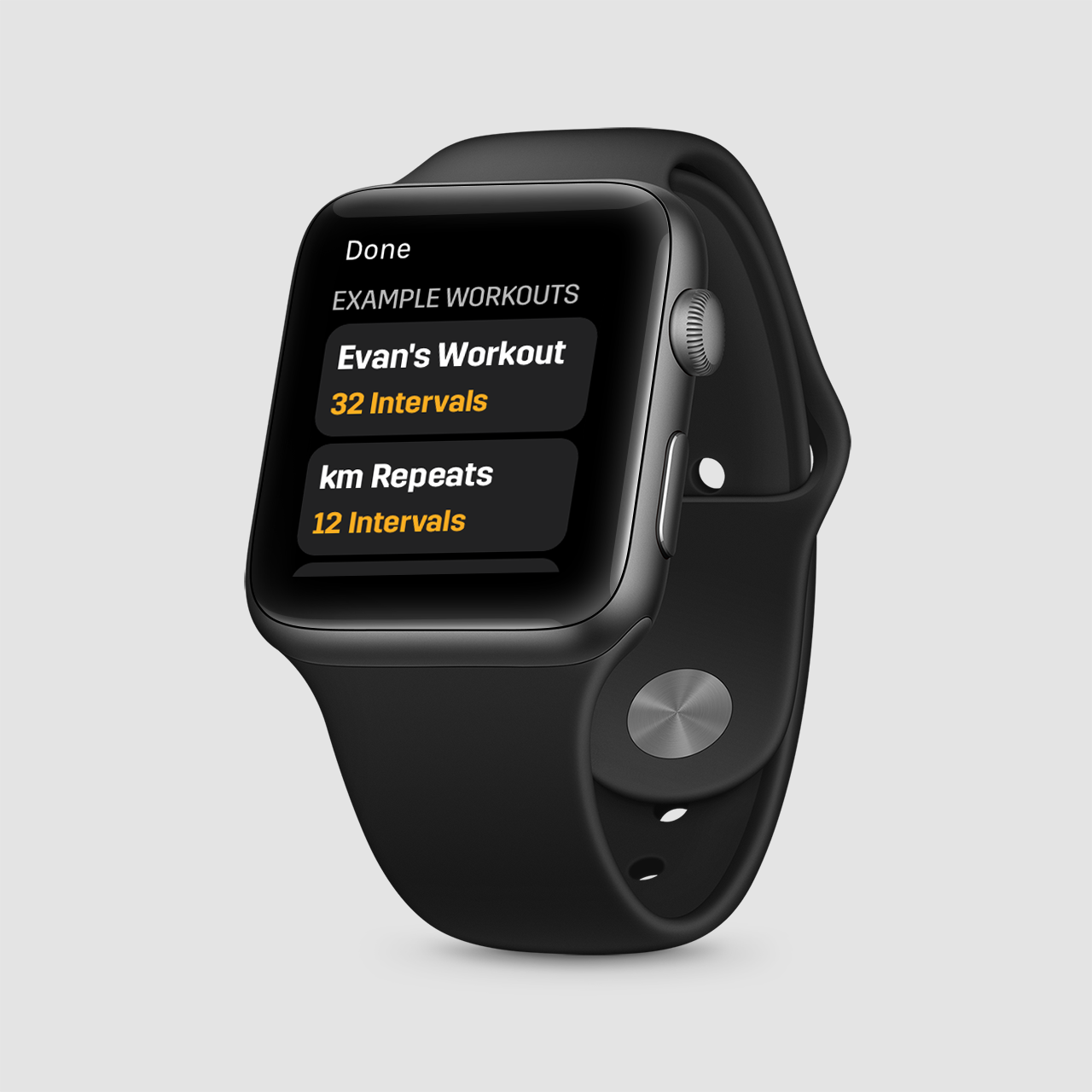 Review the workout steps so that you are prepared for your upcoming run and then confirm that you want to start the workout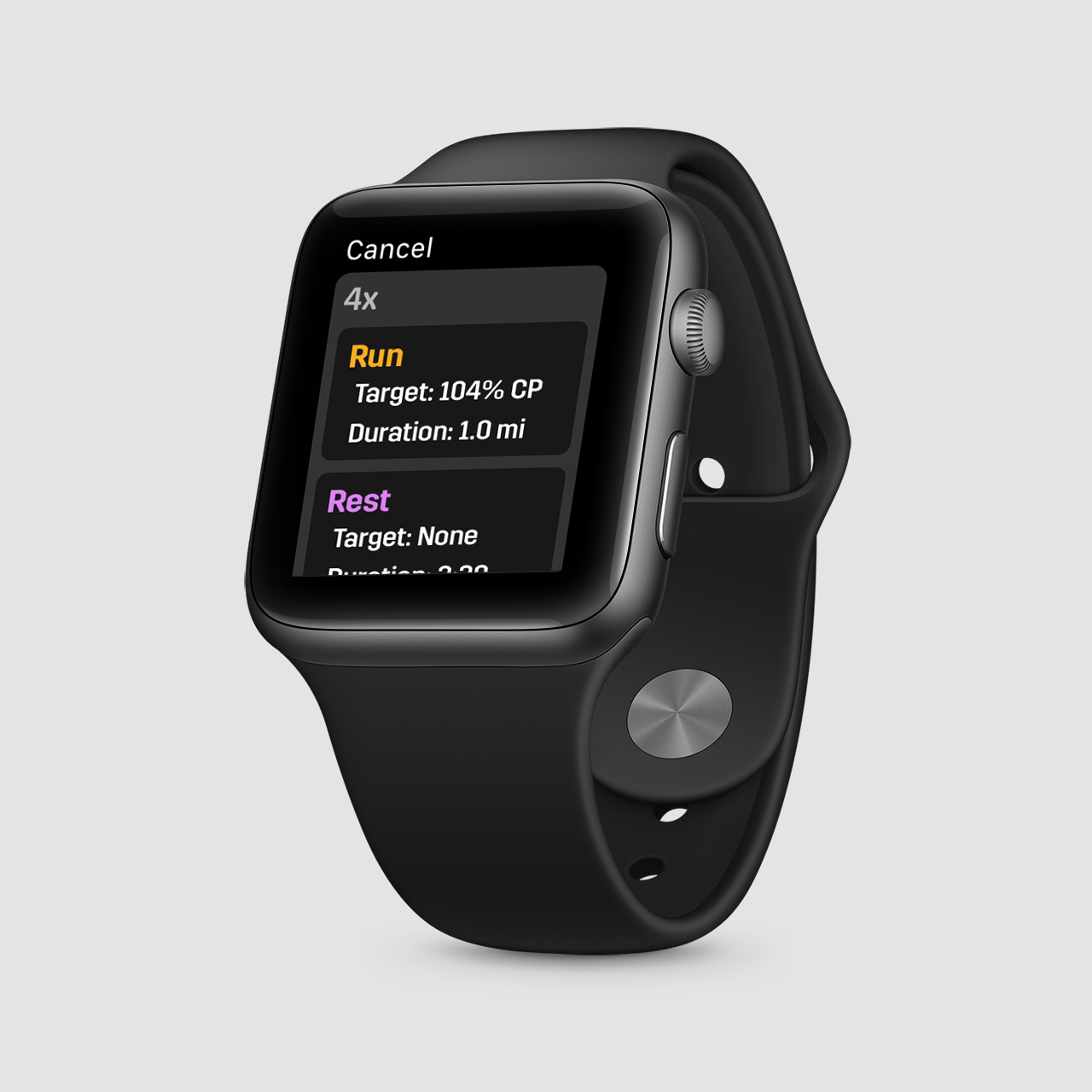 Begin the workout! Audio and haptic alerts help keep you in the target power range so you can easily stick to the workout's target.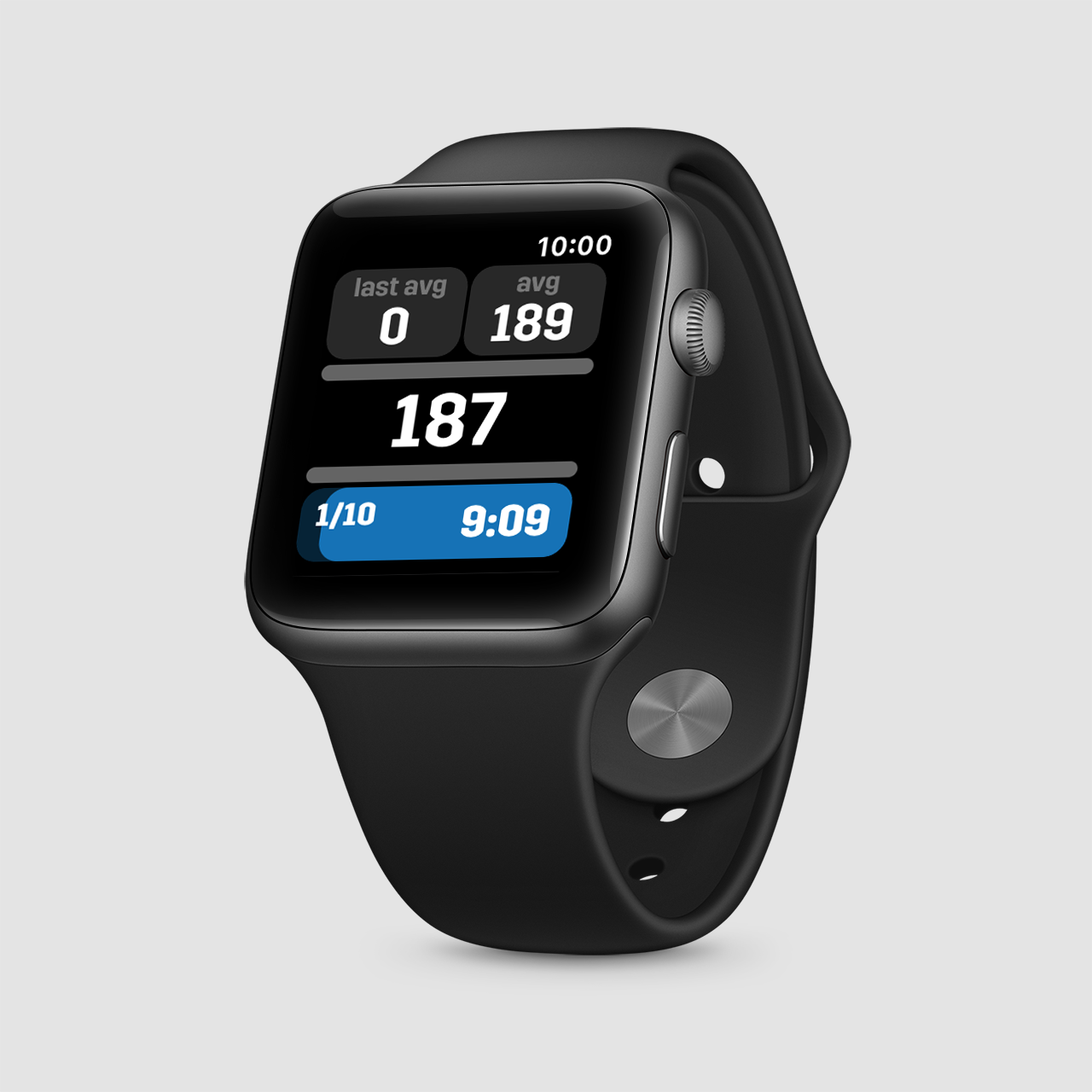 After you complete your workout, the finished activity will automatically sync back to TrainingPeaks for review!
Here is the complete feature set:
Structured workouts are personalized to your current critical power value so that you always get training recommendations that line up with your current fitness capability
You will receive haptic and audio alerts if you fall out of the target zone in the workout so you can make a quick adjustment to adjust your training intensity
You will receive alerts as you successfully complete each workout step so you can prepare for your next interval or rest period
Example workouts are included inside of the app so you can immediately begin to test this feature before connecting your TrainingPeaks account
Connect your TrainingPeaks account so that you can import in your pre-existing structured workouts from your training plan on TrainingPeaks
If you do not have any planned workouts on TrainingPeaks yet, you can easily create your own structured workout on TrainingPeaks Workout Builder and it will appear on the watch
How can I access this feature?
If you would like to download Stryd's Apple Watch app and execute structured workouts, follow the steps outlined in this article: Install the Stryd Apple Watch app>>
If you would like to automatically sync your TrainingPeaks activities to Stryd's Apple Watch app, follow these steps: How to automatically import structured workouts to your Apple Watch from TrainingPeaks>>
Join the discussion
Please join us in the Stryd Community on Facebook to discuss your experience with this new update: https://www.facebook.com/groups/strydcommunity/
Best,
The Stryd Team
--
Here is the complete list of bug fixes and updates in the latest version of the Stryd Apple Watch app:
GENERAL IMPROVEMENTS
Added text to indicate when you are running in indoor mode
Fixed incorrect upload count when deleting non-uploaded runs
Fixed issue causing the final lap to not be recorded
WORKOUT IMPROVEMENTS
Added ability to do a workout with autostart disabled
Added support for using lap buttons to advance a manual interval and trigger laps after the workout is complete
Added lap recording upon interval completion
Added support for manual interval duration
Added support for interval groups with repeats
Added dot and bars to indicate where you are compared to your target
Added double tap that toggles minimal (no text) view of the workout screen
Removed possibility that haptics would occur at the same time and conflict, causing one to not be played
Added remaining duration display
Made progress bar more prominent
Reversed progress bar to align with decreasing duration remaining