Watts That Won: Jim Geary Qualifies for his 24th Consecutive Boston Marathon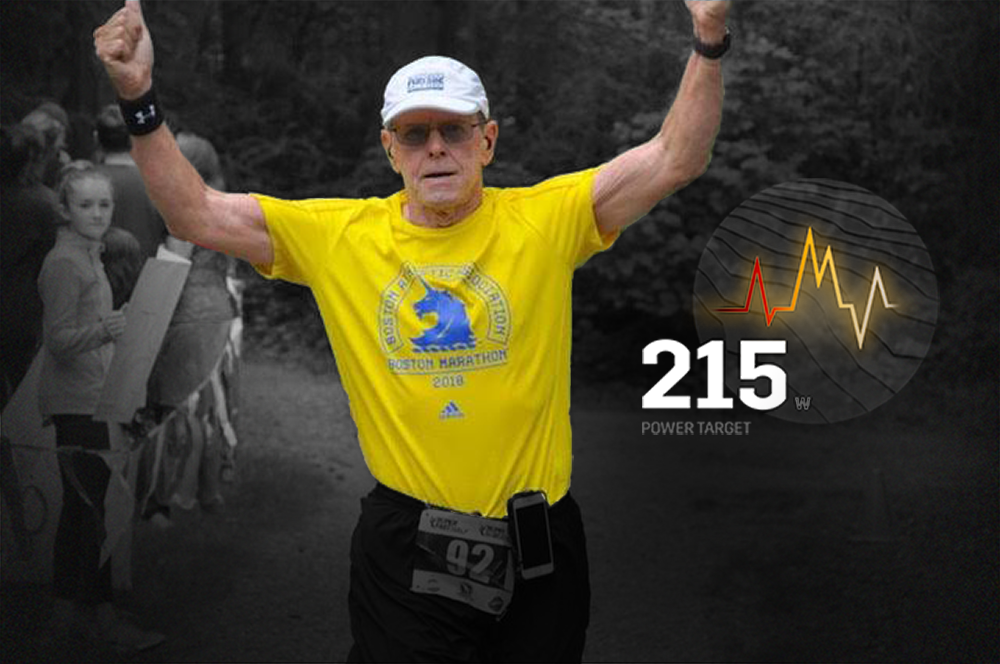 "Even with the tunnel, I was able to get a read on my effort because of Stryd. This prevented me from running too fast, too early. I didn't have to rely on GPS. Without being able to monitor my power, there is no way I would have qualified."
Watts That Won = 215
The Allure of Boston
Every year, hundreds of thousands of runners around the world attempt to achieve the crown achievement in marathon running: qualifying for the Boston Marathon. Whether it's the rich history or the unwavering support from spectators in any weather, runners from around the world dream of posting a Boston qualifier. Doing so would be the culmination of many miles and hours of training. A fraction of those who attempt qualification succeed.
This is why Jim Geary's story so incredible. Jim is no stranger to the 26.2 mile distance. Jim has run over 100 marathons since 1995. Before toeing the line at his first Boston Marathon almost a quarter-century ago, Jim saw an ad about an exclusive club featuring Boston Marathon participants who have run the race 25 consecutive times. As a Boston native, Jim was instantly interested.
Being a member of this exclusive club motivates him to qualify for Boston each year. At age 73, Jim has run tens of thousands of miles and has run 23 consecutive Boston Marathons. "The marathons certainly aren't getting any easier," he said.
Teaching An Old Dog New Tricks
With 23 Boston Marathons under his belt, qualifying for the race each year only becomes more challenging. Always interested in running literature, Jim read The Secret of Running where he first learned about Stryd. Jim was interested in improving his running effort in training and races, and keeping track of power seemed like a reasonable way to do that. Jim did not want to bonk in a race again as was the case at mile 20 in the 2017 British Columbia Marathon. Additionally, he was interested in Stryd's ability to compute a personalized run stress score that simplifies and visually shows how seriously he needs to recover after a hard workout or race. Recovery at age 73 is more important than ever.
He decided to give Stryd a try. He began keeping an eye on his power output during his training runs and quickly amassed a good amount of data in Stryd PowerCenter.
Keeping the Streak Alive
The heinous weather conditions in the 2018 Boston Marathon did not deter Jim from chipping away at his goal. He found his next target race: the the Cascade Super Marathon in Snoqualmie Pass, WA. In this marathon, runners go through one of the longest tunnels in the United States: the Snoqualmie Tunnel. Spanning over 2.25 miles, any runner that was basing their pace off of GPS was out of luck. Using Stryd, Jim had an undeniable advantage that would end up saving his race. A couple of weeks before the race, Jim did a quick analysis of his data and determined that 215 watts on race day would punch his ticket to Boston. This number was in line with a number of race-pace workouts he had done leading up to the race.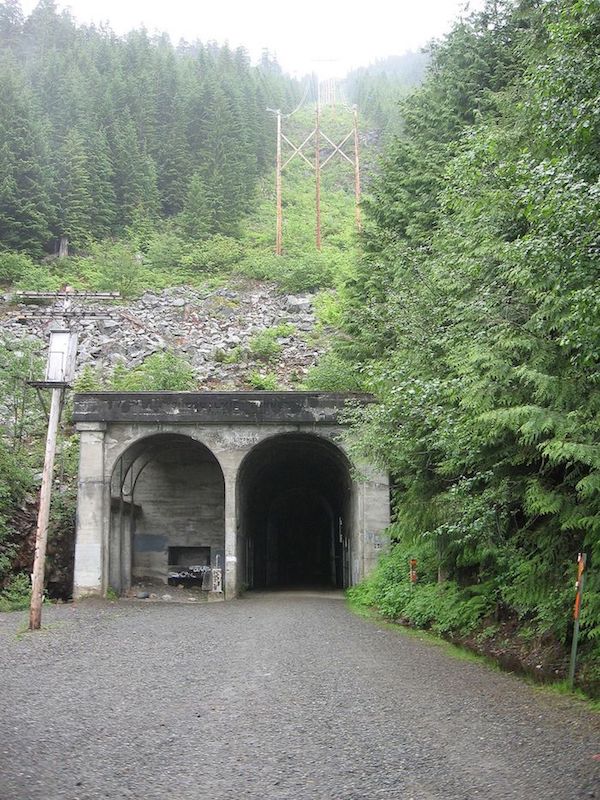 Jim came out of the starting gate fast. Too fast. As he entered the tunnel, he saw his power: 225. "If I kept that up, I would without a doubt hit the wall -- just like I did in the Columbia Marathon. I knew it was too high," Jim said.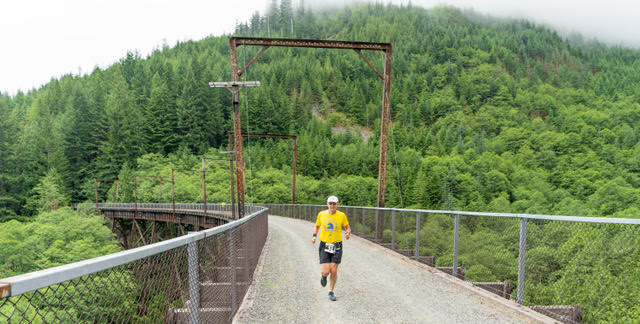 As he navigated through the tunnel, Jim moderated his effort and found a rhythm. Other racers -- who were reliant on GPS -- were out of luck. They had no idea what their output was. Jim had an undeniable advantage here -- one that enabled him to make a change that saved his race.
Jim reached the halfway point feeling good and on track to qualify. He knew he was golden if he continued to follow his power, even if this meant holding back to prevent the bonk he experienced in British Columbia.
Looking at his power file, you can see when Jim realized he was going to fast. He dialed back his effort, running a solid, consistent output for the last half of the race.

Crossing the line in 4 hours and 20 minutes, Jim bested the Boston Qualifying standard for his age group by 5 minutes. He has officially qualified for his 24th consecutive Boston Marathon. Awesome work, Jim.
Looking Forward
Look for Jim at the California International Marathon in Sacramento, CA in December, where he will attempt to qualify for his 25th Boston Marathon. If he qualifies, he will have earned the opportunity to join the 25 + club. He will compete in his 24th Boston Marathon in April 2019.