Watts That Won: Massi Milani Wins NYC Marathon Age Group
Watts That Won = 299
Leading Up To NYC
Massi is not a full-time athlete, although with his fast times, you would think he was. He travels regularly for work and only has limited amount of training time each week. Massi uses Stryd to run at the exact intensity maxmimize the benefit he gets from his workouts.
Learn Your Capability
Even with his limited time, Massi typically runs 8-10 times per week, which adds up to around 100 miles. He specicially focused on longer runs to build endurance. He was able to look at his Training Power Heat Map on PowerCenter to further hone in his target wattage for marathon race day. With all of these data points, it was easy to set a race target.
Two major races also gave Massi solid data with which to build a successful race plan for the NYC Marathon. Massi completed the Paris Marathon in April with an average wattage of 310. A month later, Massi made it 68k in the Wings For Life (a global charity race that tests how far you can run without being lapped by a car; Massi's distance was good enough for 14th in the world). At the Wings for Life event, Massi averaged 280 watts for over four hours. This effort gave him tremendous confidence going into summer training and the New York City Marathon.
The Race
Having only arrived in New York late Friday night, Massi knew he would not be completely recovered from traveling accross the Atlantic. He consulted with the Stryd Team at the Marathon Expo, and we concured with his judgement.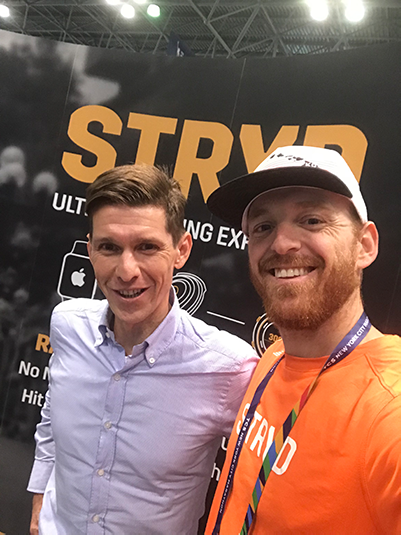 Massi is an early adoptoper of the Stryd Pioneer and now uses Stryd Summmit footpod. He has completed over 30 marathons.
He stayed between 290 and 300 watts for the first 13.1 miles of the race (coming through in 1:15). He felt he was well within his capability. Another racer in his age group passed Massi at the 35k mark. Instead of speeding up immidiately, Massi stuck to his guns just below 300 watts. In the last two miles, Massi took it up above 310, passed the same competitior who had passed him 5k before. Massi crossed the line in 2:33:15 to win his age group at the largest marathon in the United States.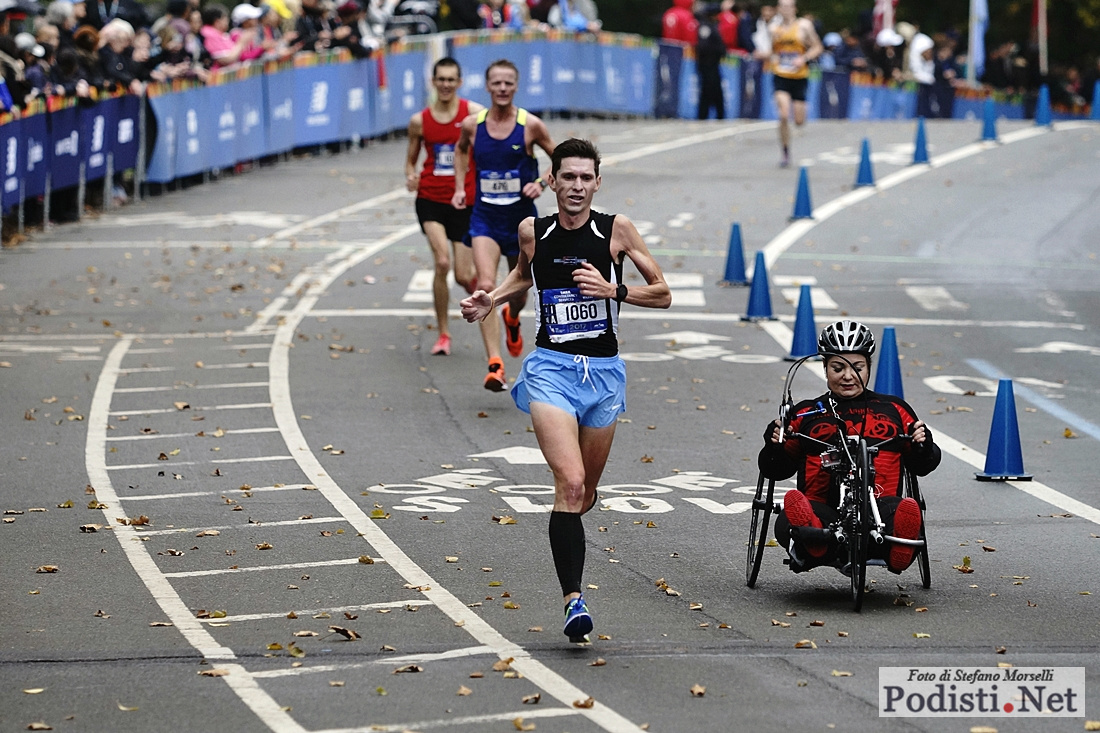 What's Next?
Shortly after his age group victory in New York, Massi returned to Europe, where he is back in his busy work schedule. In the coming months, Massi will attempt to break 1:10 for the half marathon. In the longer term, Massi plans on taking on the cobblestones at the the Rome marathon in April 2018.
Massi is one of the fastest 45 year olds in the world. Follow him on facebook, and Strava.