Stryd vs the Competition: Get The Ultimate Racing Experience
Stryd is the ultimate racing experience.
There is a tried and true method to have the ultimate racing experience. The secret? Power. We have carefully designed and refined Stryd to give the best power available on the market.
Your race experience will only be as good as your power. Find out why.
Zone in: Run with the correct power
Why is your performance top notch? It is because our power is top notch. It is highly important to have a precise, accurate power number so you can recover properly and stay in the proper zone during training. When your power is consistent, you train the right systems of your body. When your power number is precise, you know the exact amount of recovery you need to prevent injury.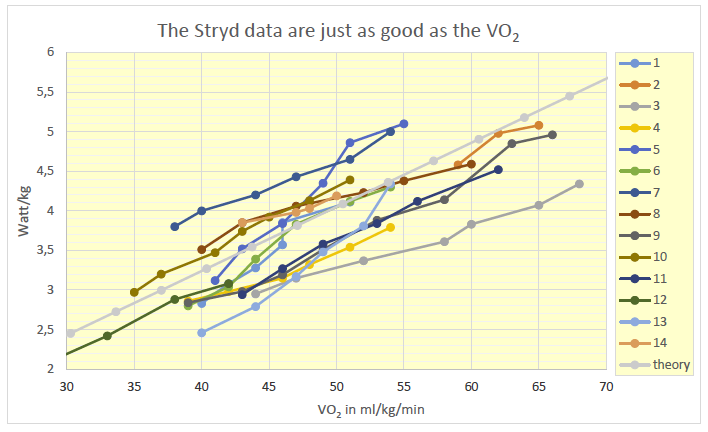 Stryd measures your performance via metabolic costs. If the power measurements do not match Stryd, they are simply not measuring metabolic costs! Our technology has been verified as accurate and consistent through university and laboratory studies. Read more here.
It is a game of seconds: Run with precision
Stryd offers best-in-class speed and distance measurements straight from the box. We adapt to your unique running form from the moment you go from your first run. This highly accurate speed factors in to your power number. You will always stick to the race plan because Stryd is the perfect guide.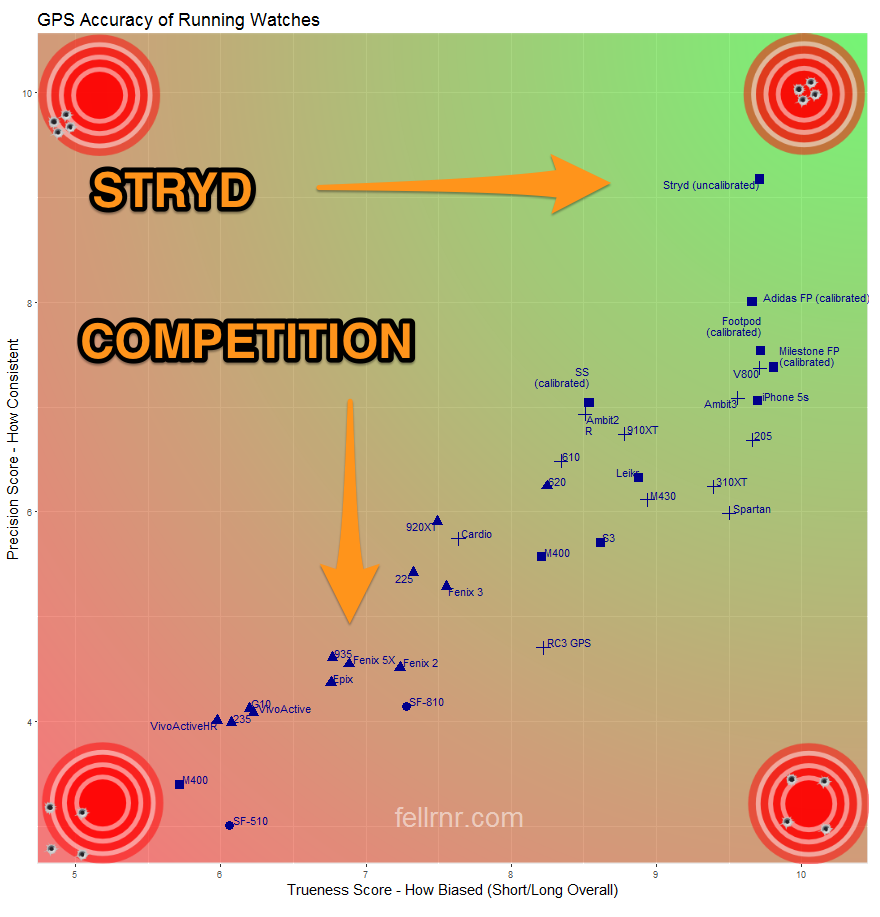 GPS watches with power? They will not cut it. GPS satellites are over ten thousand miles away. They give slow responsiveness which means your race plan suffers. You need a STRYD on your shoe to measure your power in real time. It responds quickly and brings great reliability. It is the only way!
Learn more about accuracy here.
Care for your legs: Measure your leg stiffness
Want to run more efficiently? Look at your leg stiffness. We put Stryd right on the foot to measure your leg stiffness. Your legs are your most important tool on race day so you should to give them the proper attention. Measure how strong they are and improve over time!

Learn more about Leg Spring Stiffness here.
Run everywhere: All terrains, weather, and conditions
Where will you run? Will it be deep in the mountains on a snowy day? Will it be in the heat of the desert on the flattest terrain on Earth? Stryd is ready to take you there. We collected billions of strides across the world and dissected them. Stryd has seen it all.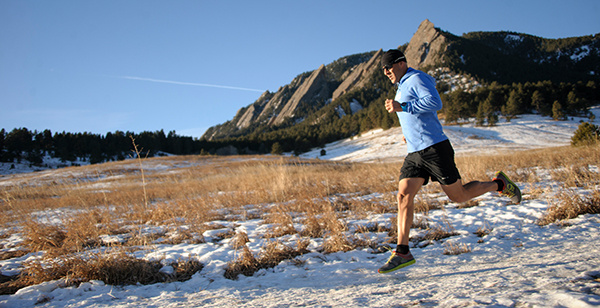 We are ready to take you everywhere: from the smoothest treadmill to the toughest trail. Be prepared for anything with Stryd.
Why Stryd?
You get precision from Stryd's highly accurate speed and distance.
You become a more efficient runner from Stryd's leg stiffness metric.
You can confidently run anywhere with Stryd's billions of world-wide data points.