Completing a Trail Marathon using a Wattage Plan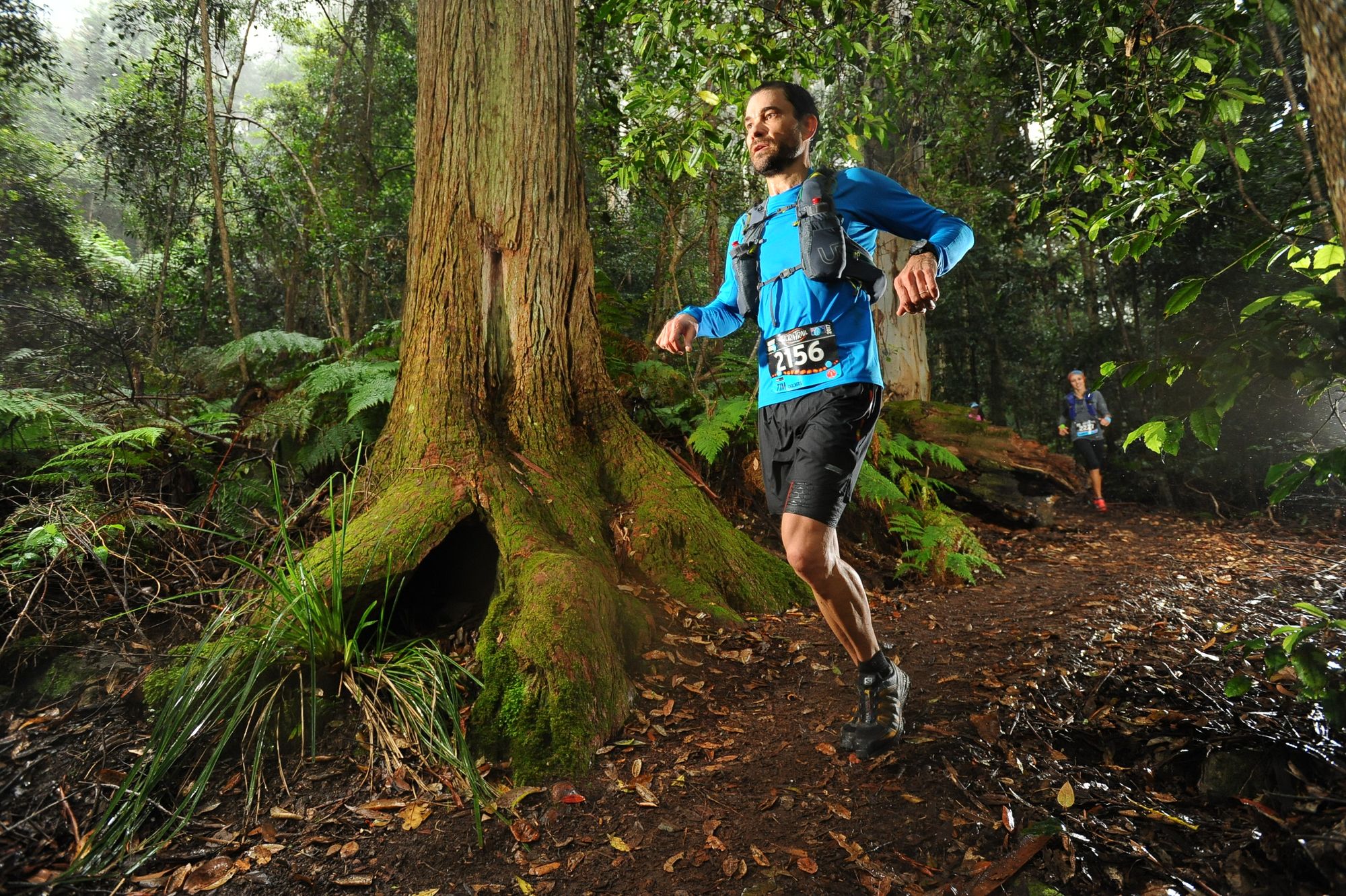 I took the Stryd Power Meter for every run in the last several months. I had enough data to put together a race plan based solely on Wattage.
I recently competed in the Glenbrook Trail Marathon in the Blue Mountains, just west of Sydney, Australia. I have been using the Stryd Power Meter for all of my running training in the last several months, so before the race, I put together a race plan based solely on Wattage. The Glenbrook Trail Marathon is a comprised of mainly single track for the first 14 kilometres and then wider trails for the rest of the race. You can see from my Sporttracks data that it was roughly 35% Downhill, 27% Flat and 38% Uphill.

My pre-race plan was to break the race into manageable chunks, concentrating on 6 of the climbs that come in the first 34 kilometres, and then the last 8 kilometre downhill section.
My Wattage Plan consisted of: -
• Staying close to 300 Watts on the climbs without going over that number for any extended periods
• Running the flatter sections at 240 Watts
• Running the last 8 kilometre section at 250 Watts – this was higher than my normal training pace, but was higher for the push to the finish.
Here are the elevation charts from 3 of the targeted sections of the race as well as the Wattage information gathered from the Stryd Power Meter.



As you can see, it is very difficult to remain completely below my planned Wattage on the climbs, especially when some of the grades are over 40% in places!
But this is where the Stryd Power Meter becomes so valuable. You can see within a few seconds that you are using more energy than you had planned, and can back off your pace very quickly, unlike the lag you get with Heart Rate Monitors.
I firmly believe that the Stryd Power Meter helped me to manage my energy expenditure and allowed me to run the last 8 kilometre section at close to 4 minute per kilometre pace, and finish 30 minutes under my expected race time.
The Stryd Power Meter is a fantastic tool that can be used to both hold you back when needed, and also to help you try to keep up an effort.
So as both a Running Coach and athlete, I cannot speak highly enough of the benefits of training and racing with Wattage.
I can honestly say that I never run a step without my Stryd Power Meter.
Tim Chalmers
Athletics Australia Level 2 Run Coach
About the Author:
Tim Chalmers is a certified Level 2 Athletics Australia running coach who specialises in middle and long-distance running coaching, with a particular interest in Trail Running.
Coming originally from a Road Cycling background prior to being a competitive runner and coach, Tim has vast experience in the use of power meters and the benefits that come from their use in both training and racing.
He has been using the Stryd Power Meter for all training and racing since early 2017 and have seen a massive improvement in his personal race times.
Tim absolutely believes that using running based power meters are at the heart of any true structured training and racing plan.