Running to Conquer Life with Kev Redford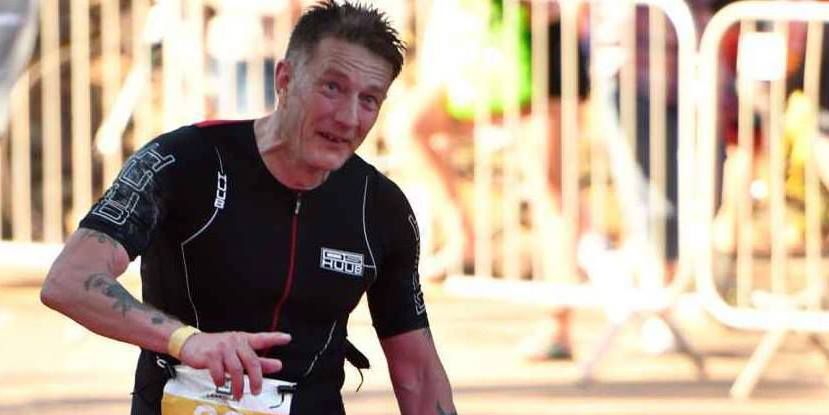 "I appreciate every step of every run"
Life threw me a major curveball after I left the army.
In 2013, I received a grim diagnosis. I had stage four stomach cancer, and the outlook wasn't good. Three months of chemotherapy, surgery to remove my stomach and lymph nodes, and five weeks of daily radiotherapy lay ahead of me.
Uncertainty plagued my mind throughout this period of my life, which was trying for me and my entire family in ways we had never experienced. I pulled through the treatments successfully, but faced new obstacles standing in the way of my running goals. During the procedure to remove my stomach, surgeons cut through my abdominal muscles which left me lacking core strength resulting in posture-related issues.
Ten months following my cancer treatments, I crossed the finish line at the Ironman Staffordshire 70.3. The challenging journey I underwent with my family in the 12 months while fighting cancer and what I had to do just to get to the start line, let alone the finish line, seared this meaningful memory in my mind. In order to complete this run, I had to adopt a very different approach to training.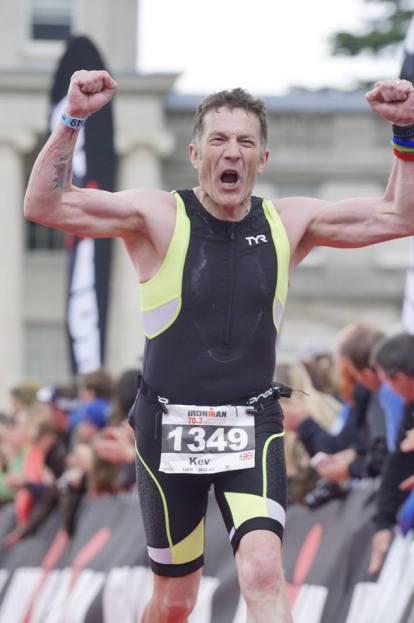 "After so many medical procedures, my body was effectively a train wreck…"
Running for me is a way of life, which for me began on my first day in the army, and it quickly became much more than a hobby. Throughout my running life, I have met some incredible people doing unimaginably incredible things. Yet, I am more inspired by the people who have turned their lives around through running or any other sport. I'm inspired by the people who maybe aren't naturally gifted, or particularly fast, but who go the extra mile, who get up when the world is asleep and drag themselves out the door to run, or those that are running their first 5K at 50. I am inspired by those who aspire to simply be better tomorrow than they are today and are paying the price to get there, in silence day in and day out.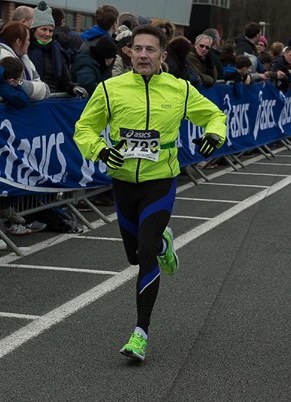 Stryd has been a key part of my training plan. I considered it to runners the equivalent of the power meter has been to cyclists; it's simply a game changer that allows me to accurately plan my runs irrespective of where I am running, what terrain I'm on, and whether it's a hilly or flat route.
Two hundred and fifty Watts is 250 Watts, and knowing my own Power Zones allows me to create a plan that I have full control over and even allows me to know how each session is going to end. I'm a full-fledged numbers geek and Stryd gives me more metrics to work with.
I have been surprised by the positive effect that age has had on my running. Even though my pace slowly drops off as I get older, my endurance actually improves with good form and consistent training, . I find it easier now than ever before to run longer distances, and I've experienced an improved recovery on shorter interval and threshold runs.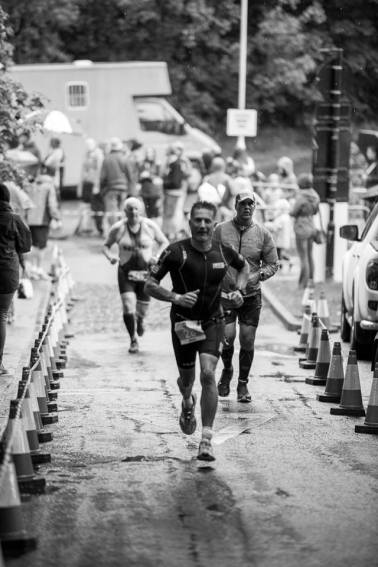 Like most runners, I have a desire for continual improvement. I want to be faster, I want to be more efficient and I want to develop form and endurance. Just two weeks ago I crossed the finish line of the Lakesman 140.6 Triathlon hand in hand with my grandson. It was a marathon-distance run in the heat which made it particularly challenging, but my grandson is one of the most important things in my life and every step was a step closer to getting that very special finisher's photo and the lifelong memories that go with it.
There is not much more rewarding than that feeling mid-run where you're in full control, with the wind in your face and feeling alive. Having been in such poor health in the past, I appreciate every step of every run, and it's very easy for me to get emotional while out in the rain with little more than my own thoughts of what might have been to keep me company. I no longer find running a chore, but instead, use it as a strange kind of therapy. I find that in life, it's great if you can do what you "want" to do rather than what you "have" to do and I "want" to run, pretty much every day.