14 Ways a Power Meter Can Make you Faster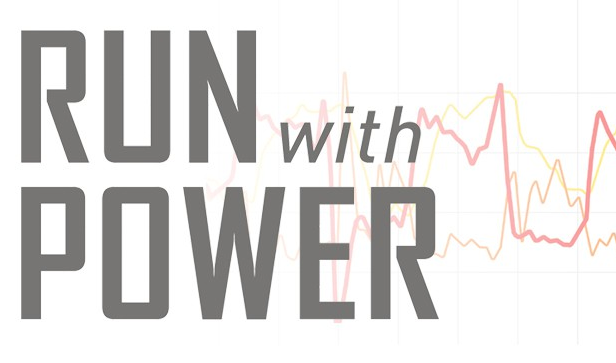 Why do I need a power meter again?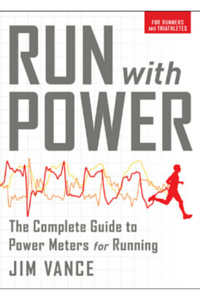 Author Jim Vance's article in the online edition of Triathlete Magazine outlines 14 reasons using a power meter can make you a faster runner.
We're always ready to jump on a new analogy to help put the power meter into an every day context.
In his running power meter article, Jim has managed to explain how a power meter fits into your training arsenal perfectly.
'Running's step up to heart rate monitors was a revelation, but in retrospect, it was like moving from the typewriter to what we would now regard as an old, heavy, slow desktop computer.
Today's GPS wrist units are like the first cellphones, much like a flip-phone. The portable power meter for running is the next step, equivalent to the laptop, tablet, and smartphone coming into existence all at once.
While you can still accomplish a lot with a desktop computer, you likely will be much more effective in many ways if you add the laptop, tablet, and smartphone to your arsenal. This is what the power meter brings to the world of training and racing for competitive running.'
Read Jim Vance's full article here >>
What's your goal?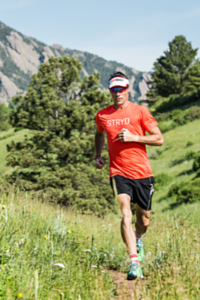 If you're planning on qualifying for an event, have a race time goal, or just want to raise your pace, you need to raise your game.

The higher you set your goals, the more commitment you have to bring to the game. The margin for error will become much smaller.

Read more from Jim about all the tools runners currently use to track performance at the Triathlete Magazine's article

While all metrics are useful, adding a power meter into the mix can have a significantly positive impact on your training and performance.
14 Reasons to Use a Power Meter
Jim suggests (and we agree) 14 specific ways training with a power meter can add to your training. We've summarized them here for you.
Boost Your Training Specificity: Simply stated, in order to become better at a specific task, you must practice or train that task. Power meters help identify that.
A Running Power Can Improve Your Running Technique: Imagine making a small change in your run form and seeing a major change in power (whether good or bad).
Your Power Numbers Don't Lie: Yes, pace is a good tool for analyzing your training, but power, pace and heartrate together are an even more powerful way to measure training and fitness.
Predict a Fitness Plateau: Used together, your power, pace, and heart rate numbers can tell you when you're about to hit a performance plateau and need to consider a change in your training.
Monitor Injuries: If you get injured, you can use your power meter measurements to understand exactly how much fitness you've lost or not lost.
Know Truly How Hard You're Training: With power data, you can know your actual training volume, intensity, stress, and fatigue.
Better Recovery: If you understand the correct amount of recovery you need based on the data from your power meter, your training will be better.
Power Meters Offer Precision Tapering: You can use a power meter to better plan and perfect your taper, down to specific target numbers. When you can taper with precision, you'll know you are ready when you toe the start line.
Warm-Up Without Wasting Energy: There's no use expending more energy before a race than absolutely necessary.
Power-to-Weight Ratios: Your power meter will identify your power-to-weight ratio, which can tell you a lot (including your ideal racing weight).
Speed per Watt: Possibly the most important concept in this book, and arguably the biggest advantage of a power meter
Is Your Training Working?: At the end of your season, the data you've accumulated from your power meter can be invaluable in assessing how well your traini
Pacing to Win: A power meter can help you establish and maintain the correct pace
Know When to Open the Throttle: A power meter can help you determine—even in the middle of a race—when you have the form to open the throttle.
Special Offer: For a limited time all orders of a Stryd Power Meter will receive a free copy of Run With Power by Jim Vance. Get yours today