Stryd Heads to Rio for Global Sport Innovation Finals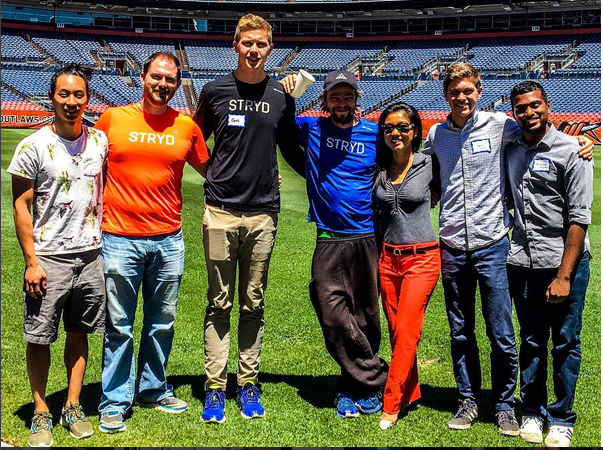 Global Sport Innovation Competition: Denver Pitch Day


The Stryd team headed to Sports Authority Field at Mile High in Denver, home to the Denver Broncos on June 15 to be part of a group of ten companies pitching before a panel of six judges in the Global Sport Innovation competition.
The competition managed by the Hype Foundation brings together the best and brightest entrepreneurs from all across the globe, focused on building innovative products and technologies that disrupt the world of sports as we know it.
8 Days, 71,000 Innovators, 47 Countries
Sponsored by the likes of Google, Saucony, and Microsoft, the Global Sports Innovation competition held eight pitch days all over the world including Israel, Italy, Greece, Kenya, UK, Brazil and the USA. More than 71,000 innovators from 46 countries applied to have the opportunity to present at their regional competition.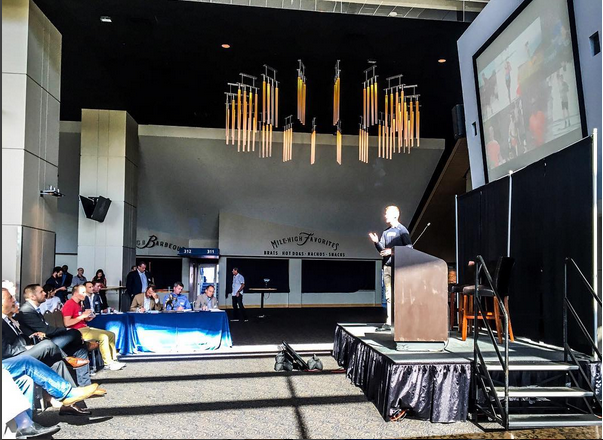 Stryd took it all in our own stride and won over the judges in Denver, including none other than decorated Denver Bronco quarterback and now general manager, John Elway.
Team member Angus took to the stage, followed his race strategy and got Stryd to the finish line with grace!
It was an honor to be among the other finalists ranging from LED enhanced running clothing, customized joint braces, a team management app, high protein supplements, and an innovative soft tissue pressure device.
Brazil, Here We Come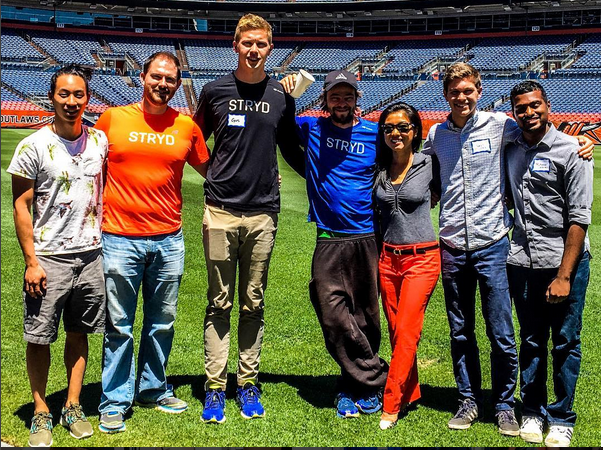 Winning the Denver pitch day means Stryd will be headed to Rio to present at the international finals during the Olympic Games themselves.
Robert Dick, our CEO summed up the day for us all, "We are thrilled to be representing running technology in Rio with Stryd. What the Stryd running power meter offers athletes and their coaches is a real game changer. To have the opportunity to showcase the technology during the world's largest sporting event, is a huge and exciting opportunity."
Make sure to follow us on social media @StrydRunning, so you can follow our Olympic dreams as we head to Rio with those who inspire us every day to dream, innovate and push running boundaries beyond all of our expectations.
Check out some of the companies behind the competition and those supporting Stryd's journey to Rio.
Hype Foundation
Black Lab Sports
Denver Post