Solving the problem of pride vs bravado with the Power Duration Chart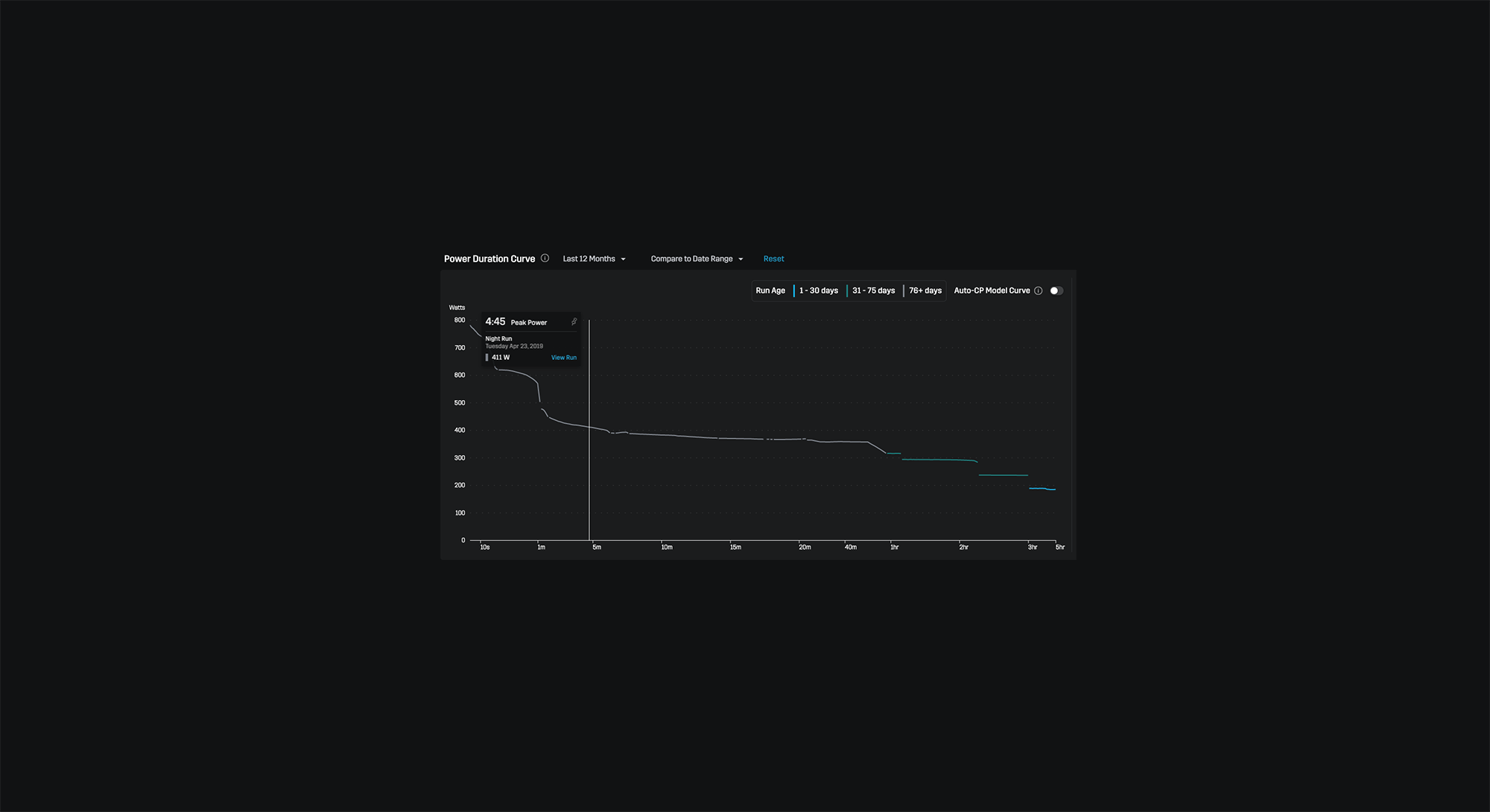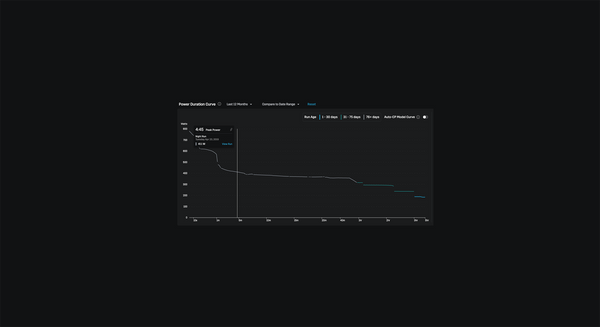 Here is a tough question to answer that involves a choice of personal pride vs bravado.

What would you rather have?

Option #1: Better Time

You just had an admittedly mediocre performance on a sunny and cool day on a fast course that surprisingly still resulted in a personal record setting performance which puts a big smile on your face but leaves you with a tinge of disappointment as you know you could have finished even faster if you had pushed harder.

Option #2: Better Performance

Or, you just had a triumphant, all-out performance in the gruff, windy conditions of a chilling Spring day out on the rolling hills of your local cross country course that slow you down to a time that you wouldn't boast about but you still walk around beaming with pride because you can dream of how fast you will run when there are better conditions.

It is a tough choice because it is a decision between discovering a benchmark (fast finishing time) you can use to see how you quantitatively stack up against your past performances vs discovering your maximal capability but the finishing time is not easily comparable.

I have good news for you.

This choice is a lot easier with the Power Duration Curve chart in the new PowerCenter.

Here is the chart you should look for when you load up the PowerCenter:
How does this chart help solve our conundrum?

The Power Duration Curve only cares about two things: power & duration

It plots out your best efforts in terms of how long you sustained your best power output.

And, it sifts through your thousands to millions of power data points to discover these best efforts for you so your improvements in performance never go unnoticed.

This gives you a reliable method to compare your current performances against past performances in an apples-to-apples comparison.

For example, this chart would prevent mistaking the fast effort described above as your best performance.

Your fast but sub-maximal effort on a nice day may have had you running at 271 watts for 24 minutes.

The slower but maximal effort on the tough course may have had you running at 278 watts for 25 minutes.

The harder and longer effort would win out on the chart.

This is invaluable information to know as it lets you know if your recent training is paying off and how much it is paying off without needing to rely on finishing times to make that determination.

What is the meaning of all this?

While a fast time may give you some bragging rights, a maximal effort is going to be far more informative of your true running capability and that effort can be quantified with Stryd.

Load up the new PowerCenter on your web browser and enjoy this new chart.

Reply to this email if you discover any new and interesting insight from analyzing your data!

Best,
The Stryd Team
---
Instructions on how to access the new PowerCenter

- If you would like to access the new PowerCenter, please visit https://www.stryd.com/powercenter/ in your web browser. (The new PowerCenter even works on your mobile phone as compliment to the Stryd mobile app!)

- If you have a question about how to use the data, please access our knowledge base here: https://support.stryd.com/hc/en-us/categories/360002665393-PowerCenter-Tutorials-and-FAQ

- If you would like a deeper explanation on this specific chart, you should visit our knowledge base here: https://support.stryd.com/hc/en-us/articles/360039749793

- If your data looks wrong or if you cannot access the new PowerCenter, please email us at support@stryd.com and we will help!