Why is nobody talking about the new Running Stress Balance feature?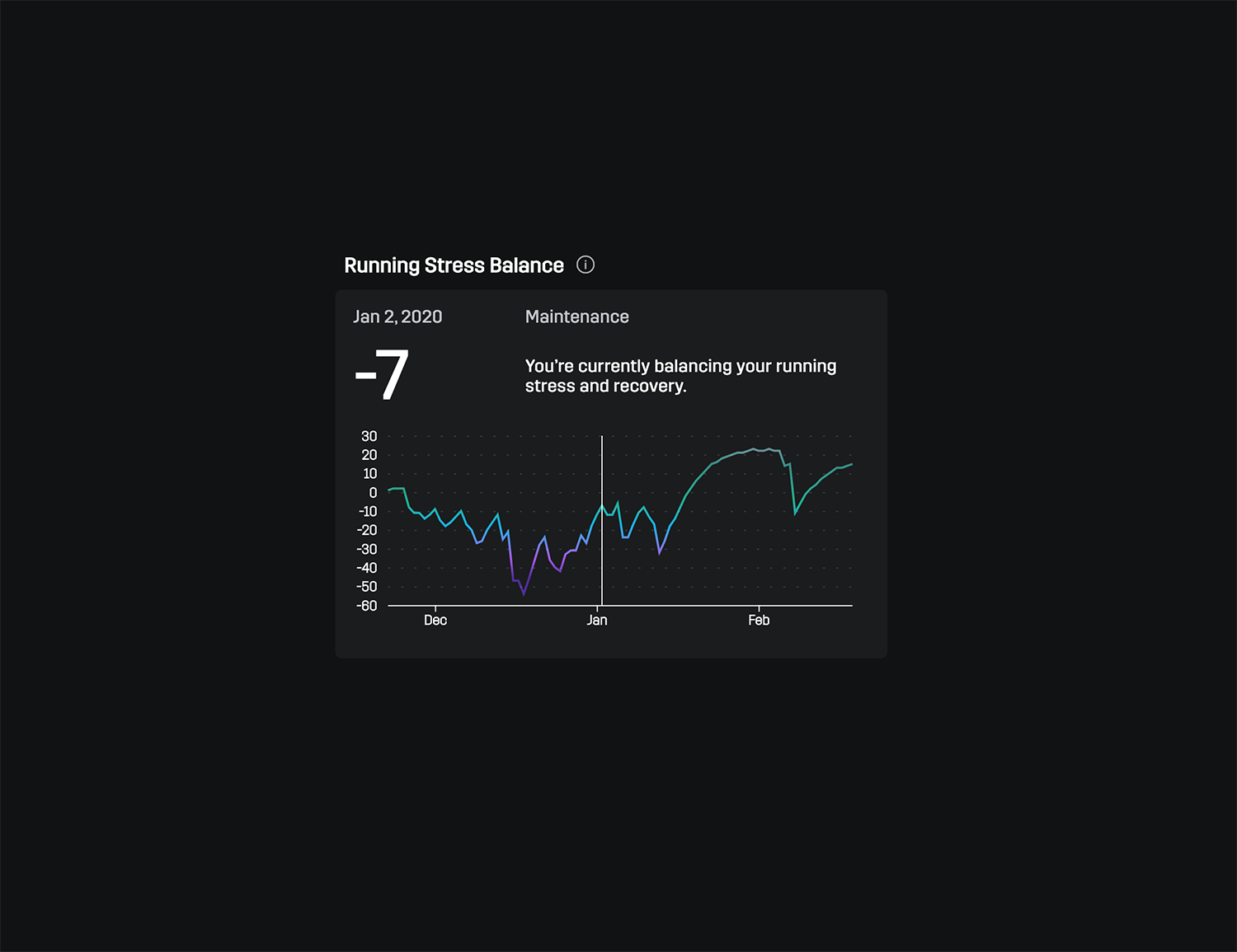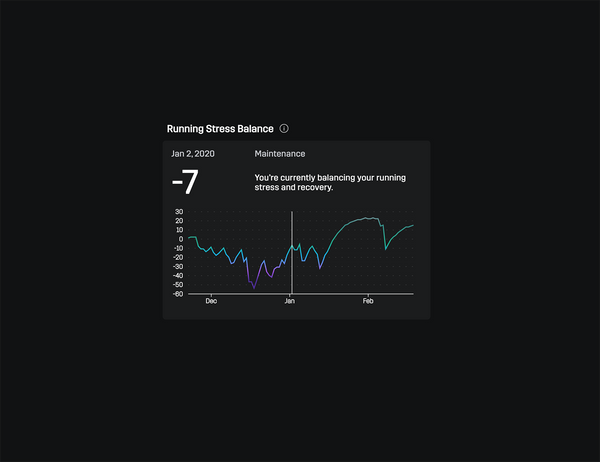 When we released the Running Stress Balance chart to our iOS app last year, we were a bit skeptical that it even worked.

Why?

We usually hear Stryders singing from the rooftop about how and if our new features are working.

That didn't happen with this launch.

Instead, the customer base was rather silent.

We came to the realization that it must be a good thing that Stryders were quiet about the new feature.

Oddly enough, it meant it was working.

That silence meant they were no longer experiencing unhappy, stressful overtraining moments.

Examples:

Stryders were no longer running themselves into the ground with a stressing workout when they were still exhausted from the previous workout.

They were no longer extending their long runs week-by-week and building up unbearable, sustained fatigue.

Plus, they were no longer entering into races with exhaustion from months of hard training.

The Running Stress Balance is a customer favorite not because new things started happening.

It is a favorite for all the things that stopped happening.

Guess what?

We like the silence about this feature.

We would like to keep that way, so we brought the Running Stress Balance chart to the new PowerCenter.

Here are 5 more ways you can use this chart to achieve a happy balance of stress and rest:
#1: Don't go to the well (a.k.a. below -25) too frequently.

You should be careful in going below -25 (i.e. into the Cautionary or Overreaching category) more than once every two weeks. Endurance runners can appreciate a period of hard training but weekly repeated instances of hard stress will eventually burn you out.

#2: If you are fearful or anxious about an upcoming week of difficult training, there is probably a reason why you feel that way.

Check out your chart to see if you have been slowly and continually dipping into the negatives. This is a sure-fire sign that your body is agreeing with the chart and that it may be useful to tweak your upcoming training block to lessen the load.

#3: Your chart is only as good as the data that you put in.

Be sure to wear Stryd for as many runs as possible so you know that your chart is giving you a complete picture of your training. If you only forget to wear Stryd for a single run, your chart will likely not be affected much. Yet, repeated missed runs will degrade your chart and provide you incomplete guidance.

#4: Performance windows are brief so go capitalize on your work.

If you sustained a long period of productive fitness-building training in the Productive and Maintenance categories and you have an upcoming race, it is time to seize the opportunity and capitalize on your work.

Let your values briefly drift above +5 into the Performance category and go race!

#5: Recovery may mean an easier run, not taking the day off.

You don't need to take a day off every time you go too deep into the negatives on the Running Stress Balance chart. Often, the best option is to slightly cut down your work load by shortening your easy run or dropping a few reps off your workout.

There you have it.

You are moving closer to chart mastery if you understand and apply these strategies.

And, if you achieve chart mastery, you won't have much to say about the chart because you will be avoiding all the pains and mistakes involved with training too much or too hard.

Enjoy the new Running Stress Balance chart in the new PowerCenter!

Best,
The Stryd Team
---
Instructions on how to access the new PowerCenter

- If you would like to access the new PowerCenter, please visit https://www.stryd.com/powercenter/ in your web browser. (The new PowerCenter even works on your mobile phone as compliment to the Stryd mobile app!)

- If you have a question about how to use the data, please access our knowledge base here: https://support.stryd.com/hc/en-us/categories/360002665393-PowerCenter-Tutorials-and-FAQ

- If you would like a deeper explanation on this specific chart, you should visit our knowledge base here: https://support.stryd.com/hc/en-us/articles/360039261374

- If your data looks wrong or if you cannot access the new PowerCenter, please email us at support@stryd.com and we will help!