How do power-based zones fit into a week of training?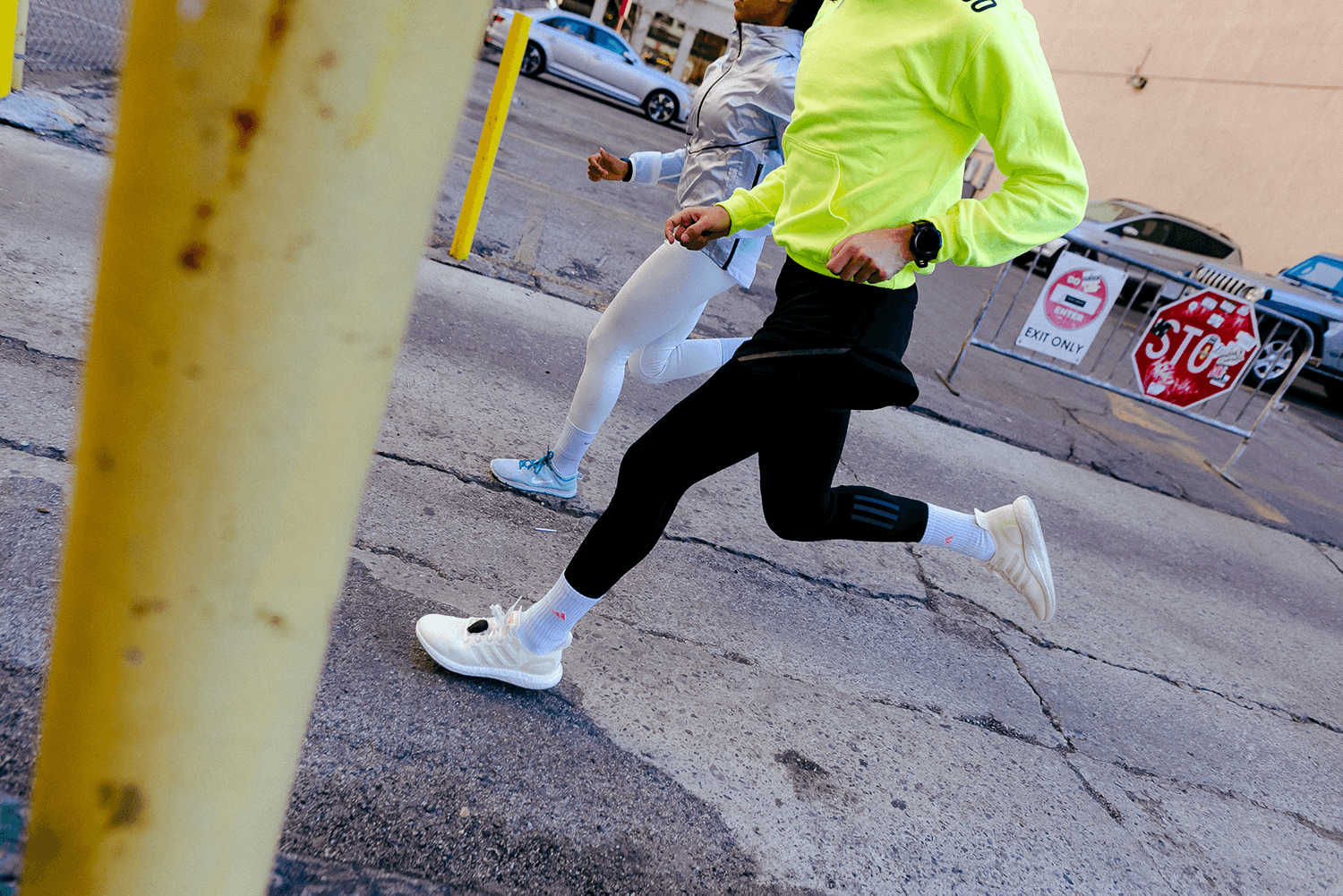 In order to successfully train with Stryd, it is important to first learn the concept of Critical Power.

Critical Power is the threshold at which the dominant type of fatigue you  experience during your run changes. In other words, Critical Power represents your current performance and capabilities because it informs how hard you should race and how hard you should train.

You will receive a set of training zones and race targets based on your Critical Power. You will be prescribed power zones for every intensity from easy running to hard interval repeats.

By focusing on specific training zones and percentage targets related to your personalized Critical Power value, you will have informed and targeted training to better improve your running.

The simplest way to determine your Critical Power when pulling Stryd out-of-the-box is to input a 5K or 10K time (you can estimate your 5K or 10K time if you have not raced recently) into the Critical Power calculator option in the mobile app. This estimate will give you good-enough power zones for you to begin training by.

Once you have at least ten runs in the Stryd PowerCenter, we will generate an auto-calculated Critical Power value for you. This value will be more personalized to you and adapt to you as your fitness changes. Read about enabling auto-calculated Critical Power here >>
Let's see how we can put Critical Power and Power Zones to use.

It is extremely helpful seeing some different types of workouts in the context of power. For this email, we asked Kaylee at Stryd to give some examples of different training runs to help you visualize incorporating running with power into your training.
Kaylee's Training Week

Monday

I follow a Monday-Sunday running schedule, so it's the start of a new week!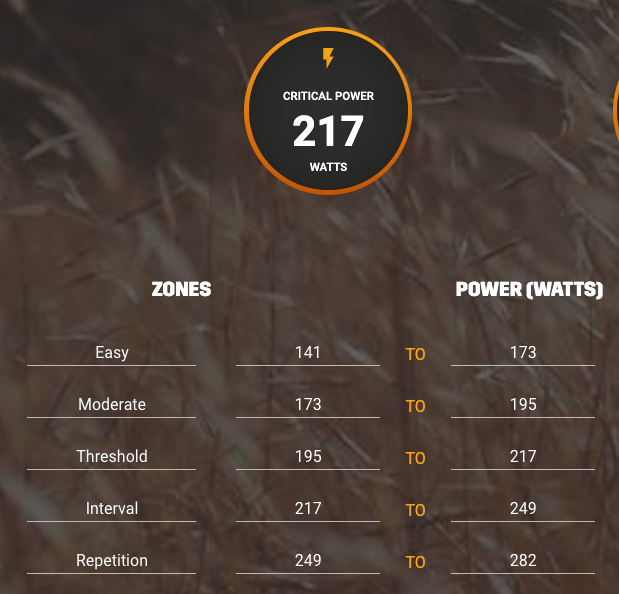 The main focus of my Monday morning runs are to regroup after a tough week of training the week before and to gear up for the new week of training ahead.  These runs are typically done on the flat dirt path by my house.

I had an easy 8 mile run in Zone 1 (170W) with 6x100m strides in upper Zone 4 (246W) at the end. For me, I really find value in staying in Zone 1 for my recovery to ensure I am running easy enough to actually recover. Adding some short strides (10-15 seconds of faster running) is a way to check and see how my legs are feeling ahead of a workout the next day.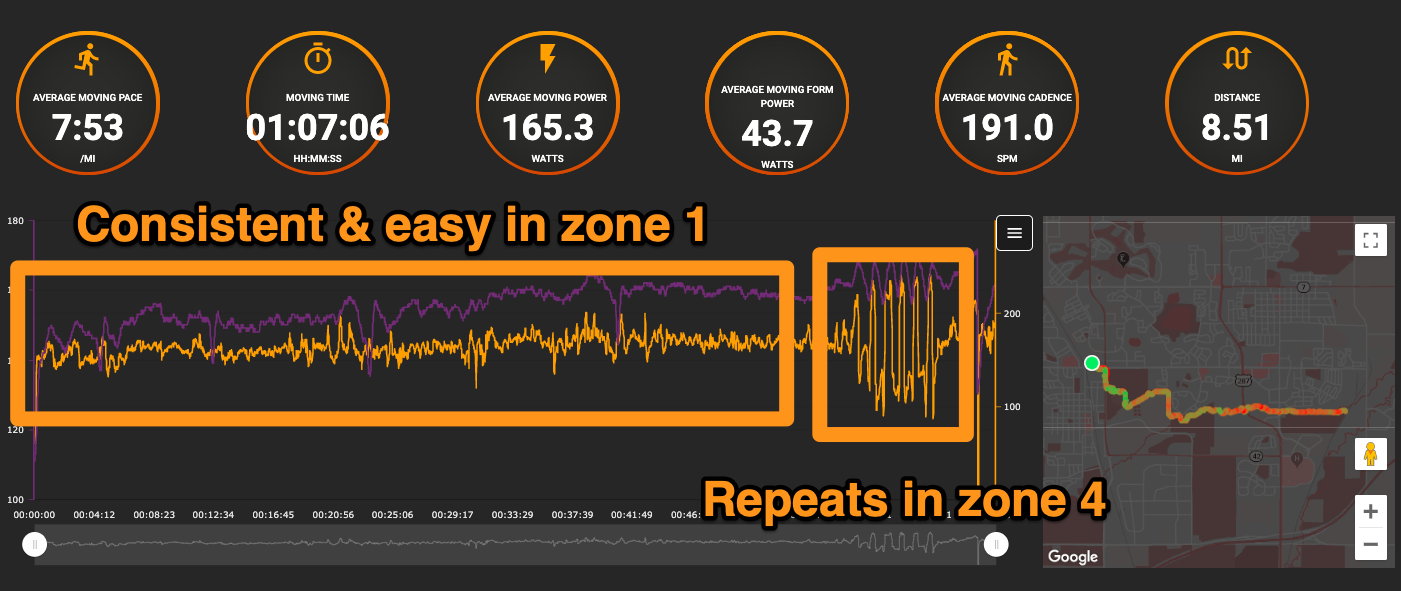 Tuesday

Workout Day! After a tough interval session on the track last Tuesday, this week's fartlek workout is more about getting in a hard effort without stressing about hitting splits. The goal for this fartlek is to run in low, mid, and upper Zone 3 (threshold). If you've never done a fartlek workout, the name might throw you for a loop. In my training, a fartlek simply means a workout that is time-based repeats.

AM: 11 miles in total. The workout was a 4x (3:00, 2:00, 1:00) fartlek with 90 seconds recovery jog in between intervals and a 3-minute recovery jog in between sets. For the 3 minutes hard, the goal was to run close to 220W or keep it to lower Zone 3. For the 2 minutes, I stuck to mid-Zone 3 or 230W, and for the 1 minute hard went for upper Zone 3 or 235W. Both the 90 seconds and 3 minutes were an easy recovery jog in Zone 1.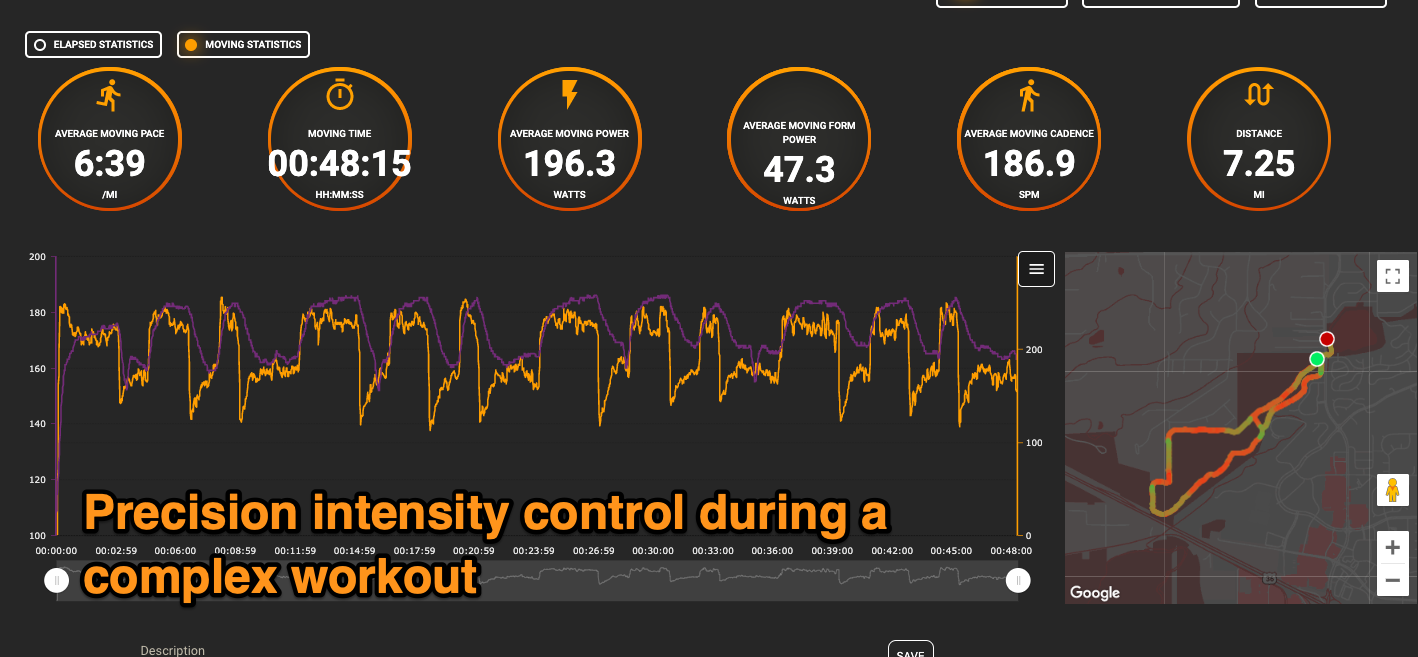 PM: 4 mile easy run in Zone 1.  It can be hard to stay motivated for the afternoon double run after a tough morning session.  I find that meeting up with other runners to share the miles helps them breeze by!
Wednesday

Wednesday is medium-long run day!

For Wednesday runs, I try to run a more honest route with rolling hills. The goal is to keep it an honest pace in Zone 2 without overdoing it post-workout.

I had 12 miles in Zone 2 (180W).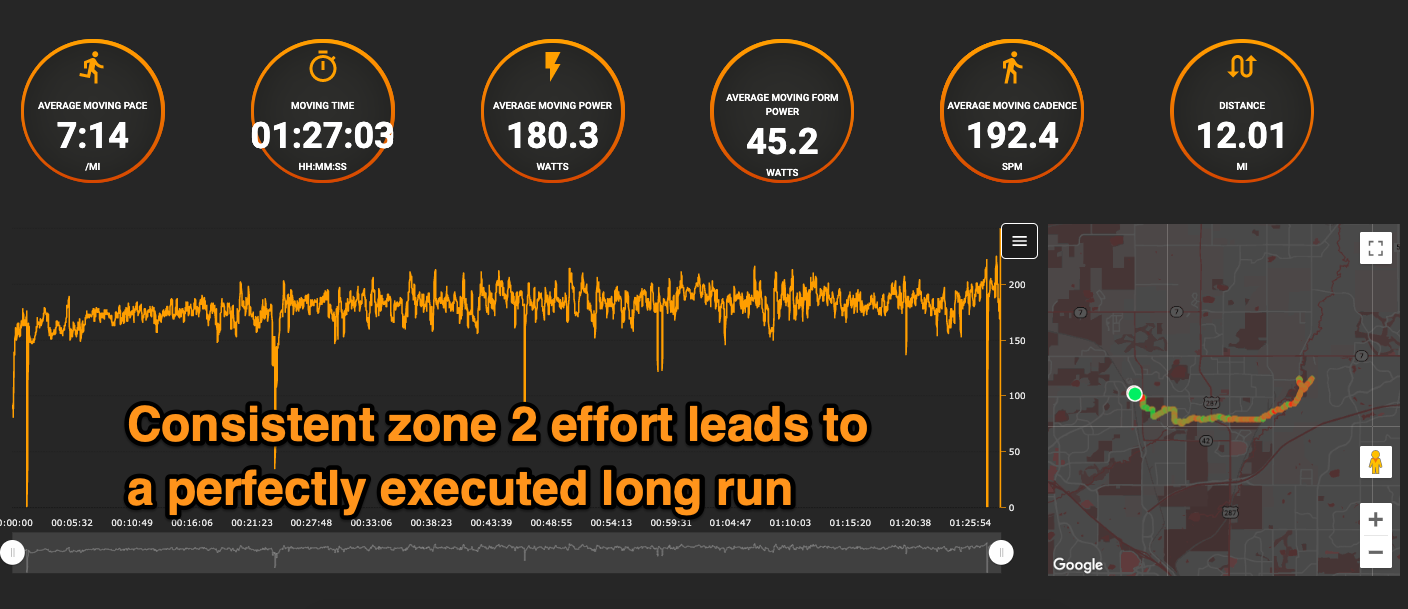 Thursday

After a hard session on Tuesday and a longer run yesterday, today's run is a complete recovery run.  It is similar to the Monday run in that I have an easy 8 mile run in Zone 1 (164W) with 6x100m strides in upper Zone 4 (240W) at the end. Strides at the end of the run always help me turn over the legs after an easy run, gearing up for harder efforts to come.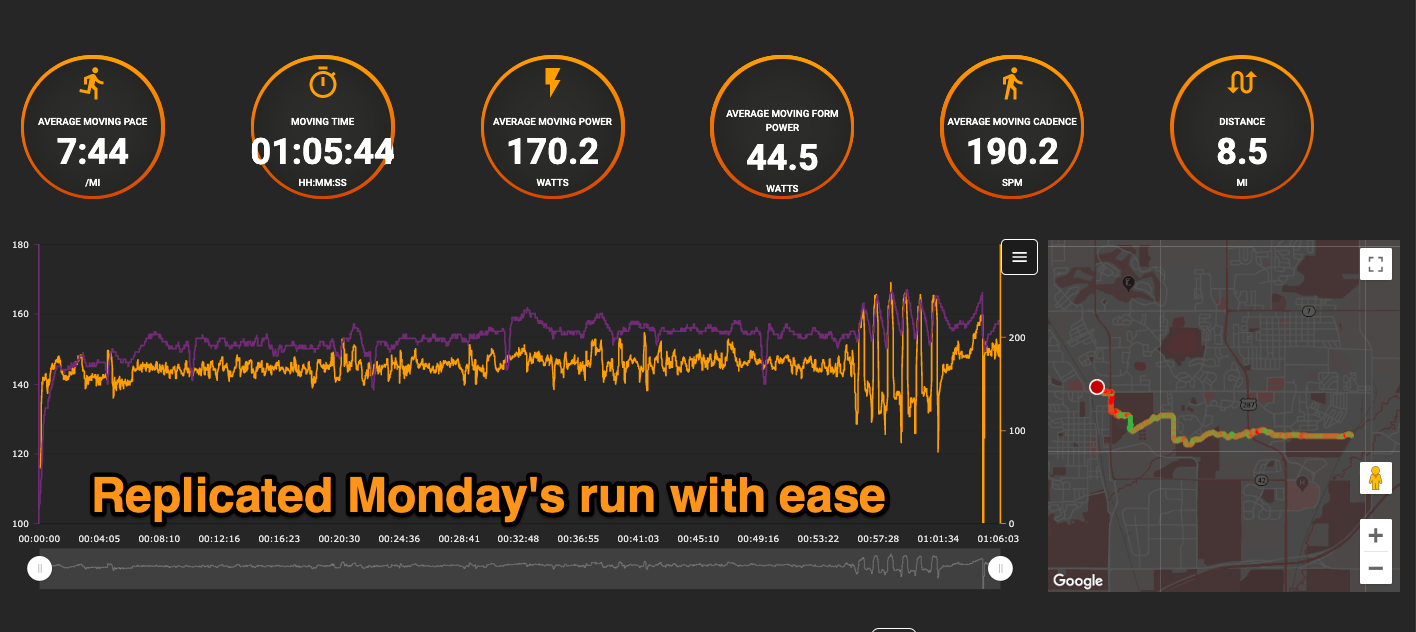 Friday

Track Threshold Workout!

I normally run my threshold workouts on a flat road or dirt loop, but this week we are switching things up.  I typically shy away from the track, but sometimes it is nice to lock into a specific pace and clock off one lap at a time. I was able to stay very consistent and average 218W for this almost 25-minute session.

AM: Workout is a 4.5 mile tempo on the track aiming for threshold pace or Zone 3.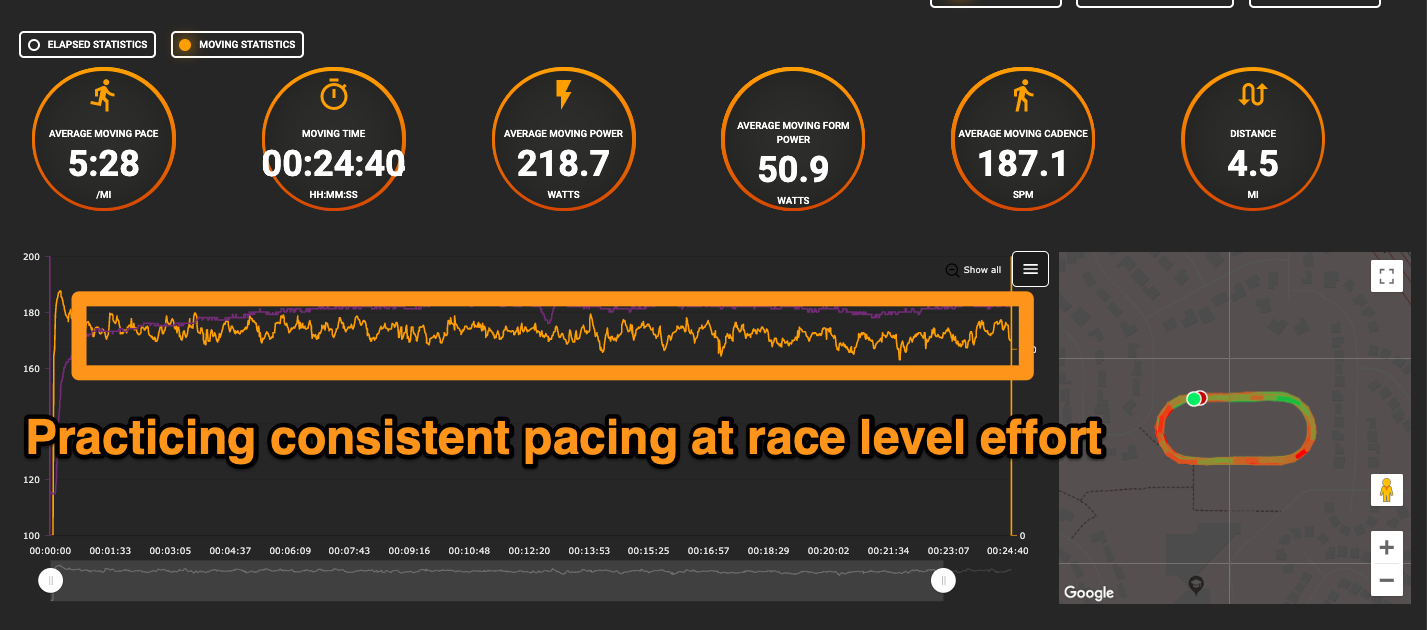 PM: 4 mile easy double run in Zone 1.  I think of the afternoon run as an active recovery run.  It helps me flush out the legs from the morning workout, while still getting some more miles for the week.
Saturday

Saturday is meant to be a full day of recovery and that starts with a very easy 7 mile run in Zone 1.  It has been go, go, go all week and now it is time to take it super easy. I stick to flat and dirt trails on Saturday to make sure that I recover from the long week and to prepare for the long run tomorrow.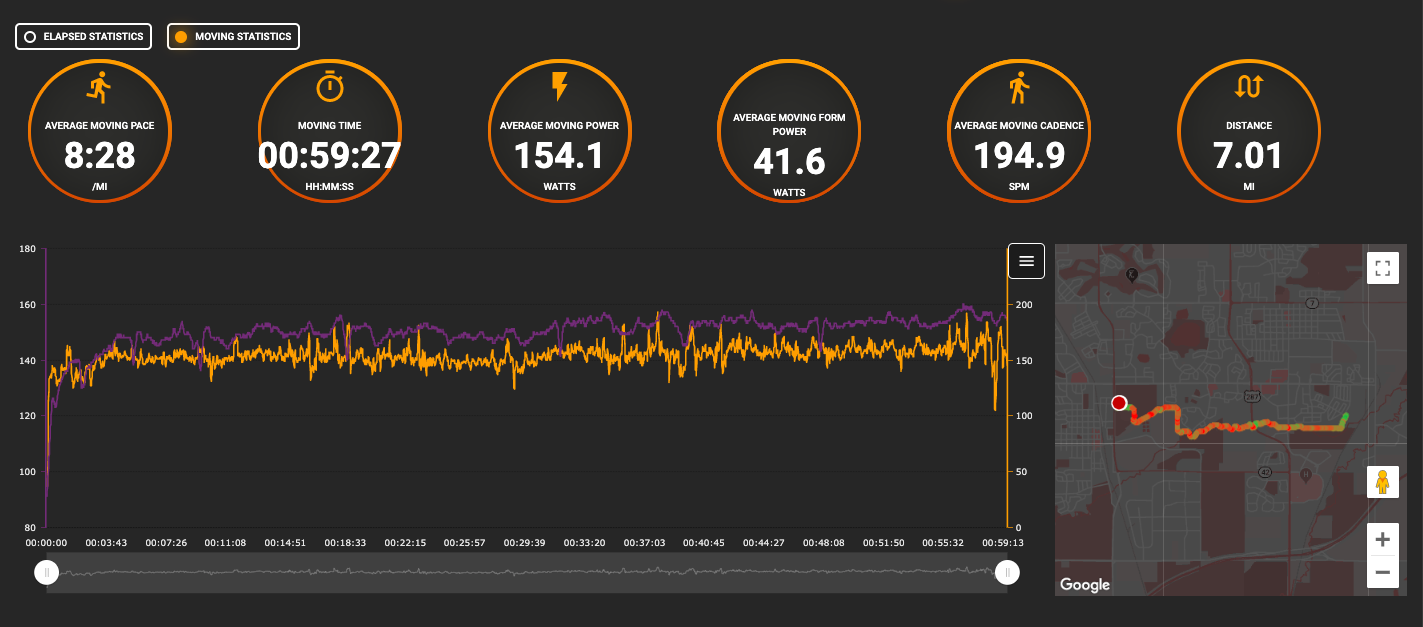 Sunday

Long run day!

Today's run is 16 miles in total starting with 3 miles in upper Zone 1, 10 miles in lower Zone 3, and ending with 3 miles in Zone 2. This run was a great way to cap off the week and I was really pleased with how well I stuck to the training plan. Including a variety of efforts in my training each week helps me stay focused and ready to tackle races coming up later in the season.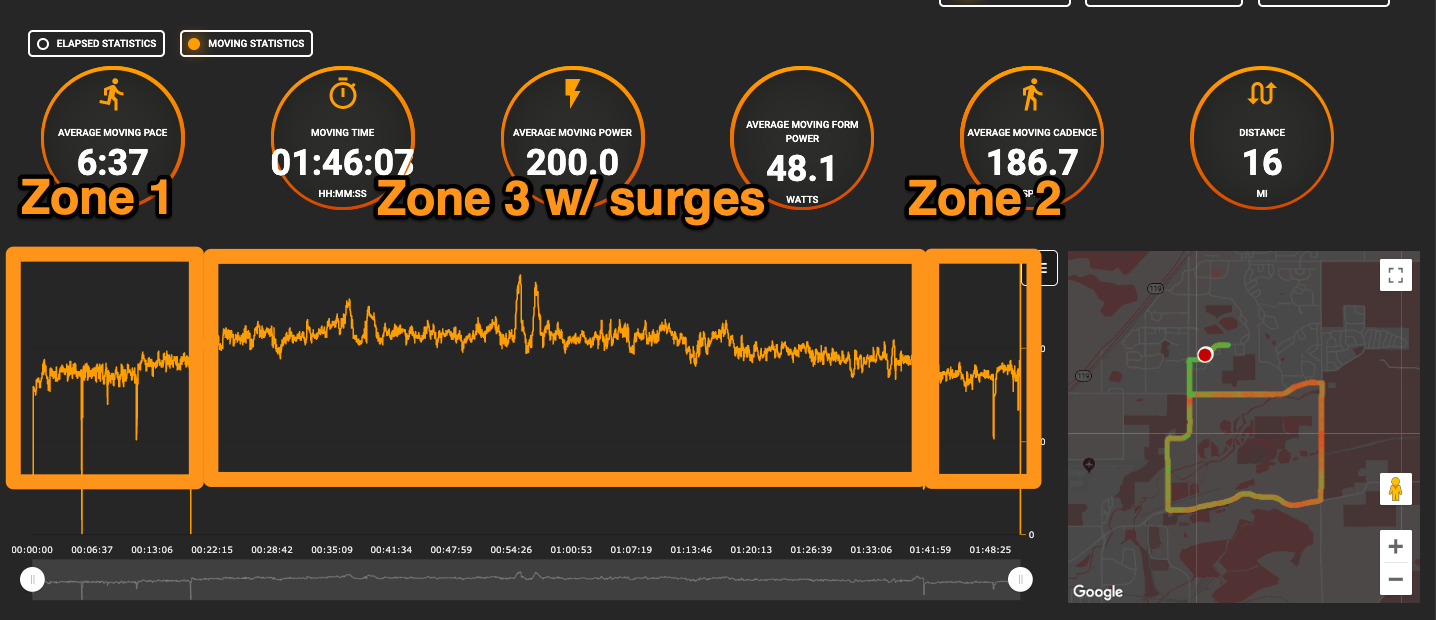 Conclusion

From this week of training, you can see the importance of settings

Visit our training guide in order to setup your power zones and get started on learning >>