Announcing the Stryd Referral Program
Word of mouth has always been a major part of how Stryd has grown. When I meet Stryd owners, one of the first things they tell me is how they have convinced many others to run with power.
We are going to try an experiment. This is similar to the referral program that Tesla offers its customers. What works for Telsa may not work for Stryd, but it is worth trying, as the net result would be rewarding you for your loyalty.
From now until the end of the year, if someone buys a Stryd through your link (go to stryd.com/riplaces to get yours), you will get a free pair of Stryd Riplaces. Riplaces never untie, speed up transition times, and offer custom tension for perfect comfort.
You upgraded your running with Stryd. Now, upgrade your shoes with the latest innovation in lacing technology: Riplaces.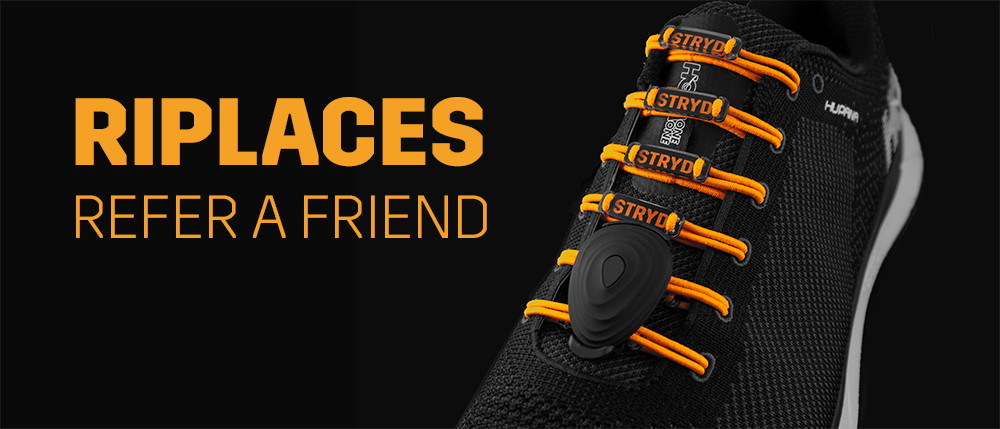 Just for fun, there will also be some things that money can't buy. After five referrals, the Stryd team will personally analyze your run data and help design a race plan around your upcoming event. After ten referrals, you and a friend are invited to visit Stryd headquarters to do a free VO2 and lactate test on our TuffTread treadmill (max speed: 28 mph). The first person to ten referrals will have his/her airfare paid for to visit us in Boulder, even if you are flying internationally. You can experience the famous routes that are popular among the local elite athletes. This will be fun experience.
Best,
Nick & the Stryd Team
How do I earn a referral?
Tell your friend about the benefits of running with power.
Once they are convinced, tell them to buy Stryd at your special URL (get your code at stryd.com/riplaces)
When your link is used, you will receive an email to redeem your prize.