Watts That Won: Joe Gray Stuns the Field to Win the Pan American Cross Country Championships
"My goal coming into this race was to medal, Joe said, "I knew it would be hard because of the depth [of the U.S. Team], but I was going to give it my best shot."
Setting The Stage
Joe has an advantage heading into most races: he lives and trains at altitude in Colorado Springs. However, the Pan American Championships brought in athletes from all over the Americas. Joe had to face the Chilean runners who live and train in the altitude of Andes mountains and a host of strong international competitors. Joe could not simply rely on his altitude training to gain an advantage. He had to find a unique strategy to give him an edge on race day. He looked to his Stryd power data to gain his edge.
Watts That Won = 381
Joe's race plan was simple. Stay in the pack for as long as possible, and then break away in the last kilometer. On the surface probably looked pretty similar to that of his competitors, but Joe's strategy was different in one key way: Stryd.
In the week leading up to the race, Joe dissected his performance at the U.S. Cross Country Championships. He looked at his wattage in different stages of the 10k. Joe was able to pass a number of people in the last kilometer. He wanted to do the same in this race, so he found the exact average wattage (370) he had run leading into the last kilometer. Although the courses were different, he trusted his wattage, and knew he would have enough in the tank to pull away from the feld.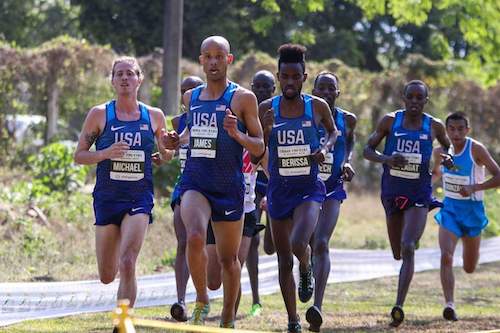 Joe has raced both the NACAC and the Pan American Championships before. He won the NACAC championships in 2014. His best finish in the Pan American Games: 7th. Joe's experience meant he was familiar with the environment. He also had a strong US team to encourage him. The team featured six athletes specializing in cross country. Joe's strength is mountain running--not cross country, but if we've learned anything from following Joe throughout the last few years, never count him out.
The Race
When Joe arrived on race day, it was hot, just as he expected. He was under 1,000 miles from the equator; a little different than Colorado Springs. Difficult conditions, whether extreme cold, like when Joe won the American Snowshoe Championships or extreme heat, play into Joe's hand. To make matters better for Joe, the cross country course was much more of a "real" cross country course, featuring rough footing, some tight turns, lots of pace changes, and even a log jump every lap. Between the heat and the course difficulty, it was going to be a tough day for everyone, and that is exactly how Joe wanted it to be.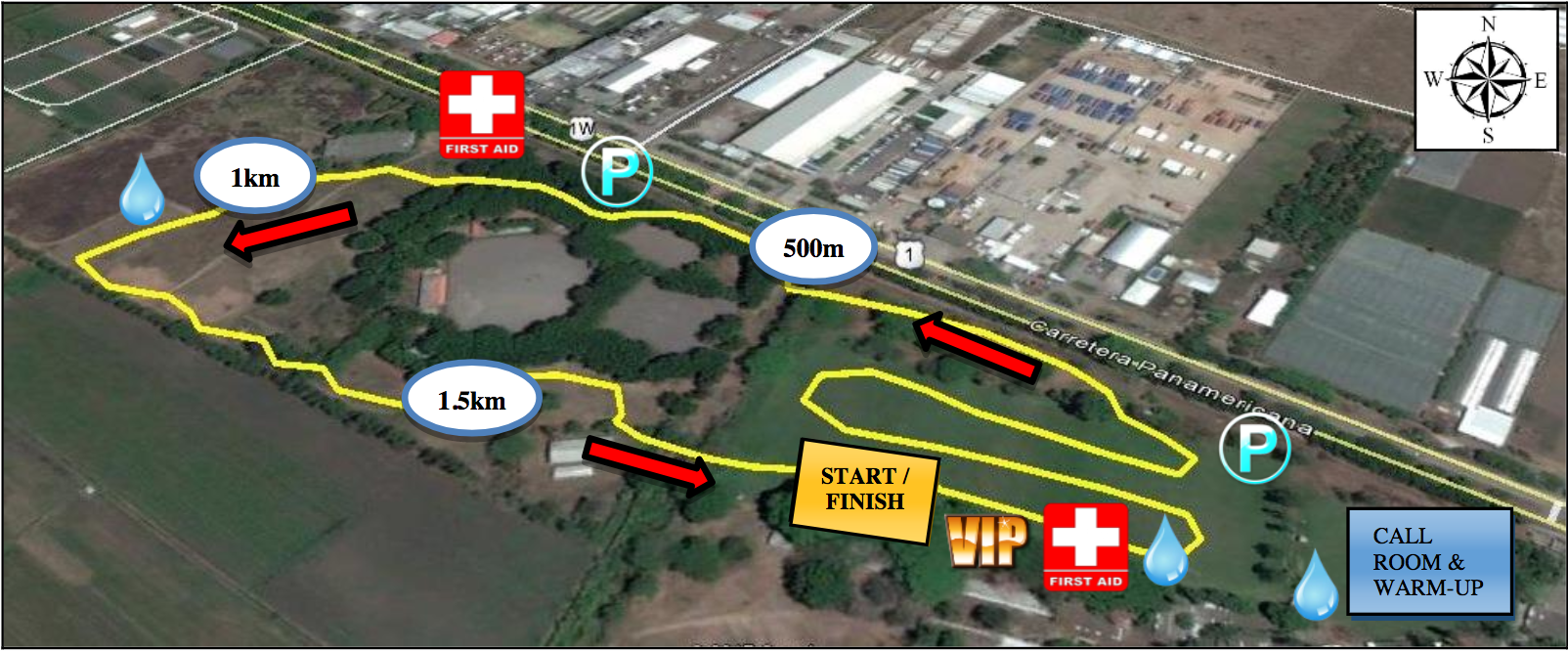 The race didn't start as Joe envisioned. A second crack, after the first caused Joe and some other athletes to believe the field was being called back; however, the race went on. Joe was 15th and back at the start, but was able to work his way back up into 5th or 6th place in the first 5k of the 10k race. Luckily, the pace started to relax due to some small hills on the course. Pretty soon, it was game on. Two Peruvians started surging in an attempt to weed out the lead pack. Surges from the top Americans followed. Joe maintained his composure during these pace changes, and even felt good enough to try to break the field himself. Instead, Joe's American teammate, Augustus Maiyo, also a previous NACAC champion, passed Joe during the surge. Joe quickly rebounded, staying in the lead with two other athletes right there with him. Now it was only Augustus, Joe, and Cristian Mendoza, a Chilean who ran in the 2016 Olympic Marathon.
The last kilometer threw a curveball at the field. There were a lot of tight turns, which caused the athletes to slow down and speed up again and again. The heat had also taken a toll on the athletes, but that was good news for Joe. Soon, Augustus passed Mendoza, and it became clear an American was going to break the tape. Joe glanced down at his power, and saw his average: 370. He felt fuel in the tank, and his numbers confirmed it. Now was the time to go.
In the last kilomter, Joe surged again, bringing his power numbers well above 400 watts. Joe broke the tape in 30:02 to become the 2018 Pan American Cross Country Champion. With his surge in last kilometer, Joe's average wattage increased to 381. Not bad for an underdog on a cross country course. Well done, Joe!
WATTS THAT WON = 381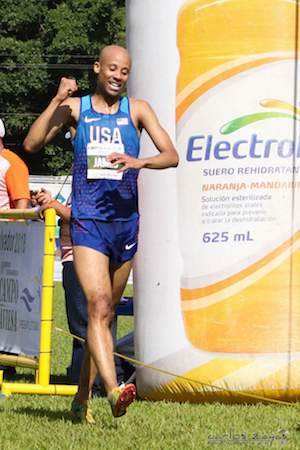 What's next for Joe?
Joe isn't resting on his laurels after this major international championship. He immediately returned to Colorado Springs, where shifting gears and preparing for the World Snowshoe Championships in Spain in early March.
Follow Joe's journey on Twitter and Facebook.
Tweet or send your best winter training photo to Nick. (@NickatStryd or nick 'at' stryd.com)
Photos, courtesy of Carlos Zayas.