Watts That Won: Kanute Shocks The World
A big question loomed for Ben Kanute. How do you top the Olympics? Ben had the answer: you shock the world at a championship event. Ben Kanute took top American honors and second place last weekend in Chattanooga.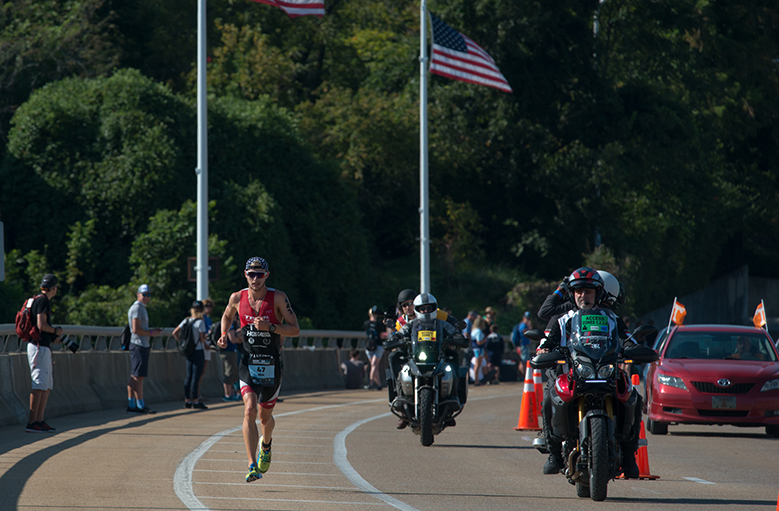 Ben got out to an early lead in at the start of the race and held on to a hefty lead all the way to the run. Everyone surely thought he would burn out and fail during the 13 mile run. How could a short course athlete have the endurance and speed to lead from start to finish? There is one thing they did not know: Ben was following his power.
Watts That Won = 340
Ben set his upper limit to 340 watts. Why is 340 watts important? It was his upper limit based on his previous two Ironman 70.3 races. Ben could push against his limit the entire race without hitting the wall. This let him balance speed and endurance so he could hold onto his massive lead.
Find Your Capability
Ben had raced a few Ironman 70.3 events leading up to the Championship. He had a good idea on his capability but he noticed something odd. His pace numbers were right at his Ironman 70.3 limit, but his power numbers were low. Jim Vance, Ben's Coach, jumped in and did some analysis work. He learned that Ben was capable of more. Ben's pace targets were holding him back because he would have the tendency to back off if his pace crossed the 5:40 mark. Yet, Bens' power was telling him he could run at the faster paces. They decided to follow the power number rather than the pace number. This let Ben reach his true limit and run faster as a result.
Power Your Strategy
Swim: Push the pace and make it impossible to be passed due to the strong current. Get out of the water first.
Bike: Push a high wattage, so the second place competitor cannot close the gap. Get off the bike first.
Run: Run right below your Ironman 70.3 limit to maximize speed and endurance. Use your massive lead to win.
How did this go on race day? Ben ruthessly followed the plan. He got off the bike in first and stuck to his power. Following Jim Vance's advice, Ben monitored his power numbers in the first few miles to set a rhythm. Then, Ben knew the right intensity to run at and surged through the final tens miles of the race. Running from the front always risks a blowup in the final portion of the race; however, Ben never crossed his threshold so he never hit the wall. Kanute finished as the top American and landed on the podium.
Next Steps
Ben is off to race in the ITU Grand Final this weekend in Rotterdam. This leaves little time to recover, so he has focused on getting proper massage work to get his body ready. It will be challenging race but those are conditions where Ben thrives. Good luck to Ben this weekend!
Want to run like Ben Kanute? Get a copy of Run with Power to learn the expert strategies of Jim Vance.