Is your run training making you faster? We have the answer with Stryd Insight.
Is your run training making you faster?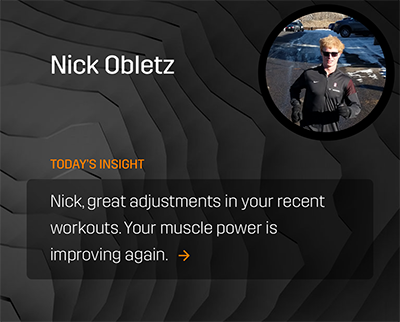 Is half marathon your real race distance?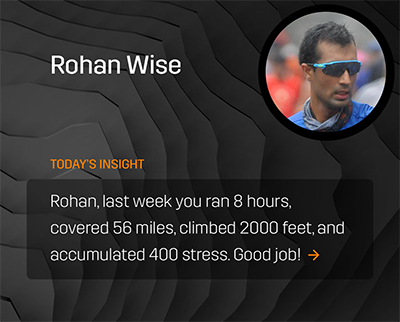 Do you know if you are on track for your big race?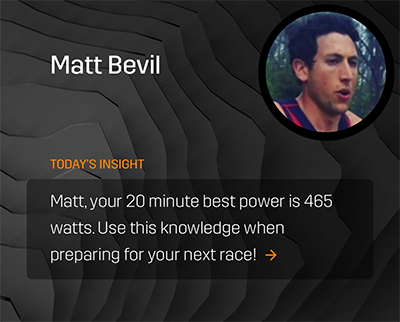 NEW! Stryd Insight: Daily Guidance
Stryd Insight is the runner's personal assistant. You get clear and simple instruction on how you can improve as a runner everyday. Daily recommendations help you get to race day healthy and strong.
Here are some of the insights that Stryd has for you:
Prepare for your next big race by following race-specific workouts.
Examine and compare your personal best power records.
Learn if your training changes are making you fitter.
We have built a database of running knowledge over time from the world's leading run coaches and exercise physiologists. Stryd Insight taps into this database to offer personalized insight. Your daily running intensity, training history, and current fitness are all taken into account. You get faster with personalized recommendations.

NEW! Stryd Mobile: Leading Power Analysis Platform
How high was my power running up that last hill today? Stryd Mobile has the answer: 400 watts.
Did I hit my power target for that last interval? Stryd Mobile has the answer: Yes, you hit your power target!
How far was my long run last Monday? Stryd Mobile has the answer: 10 miles. Great work.
You can now answer all of your run power questions directly on the Stryd Mobile app. You get in-depth access to your Stryd data so you can get exact answers to your detailed questions.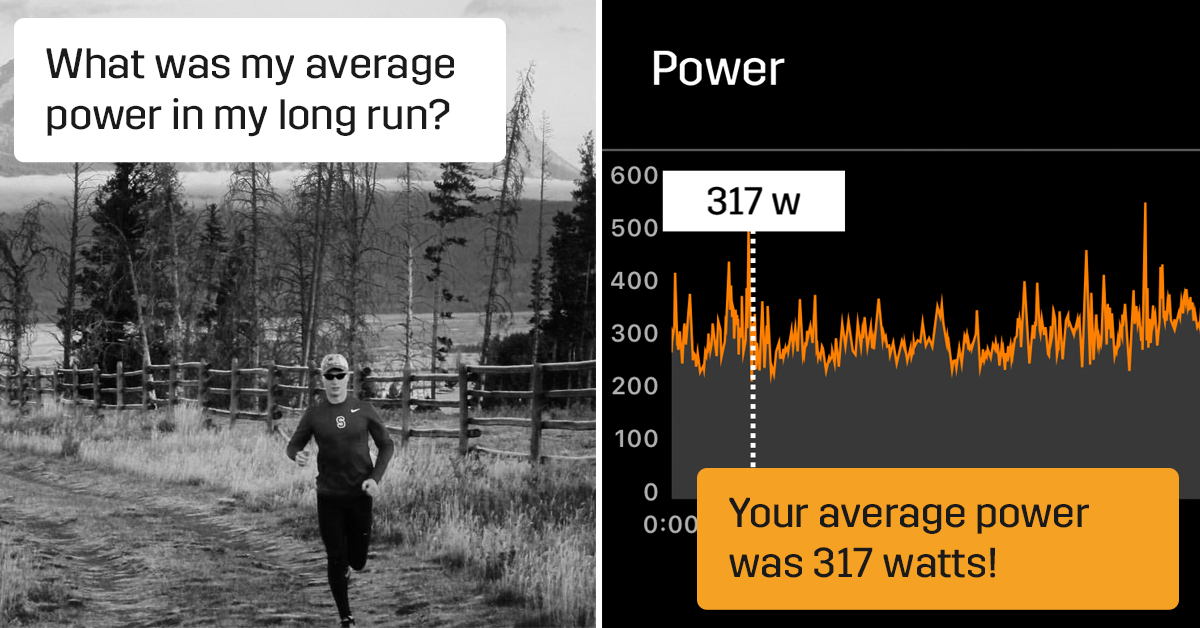 Graphs: What happened during my run?
Graphs give you access to your second-by-second run data. This allows you to access unique features of your run and figure out the power ranges that worked for you during your training. Stryd Mobile gives you graphs for all of your Stryd metrics including: power, pace, distance, cadence, ground time, vertical oscillation, and leg spring stiffness.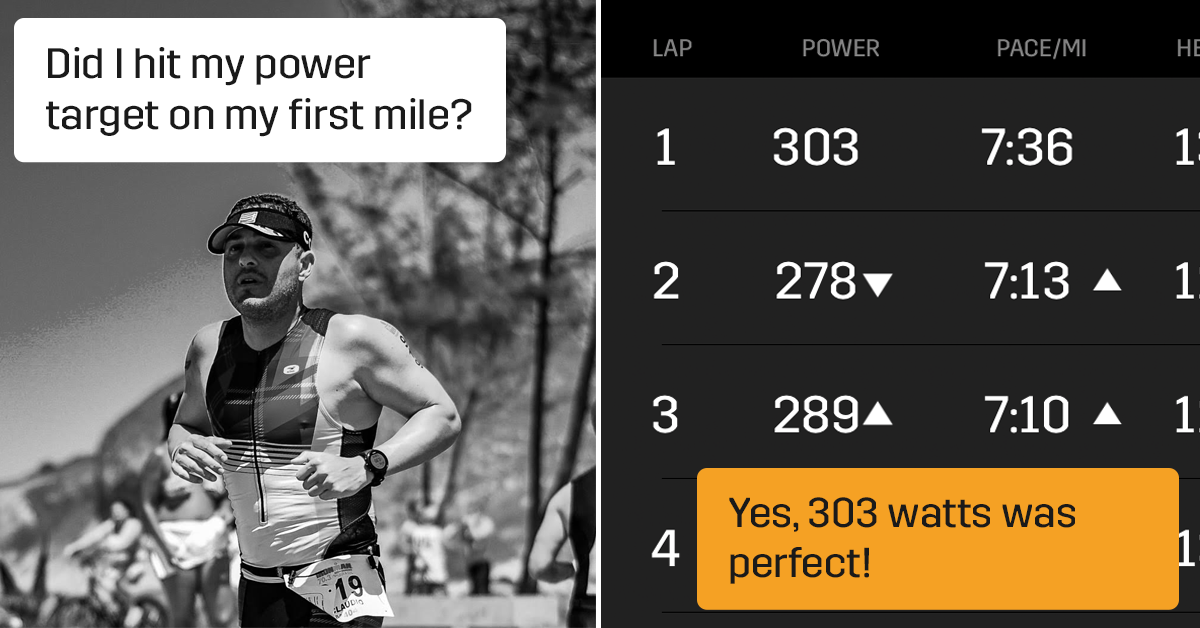 Laps: Did I pace evenly during my run?
Laps break down your run into manageable sections. Stryd Mobile segments your runs into mile and kilometer segments so you know where you ran at the right power level. Did you nail the first mile or did you push too hard and pay for it later? Laps give you the answers you need to evenly pace your run.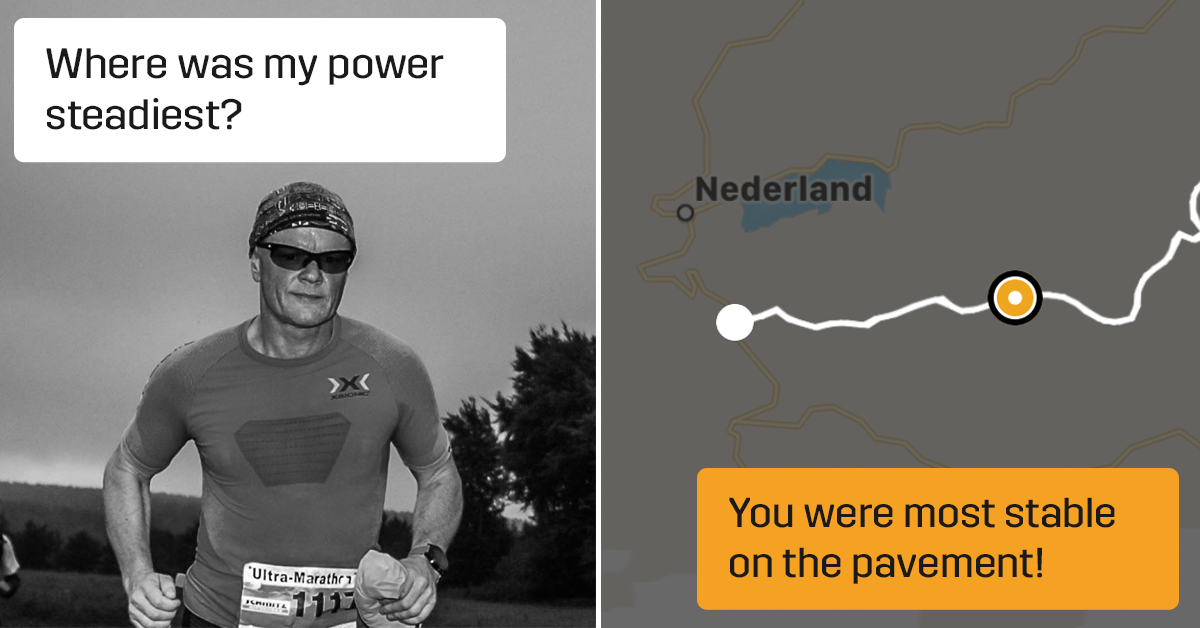 Maps: On what parts of the course did I excel?
Stryd Mobile maps your run and directly connects the terrain with your power. You can figure out if you hit the uphills right by looking to see if you were in the right power zone. Or, find out if you ran best on the grass or on the pavement. Mapping your run is the key to using the running course to your advantage.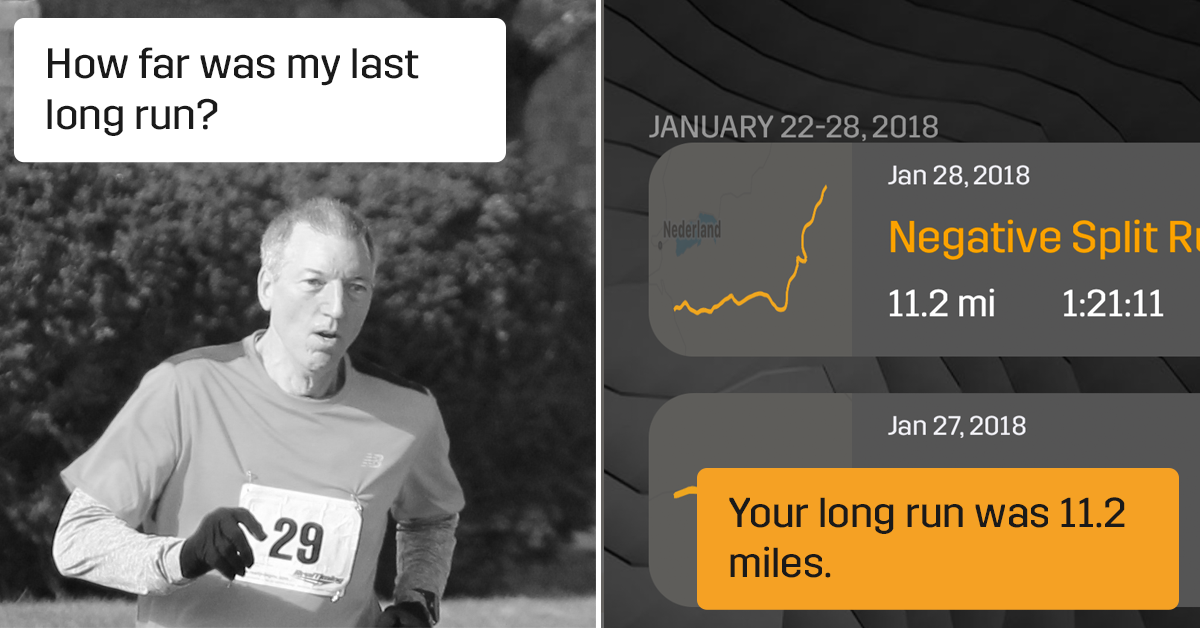 Run History: Remember every run, instantly
Stryd Mobile makes it simple to pull up your long run from last week...and from last year. You can instantly look back at your training and figure out what worked in the past. The recent run view makes it easy to find your last few runs and the calendar makes it easy to find that epic mountain run from a month ago. Remember every run with Stryd Mobile.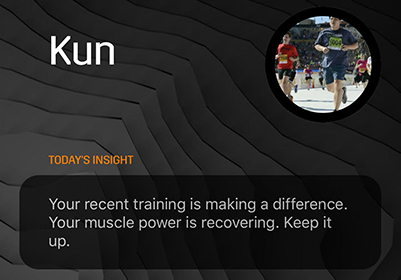 Where can I get all of these new features?
Stryd Insight is available now! You can download it on the Apple Store: https://itunes.apple.com/us/app/stryd/id938379154?mt=8
This feature is initially available on the new Stryd Mobile app for iOS. Stryd Insight will roll out to the Android mobile app when the new Stryd Mobile app for Android is ready. We are hard at work getting the Android version ready!
Are you on track for your A race? Find out with Stryd Insight.
Stryd Insight will get you ready for your big race this year. We are dedicated to helping you set a PR when your race day comes.
Come power the running revolution. Stryd Insight is available today. Get your Stryd now at store.stryd.com to get ready for your A race.
You are leading the power revolution that is changing running for the better. Thank you!
Best,
The Stryd Team