Prepare With Purpose: Stryd's James O'Sullivan hits a 1+ hour PR in Cabo.
James O'Sullivan, Stryd's triathlete-in-residence, raced Ironman Cabo in 2016 and had unfinished business in the Baja. He wanted redemption.
Learn Your Capability
Because he works full-time, James understands the importance of getting the most of of every training session, so he can hit the starting line as fit and ready as possible. James used his 10k split from an Olympic distance triathlon earlier in the year to get his Stryd power zones, off of which he based his training the last four months.
After Stryd-related work at Kona and the New York City Marathon, James ran an important training session that, when looked at with his other training, gave him a good idea of what wattage he should target for Ironman Cabo. The workout, called "OddMod," featured a 17-mile run in which every other mile was run in mid-zone three.
Based on these training sessions and crunching his Stryd data, James and his Coach, Jonathan Mason, believed he was capable of running about 270 watts coming off an 112 mile bike.
James was confident he could swim sub-60 for the 2.4 miles based on his months of productive work in the pool. Similarly, he knew that 5:15 was realistic for his bike split based on an average wattage of 220 for the 112 miles.
After packing up his bike and arriving in Cabo, it was show time.
Ironman Cabo
James couldn't have started his race better. A 55 minute split for the swim coupled with a 5:14 bike split made it look like he was going to have a heck of a day.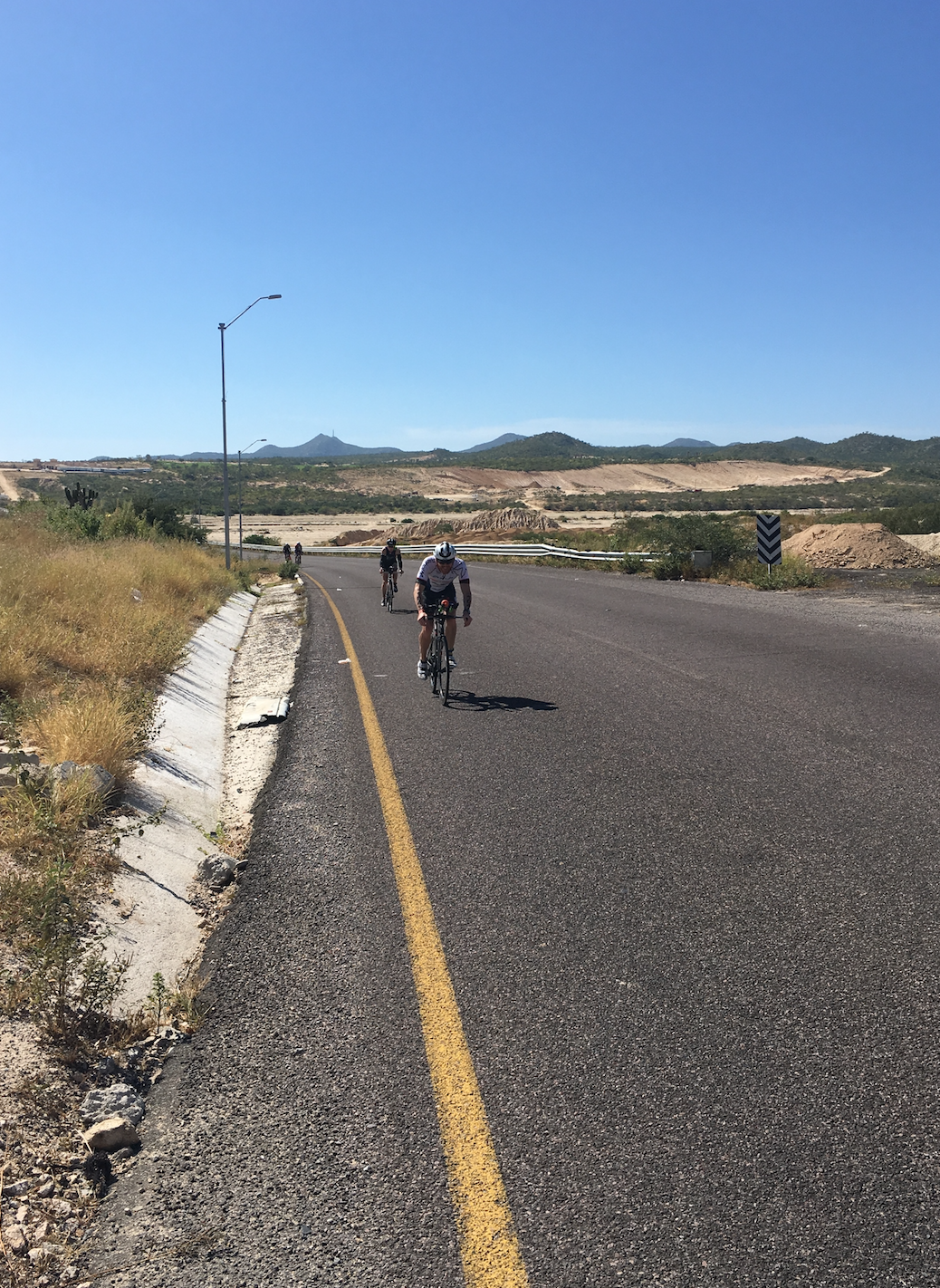 The run course was laid on on four loops, and James took them one at a time. He started the run at 260 watts, careful not to run too hard of a first 5k split coming off the bike. As each lap went by, he inched the wattage up as close to 270 as possible. Although he works with athletes training and racing with power every day, James still felt that the real time power feedback on the run was critical on hills and maintaining focus throughout the marathon.
Coach Mason was there, yelling encouragement as it became apparent James was going to be very close to qualifying for Kona in this race.
After battling the humidity all day, James finished the race in 9:49:18, a full seventy minutes faster than his effort at Ironman Cabo in 2016. He averaged 265 watts over the course of his 3:34 marathon, which was over 40 minutes faster than his 2016 effort.
Looking Ahead
Although he was only a minute off of a qualifying slot to Kona, James sent a pretty clear message to himself and his competition. He's only getting warmed up and is only getting faster.
Follow James on Twitter and be sure to check out other stories of training and racing in the Stryd Community.