Introductory Guide to Running with Power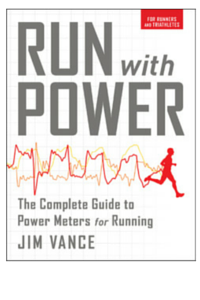 Velo Press, based in Boulder, Co. has just released the first comprehensive guide to the concept of using power meters for running in collaboration with coach/author Jim Vance.
'Run with Power' is a introduction to the power-based training, a concept long familiar with cyclists and now - as we know at Stryd - ready to revolutionize the way runners train.
Tri coach and author Jim Vance outlines how to interpret the data gathered from your Stryd running power meter in order to be able to establish personal power training zones.
Importantly, Vance also shares how to compare wattage, heart rate, pace and perceived exertion to get maximum insight into your training so you